Top Four YA Fantasy Novels to Read in 2020
Reading is always a viable option to wind down or escape from life's stressors. A good book with a riveting plot or intriguing characters never fails to accomplish those two things. However, entering any independent bookstore or Barnes & Noble can be overwhelming, as a sea of scattered novels to be read. Even with digital books, there is a vast selection available with just an effortless click. It is easy to skip the research and go for the best seller with the most visually appealing cover or exciting preview. And there is no denying that there are always page-turners and hidden gems in every YA section. 
I have gathered a few compelling books that are the perfect escape. Majority of them are the beginning of an epic series with multiple installments. All of these fall into the Young Adult Fantasy novel category. I love to read many forms and genres of literature, but I have an affinity for Young Adult fantasy novels. As a kid, I was captivated by the Harry Potter stories, and I am always on the lookout for a series of that same essence. Today, this has become sort of my go-to genre to pass the time. 
However, a crucial aspect of picking novels to read for me are ones with inspiring females as main characters who resist against adversity. Here are four novels that I consider quality, simply addictive, and have powerful women as leads.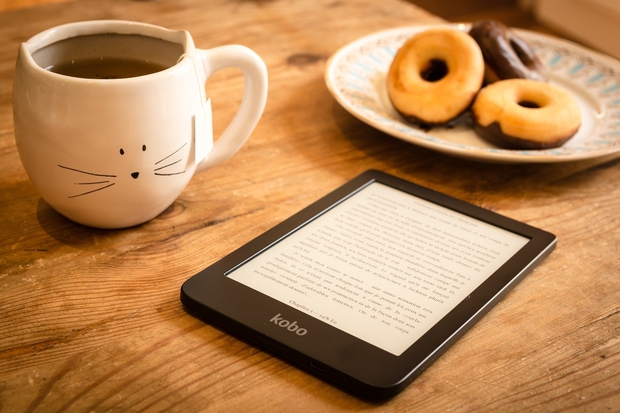 1.

Red Queen by Victoria Aveyard

I devoured my way to the end of this addictive book all in the same day I had purchased it. This novel is the first of an un-put-down-able series that has the reader on the edge of their seats. As I recall, I devoured it in a day. It combines a divergent-esque dystopian feel with a whimsical fairytale element. Aveyard manages to build a world entirely out of our realm and illustrate a terrifying future of humankind, all with a touch of magic. It centers around a young girl named Mare who is born into a society where those with silver blood have supernatural abilities and power over those with red blood who are ordinary. Mare and her people of red blood are pushed into rural villages and slums while the silvers drip in jewels and fineries. To avoid spoiling too, I will say that Mare meets a shocking fate when she crosses the line into Silver society and learns that she is more powerful than she believes.

2.

Throne of Glass written by Sarah J. Maas

I can't seem to praise this story enough. This novel and series encompasses all that makes the Young Adult fantasy genre so thrilling. It features a sarcastic and clever female lead who grasps power and conquers evil. Though this sounds like the typical YA fantasy novel, its sheer perfection makes it stand out. The story follows the highs and lows of the most feared and stealthy assassin in the kingdom Celaena Sardothien. She is offered a deal to leave prison to compete in a tournament to become the corrupt and wicked king's champion and assassinate his political opponents. In the kingdom, the king ordered that all wielders of magic be executed or banished. Whilst in the castle training, Celaena uncovers a mystifying secret about the kingdom. The story has an interesting romantic plot, however, it does not consume the pages like some other series.  

3.

Cruel Prince from the Folk of the Air series by Holly Black

This explores themes similar to Red Queen. It is a dark take on the typical fairytale. The main character Jude is a human in a world of bloodthirsty, merciless faeries who despise her kind. She and her twin sister Tayrn, are taken to be raised there by their half "Faerie" sister Vivienne's father; the most powerful generals of the high court of Faerie. Disadvantaged with no magical ability, Jude determinately trains as a strategist and warrior to fend off the cruel prince of Faerie and his clique who look down upon humans and harass Jude and her sister.  We watch Jude fight her way into power and defy those who oppressed her. Though we see Jude morph into the cruel kind that she deplored as she rises in power. What I loved most about this book is how unique it is from other series. It is very authentic in its world and characters. 

4.

Cinder by Marissa Meyer

This novel is a must-read for every avid YA reader. This is the first installment of a four-part saga "The Lunar Chronicles" that deserves its place on every bookshelf. It is a futuristic angle on the classic childhood fairytales. The first book is set in a grim apocalyptic future brought on by a deadly plague. The main character, based upon Cinderella, is also a cyborg who is called upon to protect Earth. The first book is followed by one based on Red Riding Hood, Rapunzel, and Snow White. The stories that everyone grew up with become alive on the pages of this series, but with a darker, futuristic twist. 
These interesting novels and series should be on every young adult's reading list. As they contain inspiring characters and heart-pounding plots. I hope that this curated list helps anyone who is stumped in finding a good book to get lost in.