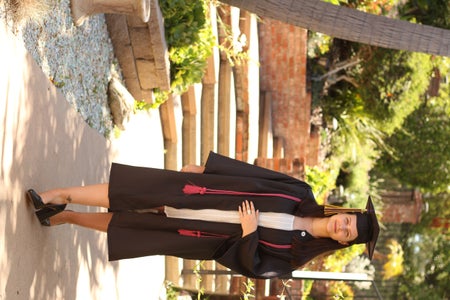 Senior Spotlight: Ava Burcham
Ava is our graduating assistant editor, and throughout her time with Her Campus at Emerson, she has worked so hard to make our writers' voices the best they can be. Working alongside Ava on our executive board has been such a rewarding experience, and I hope you enjoy getting to know her as much as I have. 
Major: IDIP Writing and Publishing on Inequality. It's basically the magazine publishing program, with a bunch of economics and sociology alongside.
What is one of your favorite college memories? 
I think some of my favorite memories have just been the times in between classes or during breaks, talking with friends over lunch, gossiping and catching up in the library, or walking from class to class for brief updates. They're simple things, but they're what I've really found myself missing, now that we're all away from the campus.
What has been your favorite part of Emerson?
As nerdy as it sounds, my favorite part has been everything I've learned. I feel like all of the classes within my major have been so interesting, challenging, and creative. I've learned so much about my interests and my place in the world as a result of the education I got frome Emerson. And it's come from both the production-based classes like magazine writing, as well as the more traditional academic classes, which was surprising since Emerson isn't normally known for it's "real" academics. 
How does it feel to be graduating? How has the pandemic affected your feelings about graduation? 
I'm definitely excited and scared to be graduating. Excited because I have plans on going to graduate school in the fall and am excited about the long-term future I have planned for post-Emerson. But scared because obviously the pandemic has all of that under question for the time being. I'm trying not to stress out too much, because I know that even if my plans get delayed for a year, I'll still be able to accomplish what I want. But it is still nerve-wracking to think that my fall won't look how I expected it to. It also has me pretty sad and emotional. I was really looking forward to walking the stage and celebrating with my family and all the friends I've made, so it's disappointing that that celebratory aspect, which is normally the cornerstone of graduation, is getting taken away from us. 
What are your plans for after graduation? 
Well like I mentioned, I'm supposed to be starting a graduate program in the fall. It's an MSc of Inequalities and Social Science at the University of Leeds, which is in England. The plan is to move out of my apartment in Boston at the end of August and directly into an apartment in Leeds, which will hopefully still happen and will be really exciting. But if my program gets put online, I'll likely defer for a year and probably move to LA (where I'm from), but with my current roommate rather than living with my parents, and try and find a writing or research job to support me as I wait for my program to start up as expected. 
How long have you been part of HC Emerson? 
I've been at HCE for almost two years. I started as a writer midway through my first semester at Emerson, but I transfered into Emerson so those two years are my entire time here. I became an editor at the end of spring 2019.
What has been your favorite part of being part of HC Emerson and/or your favorite HC memory? 
I've really enjoyed just being a part of the club. Her Campus is the only on-campus organization I've been a part of at Emerson because I've worked part-time jobs and haven't had a ton of time for other things, but I'm really glad I got involved. It's given me a chance to write some things that wouldn't get published otherwise, it's given me the experience of editing articles every week, and I've gotten to meet a lot of really cool women, even if we only see each other every other week. 
What is your favorite article you've written for Her Campus?
I've really enjoyed getting to review Boston Ballet performances—I've done three of them and had a great time both watching the shows and writing the pieces. The one on their Next Generation performance is probably my favorite of the three. But I've also loved having the space to write personal essays (like this one On Turning Twenty) or fun little think pieces (like this one about em-dashes)
If someone is visiting Boston for the first time, where would you recommend they go? 
I always tell new visitors to go to the Brattle Bookshop and to just hang out in the commons on a nice day (my favorite spot is to sit by the off-leash dog portion and watch the puppies play). 
Were you involved with other extracurriculars at Emerson and/or did you have any cool internships/jobs in college? 
I was a research assistant for my economics professor for two semesters, which was really insightful and interesting. This semester, I was supposed to be a news correspondent on a journalism show The Update, but it got cancelled due to coronavirus, and I was only able to be on one episode. Otherwise, I've worked a couple different writing jobs, which has been a really cool and good experience, even though they've been in industries I'm not necessarily as interested in.
Did you have any favorite classes at Emerson? Favorite professors? 
I loved my Magazine Publishing Overview class with Benoit Denizet-Lewis, I loved Behavioral Economics with Nejem Raheem. And then I've taken or audited like 5 economics classes with Tylor Orme—he's been a great professor in the multiple classes I took or audited with him, was the one I was a research assistant for, helped me with my graduate school applications, and has been overall a really great part of my experience at Emerson. Before Emerson I had no interest in economics, but Tylor and Nejem made the sort-of dull subject really interesting, and I highly recommend those classes, even if you don't think you're interested in econ. They give you a really good understanding of money and the world. 
Do you have any advice for younger Emerson students? 
I'd say take more liberal arts classes. I know it can seem annoying to take classes outside of your major, but the classes and professors within the Institute are really incredible, and you can turn them into a minor and look more impressive. I'd also encourage people to really get to know their professors, and don't be afraid to actually promote and try to get the work you do in class published. Students at Emerson do really impressive work, and it should be seen.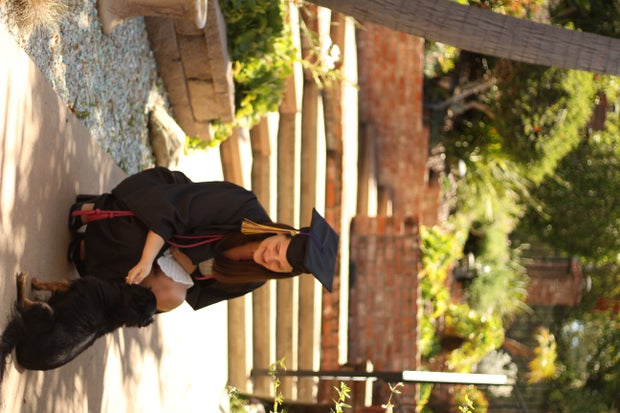 Ava Burcham Bonus questions:
What do you like to do in your free time? 
I like to read, write, watch TV or YouTube, and cook a lot. I'm trying to get back into exercising more often, but I love going to the gym and hate home workouts, so that's been a bit hard right now. 
What are the last good movies and/or TV shows you've watched and/or books you've read? 
Not a TV show, but like everyone, I love the Bon Appetit YouTube channel. I also really love Brooklyn 99 and The Good Place, and have been re-watching Grey's Anatomy during quarantine. I have a long list of books to read over this summer after graduation while I'm probably still out of work due to Coronavirus, but somehow I can't think of any of them on my list right now.
Dog or cat person? (Or something else entirely?) 
I am both! I grew up with cats and dogs, and I think they're both great pets, even though they have very different vibes and moods. 
For the two years that Ava has been with us at HC Emerson, she has always strived to make our club the best it could be. Whether it was offering new ideas at meetings or inviting e-board to her place to let us get to know each other better, Ava has always gone above and beyond to make our chapter what it is today. She has been a creative, hard-working force, and it has been a pleasure to have her on our team.
Ava, our chapter is going to miss you, but I know that you're going to do amazing things. We all wish you the best of luck with graduate school and everything that comes next—you're going to kill it.