As fun as it can be to find a binge-worthy show that'll keep you occupied for months, sometimes you just want a quick watch. Here are five amazing shows that won't take up too much of your time.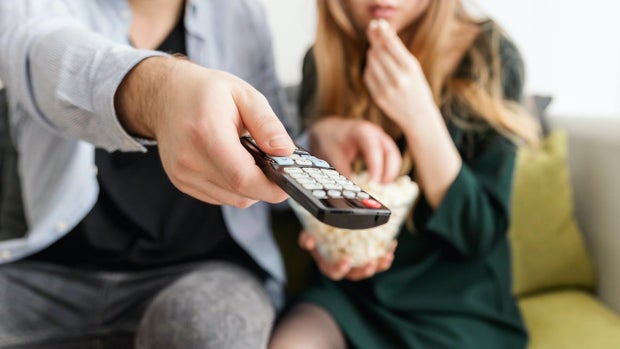 Photo by JEShoots from Pexels
The End of the F***ing World
This is easily the most cinematically pleasing television show I've ever seen. It follows (possibly) homicidal James and pessimistic Alyssa, both teenagers, who run away from home after committing a crime. TEOTFW is an unconventional love story, buddy cop detective show, and a coming-of-age plot all wrapped up in two short seasons. Not to mention, the soundtrack is fantastic!
Fleabag
Fleabag is endlessly innovative. Phoebe Waller-Bridge's play turned series breaks the fourth wall in a new and exciting way, inviting viewers to peer into a woman's life as she handles grief surrounding the death of someone close to her. The show is witty, surprising, and raw. Again, just two short seasons!
Sex Education
This show is a great alternative to longer-running teen dramas, i.e. Riverdale or Degrassi. Sex Education follows a group of high schoolers' sexual triumphs and tribulations, of course with some plot points about their normal lives weaved in. Additionally, one of the best parts of the show is the half modern and half retro design, bringing together the best of both worlds. While there will likely be more seasons, only two are out now, making it easy to catch up.
You
While season one and season two of this show are vastly different, it certainly drew in lots of viewers. You follows Joe Goldberg, who is a textbook creep. The narration from his character gives an intimate look into the mind of a criminal stalking their next victim. It's great if you're looking for a suspenseful watch with lots of twists and turns.
BBC's Sherlock
This show has certainly received mixed reviews over the years. However, the stories of Sherlock Holmes will always be classic and this show puts a new spin on them, bringing them into the modern era. While there are four seasons, each one consists of only three episodes, making it perfect for a quick binge.