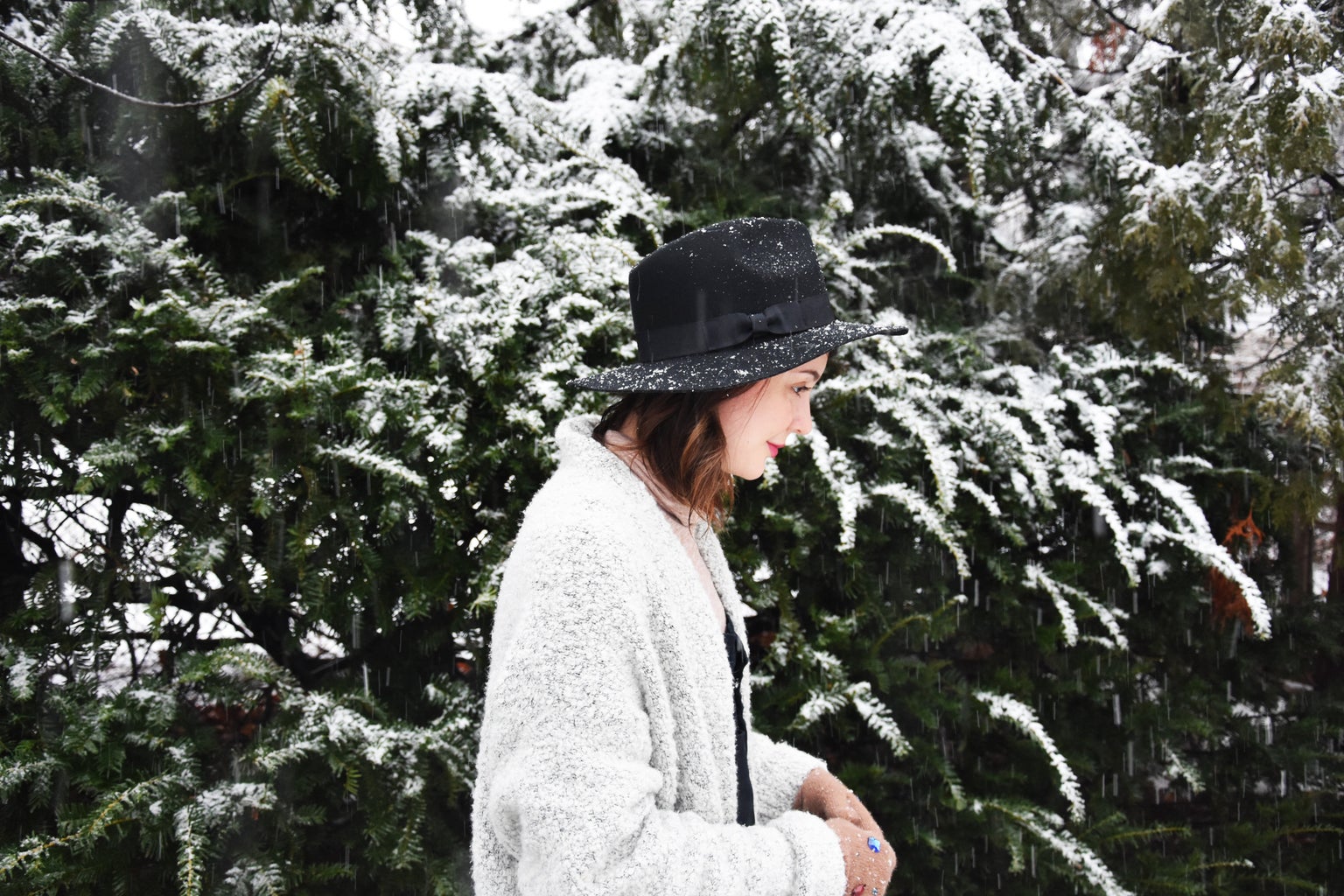 My fall trench coats, plaid scarves, and booties take a back seat to my huge winter puffer coats, snow boots, chunky knits, and thermals that make me a walking burrito when November comes to a close. One can say I'm a bit of a downer when it comes to winter fashion—style is less of a priority when it comes to bearing the cold. The art of winter layering, however, has slowly gotten me to warm up to the season. 
Knit cardigans are super on trend right now, and bonus points for the warmth factor. The perfect winter lazy day outfit would consist of fleece leggings or cotton joggers, a chunky knit cardigan, and a soft long sleeve turtleneck.  
Thermal innerwear pieces are my best friends during the winter, and, if you're scared of the cold like I am, they probably are yours too. While thermal leggings will be hidden underneath your bottoms, there are heat-generating mock necks and turtlenecks that can peek through your sweater and switch up the look.
Speaking of turtlenecks, this week, I overheard a customer at work talking about how "sticking turtlenecks under anything makes it a 'fit," and, you know what? She's absolutely right. The best part about the colder months is arguably the turtlenecks. 
Turtlenecks as a base layer underneath graphic t-shirts, cardigans, sweaters, or button-ups give the outfit that extra cool-factor. Want to warm up your summer tank tops? Stick a turtleneck underneath. Starting with a turtleneck when putting together an outfit is a sure-fire way to arranging something chic. 
I also love wearing blazers under faux fur coats. It adds structure to the outfit, and provides more warmth. An outfit sequence: crew neck thermal long sleeve, turtleneck, blazer, and faux fur outerwear. 
Blanket scarves are wonderful additions to a winter wardrobe. It's that last bit of warmth you can add on before you head out onto the cold. I like wearing my scarves with one end thrown over my shoulder or wrapped around my neck and covering half of my face.