6 YA Romances to Curl Up with Instead of Going Out on Valentine's Day
Even if you have someone to go out with on Valentine's Day, literally anywhere you go will be so busy, and some places even drive up the prices on the day that's supposed to be celebrating love. So why go out on Valentine's Day when you can stay in and read a cute YA romance? YA romances are honestly my favorite sub-genre to read, so this sounds like a perfect idea to me. This Valentine's Day get a cozy blanket or socks (or both), a nice candle, your favorite drink, and curl up with one of these YA romances:
1. When the Moon Was Ours by Anna-Marie McLemore
Am I really writing a book listicle if I don't mention Anna-Marie McLemore? When the Moon Was Ours remains my favorite of McLemore's books, although I've yet to finish her latest novel, so maybe that will change. If you want to read a friends-to-lovers romance that also deals with identity and familial relations, check out this book!
Publishers' description: To everyone who knows them, best friends Miel and Sam are as strange as they are inseparable. Roses grow out of Miel's wrist, and rumors say that she spilled out of a water tower when she was five. Sam is known for the moons he paints and hangs in the trees and for how little anyone knows about his life before he and his mother moved to town. But as odd as everyone considers Miel and Sam, even they stay away from the Bonner girls, four beautiful sisters rumored to be witches. Now they want the roses that grow from Miel's skin, convinced that their scent can make anyone fall in love. And they're willing to use every secret Miel has fought to protect to make sure she gives them up.
Atmospheric, dynamic, and packed with gorgeous prose, When the Moon was Ours is another winner from this talented author.
2. Falling Under by Gwen Hayes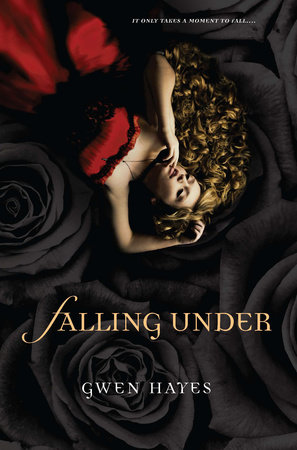 There was a time where I was absolutely obsessed with Hades-Persephone retellings. With that in mind, this book has a special place in my heart because I thought it was so cute in high school. Forget about Jughead and Betty, if you want a story about a misunderstood bad boy and a rebellious good girl with a touch of fantasy, read Theia and Haden's story.
Publisher's description: Theia Alderson has always led a sheltered life in the small California town of Serendipity Falls. But when a devastatingly handsome boy appears in the halls of her school, Theia knows she's seen Haden before- not around town, but in her dreams. As the Haden of both the night and the day beckons her closer one moment and pushes her away the next, the only thing Theia knows for sure is that the incredible pull she feels towards him is stronger than her fear. And when she discovers what Haden truly is, Theia's not sure if she wants to resist him, even if the cost is her soul.
3. The Star-Touched Queen by Roshani Chokshi
Roshani Chokshi does such a beautiful job of painting worlds, and her debut novel remains one of my favorites (also, I just finished her most recent novel The Gilded Wolves, and I loved it). I loved Maya, and I loved the romance presented here. I highly recommend this book if you want a vivid read with romance and folklore.
Publisher's description: Fate and fortune. Power and passion. What does it take to be the queen of a kingdom when you're only seventeen? Maya is cursed. With a horoscope that promises a marriage of Death and Destruction, she has earned only the scorn and fear of her father's kingdom. Content to follow more scholarly pursuits, her whole world is torn apart when her father, the Raja, arranges a wedding of political convenience to quell outside rebellions. Soon Maya becomes the queen of Akaran and wife of Amar. Neither roles are what she expected: As Akaran's queen, she finds her voice and power. As Amar's wife, she finds something else entirely: Compassion. Protection. Desire... But Akaran has its own secrets -- thousands of locked doors, gardens of glass, and a tree that bears memories instead of fruit. Soon, Maya suspects her life is in danger. Yet who, besides her husband, can she trust? With the fate of the human and Otherworldly realms hanging in the balance, Maya must unravel an ancient mystery that spans reincarnated lives to save those she loves the most. . .including herself.
A lush and vivid story that is steeped in Indian folklore and mythology. Roshani Chokshi's The Star-Touched Queen is a novel that no reader will soon forget.
4. My Life Next Door by Huntley Fitzpatrick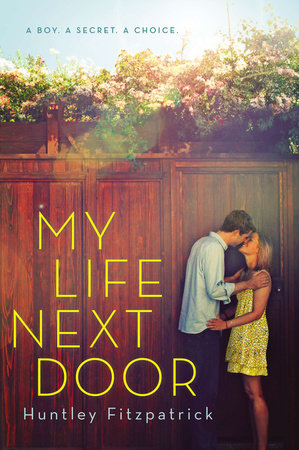 To this day Sam and Jase remain one of my favorite YA couples. They're so cute; I kind of want to reread this book right now just for their romance. Plus, this book takes place in the summer, so it's a nice reminder of what warmth is like in this cold weather. If you're in the mood for a summer romance that also deals with family issues, check out this book!
Publisher's description: A gorgeous debut about family, friendship, first romance, and how to be true to one person you love without betraying another. The Garretts are everything the Reeds are not. Loud, numerous, messy, affectionate. And every day from her balcony perch, seventeen-year-old Samantha Reed wishes she was one of them . . . until one summer evening, Jase Garrett climbs her terrace and changes everything. As the two fall fiercely in love, Jase's family makes Samantha one of their own. Then in an instant, the bottom drops out of her world and she is suddenly faced with an impossible decision. Which perfect family will save her? Or is it time she saved herself? A dreamy summer read, full of characters who stay with you long after the story is over.
5. What If It's Us by Adam Silvera and Becky Albertalli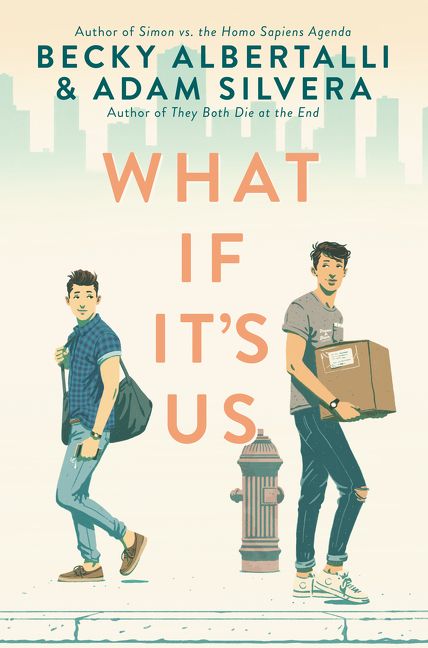 What If It's Us was possibly the cutest audiobook I listened to last year. Arthur and Ben's romance was so cute, and the dual POV Adam and Becky write worked so well! If you're looking for a meet-cute romance, this book might be the one for you!
Publisher's description: ARTHUR is only in New York for the summer, but if Broadway has taught him anything, it's that the universe can deliver a showstopping romance when you least expect it.
BEN thinks the universe needs to mind its business. If the universe had his back, he wouldn't be on his way to the post office carrying a box of his ex-boyfriend's things.
But when Arthur and Ben meet-cute at the post office, what exactly does the universe have in store for them . . . ?
Maybe nothing. After all, they get separated.
Maybe everything. After all, they get reunited.
But what if they can't nail a first date even after three do-overs?
What if Arthur tries too hard to make it work and Ben doesn't try hard enough?
What if life really isn't like a Broadway play?
But what if it is?
What if it's us?
6. Die for Me by Amy Plum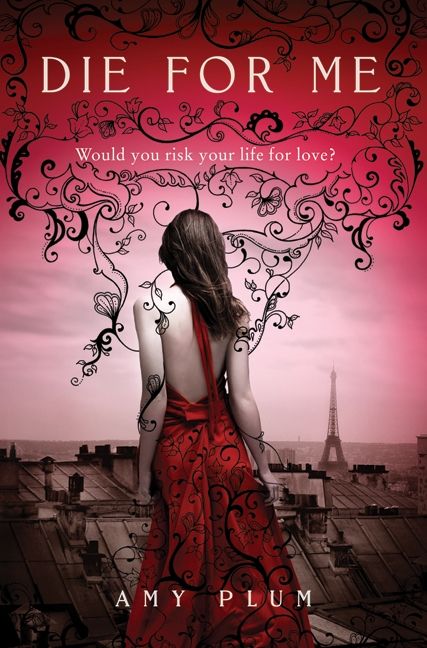 Why not read a romance that takes place in the city of love? If you're into paranormal romances, why not try this book? There's one scene in here I reread quite a few times because I thought it was so cute.
Publisher's description: My life had always been blissfully, wonderfully normal. But it only took one moment to change everything. Suddenly, my sister, Georgia, and I were orphans. We put our lives into storage and moved to Paris to live with my grandparents. And I knew my shattered heart, my shattered life, would never feel normal again. Then I met Vincent. Mysterious, sexy, and unnervingly charming, Vincent Delacroix appeared out of nowhere and swept me off my feet. Just like that, I was in danger of losing my heart all over again. But I was ready to let it happen. Of course, nothing is ever that easy. Because Vincent is no normal human. He has a terrifying destiny, one that puts his life at risk every day. He also has enemies . . . immortal, murderous enemies who are determined to destroy him and all of his kind. While I'm fighting to piece together the remnants of my life, can I risk putting my heart—as well as my life and my family's—in jeopardy for a chance at love?