I never realized how hard it was to dress and find what fits me until I had to dress and shop for myself. My mom used to pick out every one of my outfits up until high school and once she stopped, I was lost. My high school requested us to wear uniforms, so there wasn't much room to explore which led me to sticking with black clothing and very little neutral colors. As I got older and was influenced by social media, I began to find my style and became more comfortable with exploring shades of green, brown and orange. To anyone who was or is in my situation, here's some tips to help you out: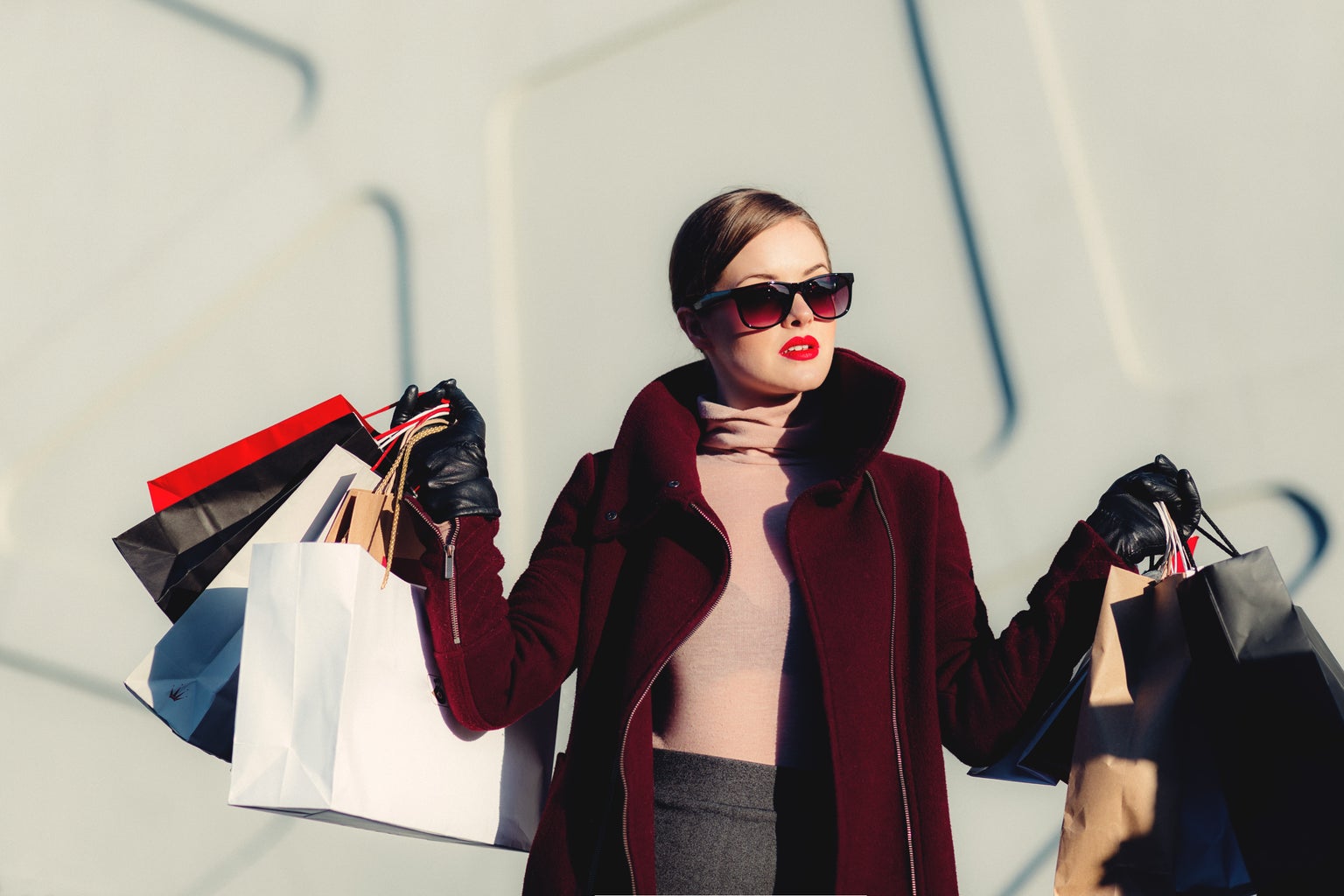 Accessories, accessories, accessories.
Personally, accessories are my favorite part of creating an outfit. Your outfit could be as plain as a Monday morning, but adding a sparkly bracelet or a small necklace makes a big difference. Accessories help your outfit stand out more and it could be as simple as a cat pin on the breast of your shirt. They are compliments to the outfit. Accessories, also, aren't just jewelry. It could be footwear, hair pins and hand bags. They allow you to show off your personal style, no matter what the outfit is. Find one of your favorite hair pins, purses, or necklaces and make it your signature accessory.  
Get out of your comfort zone.
No, that bright yellow dress isn't "too much." There's no such thing as too much in fashion. How are you supposed to know whether you're into neutral colors or bright colors without trying either of them on? You have to experiment and try out new styles before you come to the one that fits you the best. And no, trying it on in the fitting room doesn't count. Buy it and wear it out in public, in the sun, in the snow, in the rain. And if you don't like it, then simply return it or give it to a relative as a gift. Everyone must go through trial and errors to find out what they do and don't like when it comes to fashion and you're not an exception. It doesn't matter what family, friends, or even, strangers on the street think about you or your outfit. If you like it and feel comfortable in it, then rock it. 
Don't compare yourself to others.
And I'm not only talking about those social media models. Everyone has a different style that fits them and has a different sense of style. Those social media models have fashion designers and stylers at their fingertips and most likely don't plan all of their daily outfits. Also, what your friends wear and look good in may not look good on you and that's perfectly fine. You aren't them and they aren't you. You can get tips from them, but don't compare your current style to theirs. 
Know what YOU like, not what other people like.
Let me get this out of the way: You are dressing for yourself, not for others' approval. Don't buy those shoes because you see all of your friends have them, don't get that bra because everyone on social media has one and definitely don't buy that dress because there's a designer's name on it. You are creating your wardrobe for you, not for your followers or your friends, for you. If you want to buy those shoes, that bra or that dress because YOU want to, then go ahead and buy it. But you can't buy things because other people have them or the name on it and you want approval from them. When you are shopping, take notes of why you like something and why you don't. It will help you recognize your style and the reason you are buying something, so you don't waste your money on something that you might only wear once or not like at all. 
Embrace your body type.
I cannot express how important this last tip is. Your body is the most important accessory and the shape doesn't matter at all. Again, don't pay attention or compare yourself to those social media models, or your friends. There is absolutely nothing wrong with your body shape and there's no need to change it just to look like Bella or Gigi Hadid. When you don't know how to dress your body shape, it can be hard to express your creativity and it could highlight your insecurities. Learning your shape will help you find designs that translate well to your figure, make smarter purchases and feel more confident and comfortable in the clothing you wear. 
These tips are things I wish knew when I started dressing myself when I was younger. It took me a long time to find my style and I'm still finding it today because my style is always changing and yours will too. It's all about finding your true style and being confident once you step out of your room. Don't worry about what others think because it's all about what YOU think and feel.