5 BTS B-Sides That Hit Different: Newer Discography Edition (2017-2020)
BTS has had quite the journey in their career, and it gets better each passing day. It is quite amazing to hear the growth in their music as they continue to evolve and explore new styles in each of their songs. While every song they create is an absolute masterpiece, there are a handful of songs that just hit different when they come up on shuffle. Here are five B-side tracks from their newer discography (from 2017's You Never Walk Alone up to 2020's BE) that you should check out!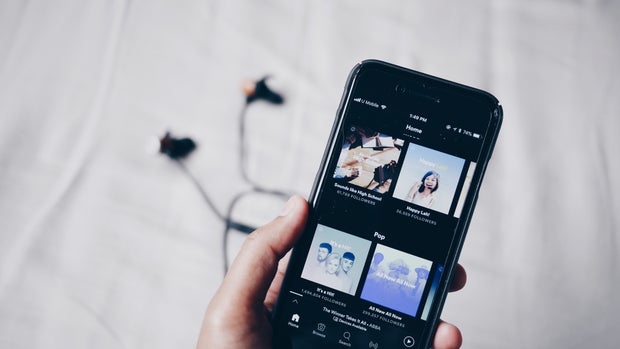 Photo by Fixelgraphy from Unsplash
1.

"21st Century Girl" (You Never Walk Alone, 2017)

The hype and clap-heavy intro should already win you over, because this is one of my favorite songs to get me pumped up! "21st Century Girl" appears as the 13th track in BTS' 2017 repackage album titled You Never Walk Alone. This track serves as a way to address self-esteem and self-worth issues that affect young people. This includes the pressure to change themselves both internally and externally in order to seek societal approval. The lyrics urge the listener to live for themselves, and to remain as their true beautiful selves. If you're ever feeling insecure, there is no doubt that "21st Century Girl" will boost your confidence up in an instant!

2.

"Pied Piper" (Love Yourself: Her, 2017)

I cannot emphasize enough how addicting "Pied Piper" is; it is one of those songs where you have to play at least once every day, because it will get stuck in your head ALL THE TIME. Serving as the 5th track in BTS' extended play titled Love Yourself: Her, "Pied Piper" portrays the relationship between BTS and ARMY. In the story, the Pied Piper uses his flute to play music that lures rats away, but ends up luring the children of the village away. BTS uses this fairy tale to convey that ARMY should be aware of how much time they are investing in their idols; when it becomes too much, they begin to serve as a distraction from your responsibilities. I'm not too sure if BTS knows how much ARMY finds this song to do the complete opposite of its intent, but regardless, this song will always be the perfect song to vibe to.

3.

"134340" (Love Yourself: Tear, 2018)

If there is a song that sends me into astral projection just from the intro, "134340" takes the cake. In my opinion, "134340" is one of BTS' most underrated songs in their entire discography, and it saddens me how much it gets overlooked because it is just so impeccable. "134340" is the fourth track of BTS' 2018 album Love Yourself: Tear, and features jazzy instrumentals that will make you get up off your seat and just vibe along. 134340 is the number that asteroid scientists use to refer to Pluto since it lost its status as the ninth planet in the solar system. BTS uses the idea of Pluto losing its status as a metaphor for loneliness and abandonment. Despite its sad backstory and lyrics, "134340" is probably one of the catchiest B-sides that BTS has written, and it is honestly one of my favorite songs by them.

4.

"Louder than bombs" (Map of the Soul: 7, 2020)

If there is any song on Map of the Soul: 7 that gets slept on, it would be "Louder than bombs," which is absolutely ridiculous because it is just as much of a masterpiece as the other tracks on the album. "Louder than bombs" is smack dab in the middle of BTS' 2020 album Map of the Soul: 7, and its lyrics convey the message of hoping for better days. The group has mentioned on V Live (live streaming service) that the song symbolizes the loudness of bombs to both pain and success. With a strong message that is important for everyone to hear, there is no reason that "Louder than bombs" should be underrated. If you are looking for a pick-me-up, don't be afraid to blast "Louder than bombs" on repeat.

Every track on BE is unique and special in their own way. However, the first time I listened to "Dis-ease" left me utterly speechless, and I had to put it on repeat multiple times because it was absolutely spectacular. Serving as the sixth track on their latest album titled BE, "Dis-ease" is an old-school hip-hop song that describes the lack of ease that is ingrained in the group's profession, as well as the feeling of uncertainty during the COVID-19 pandemic. Additionally, Jimin revealed that he wrote the bridge in three to four minutes, and if that doesn't amaze you, I don't know what to tell you because that bridge is one of the most beautiful things I have ever heard. If you haven't given "Dis-ease" a listen, then you are missing out, big time!