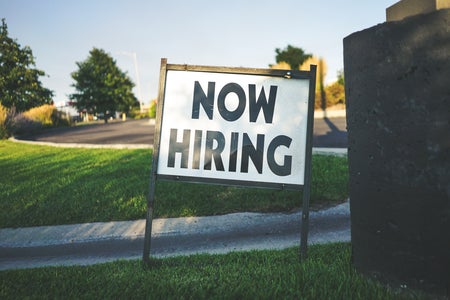 Being a Job Hunting Senior During a Pandemic
As a senior in college during a pandemic, I have definitely been panicking over being able to find a job once I graduate. I even went to a seminar on finding a job in a time of uncertainty, and that sent me into a bit of an anxiety attack because I feel completely unprepared. I think that my college has so much going on with the pandemic, and teachers scrambling to keep students engaged online, that the idea of helping kids find jobs has gone a bit on the back burner. This is nothing against the school at all, because they are doing such an amazing job keeping us on campus, and my teachers are learning all of these new skills. Plus, finding a job is about me doing it (a job will not just fall into my lap), and especially now it will be much harder to find one because of many reasons. Due to a lot of people who graduated last year not having a job in their field right away, this means that there will be a lot of competition towards applying for jobs in the future. Another reason is that some places are just not hiring right now, this means that the job market is smaller than usual. That mixed with more people applying for a smaller amount of jobs, this could yield a really difficult time finding a job for the seniors graduating this year. 
    I think now is the right time to really clean up a resume and start a Linked-In profile just to dip your toes in and start interacting with employers, or even just people in your field. I often find myself becoming lazy with keeping my resume up to date, often only fixing it up when I am applying for jobs. This can create a problem because it is rarely up to date and I have to be prepared to clean it up when I find a job that I want. However, this means that I am not prepared on the spot to give it to someone should an opportunity come up and I need it right away. I have to learn to be better at keeping it up to date, so that should something come up, I can send it in in a timely manner. I also have not touched Linked-In since I had to create one for a business class that I had freshman year of college; I am now a senior. Linked-In is such an important tool for networking with people in your desired job field and can be used to ultimately help you find a job. Especially during the time of COVID, it is more important than ever to use technology to interact with potential employers, because everything is changing. Technology is becoming more and more important because a lot of employers are not doing in-person interviews and many career fairs are happening online. You now have to learn how to market yourself online, because they cannot see you and it is easier to forget someone that way. You have to learn how to really stand out through a screen, when a lot of the hiring process is seeing how you carry yourself during the interview process. 
    Ultimately, I know I need to get my life together if I want to get a job in my field once I graduate. I need to start learning how to do virtual interviews, I need to clean up my Linked-In and resume and start interacting with people in my field. I am extremely nervous for finding a job and what that will entail in the upcoming year; however, I am not going to give up. I will be giving 110% into finding a job because that is what I want to do, I want to find a job in my field and that is ultimately what I will do. If I speak it into existence it may just happen, I want to give my all into finding a job and I will be doing just that.