The Realities of Palatinalps 2017
This January, many Durham students put off work, applications and forgot about deadlines for a week and headed to Tignes for a week's drunken antics and what they hoped would be top- notch skiing. But was this the reality? Her Campus Durham has spoken to some of those who went on Palatinalps to find out what they really thought of the experience.
Sophie, 2nd year 
Highlights: First of all, the skiing itself was really good as I honestly didn't expect to ski as much as we did! The snow conditions were pretty amazing too. The partying side of things didn't disappoint with the final night turning out to be the best night of my life! Just couldn't get enough of David Rodigan – such a good DJ and it helped that he didn't stop raving about Durham! I can't talk about the highlights of the trip without mentioning the mulled wine at après, the excessive amount of hot choc and carbs which didn't make me feel guilty one bit because I knew I'd just ski it off anyway. Perfect!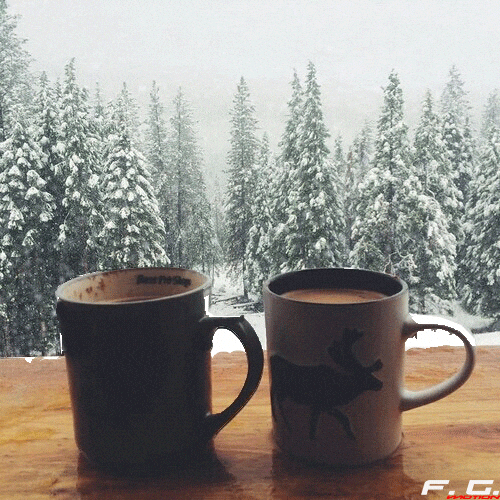 Negatives: Despite the conditions being pretty perfect most of the week, we ended the week on a bit of a low because it was just too snowy to ski. Not to mention, hangovers and chairlifts might be the worst combo I can think of.
Becky, 3rd year
Highlights: Because I was an absolute skiing novice when I arrived, I was most looking forward to all the different events and parties which turned out to be amazing! Folie was just so fun, dancing on the tables and stuff. You got the chance to make friends with people from different year groups (as well as the reps who were lovely) and it really felt like you were back in Durham (without wifi). Being a student, I just have to give the cheap booze and baguettes a mention here.
Negatives: Ok, so skiing as a beginner is much more terrifying than I thought it would be. The lessons we had were good but the pain from the ski boots we'd rented just made the experience a bit miserable – I still have bruises and could barely walk for a while, let alone carry skis around all the time! I can't say the 20 -hour coach ride was particularly entertaining either. Flying would be so much better and anyone who says otherwise is lying.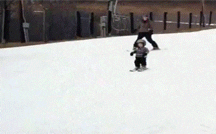 Gabby, 3rd year
Highlights: The pool party had to be the highlight for me. It was so much fun! Once I eventually made it to Folie I really enjoyed it but getting there as a beginner was a bit of a struggle. We really got on with the reps too which made things so much more fun on the social side of things (as did the baguettes).
Negatives: I was a beginner and had never skied before so found it quite difficult with only a couple of days of lessons. Getting used to the ski boots was so hard too -they're so uncomfortable!
Ella, 2nd year
Highlights: Overall it was the most amazing week of skiing with lots of snow and amazing après – couldn't fault it in that respect! I thought it was pretty well-priced too for a big group ski trip. Ended up really getting on with the girls I shared a room with so that's always a good thing.
Negatives: So many people say the final night party was amazing and it was good, but in all honesty the travel situation was a shambles. The buses weren't organised properly and safe to say, nobody was happy being left out in the snow. I think it's also a bit of a gamble whether or not you get on with the people you end up sharing a room with – alcohol, tiredness and living in close proximity to people you don't really know isn't a great combination of things. But thankfully we ended up really good friends with our room-mates! Don't know how other people got on though.