Girl Confessions: We're In Love With Spencer Matthews
With the arrival of the fourteenth series of 'I'm a Celebrity Get Me Out of Here' ITV are once again boasting the hottest heartthrobs their budget and slightly worn prospects could muster.Rustling up Spencer Matthews and George Shelley in order to capture the nations hearts and realistically retain some viewers, we've assessed the boys to see if they're really all ITV have hoped and worthy of our date.
Not being an overly avid celeb fan, I have not been religiously glued to our TV screen, in order to witness every revolting trial or salivate at one of the jungle hunks in question, but have dipped into the series and opine myself to be more of a casual viewer.Already, this relaxed approach is clearly not shared with Union J's youngest member, George Shelley. Upon entering the jungle and greeting the contestants he eagerly hugs and kisses his female counterpart Jorgie Porter. He knows, she knows. We all know. ITVs oh- so- subtle plan to create a love nest upon the foliage could not be more fervently supported by the young lad himself. If he hadn't made his adjournment of the traditional tact 'treat them mean to keep them keen' obvious enough, Shelley has recently informed the press that he is looking for love in the jungle. He explicitly told the Mirror, 'I am looking for love. I've been looking for a girlfriend for a while.'
Spencer's womanising reputation therefore can be considered a stark contrast to the love sick pup. Having famously dated several of his 'Made in Chelsea' peers, Matthews is in no shortage of female attention. However, it may be hard to live up to the standards set by Caggie Dunlop, Lucy Watson and the likes, equally being caught up in a web of socialites may take it's toll particularly when Matthews' love interests receive so much media attention. We must also address that his dating profile has been lifted considerably by receiving a few slaps, and whilst some and ruthless, most girls wouldn't give them out too freely…
Fortunately, Matthew's is pretty tolerant of his mistreatment – what a strong and strapping lad. He's rumoured to welcome more violence 'if it means boosting his pay packet.' Perhaps slightly shallow, materialistic and somewhat disgusting this does demonstrate his entrepreneurial instinct – which may not be your top priority in a suitor, but is an admirable quality.Considering he was born into ownership of the Eden Rock Hotel and is the recipient of an Etonian education, Matthew's clearly doesn't need to work for his wealth – thus his acceptance to stir up chaos among equally privileged socialites in order to capitalise could be viewed as a marvellous independent business – how proud his parents must be!
Whilst she may also be proud of her son and his Australian adventures, Shelley's mum sheds her maternal fear upon him entering the jungle. Reportedly she warned him not to do anything stupid or say anything regretful. Let's be honest this is quite warranted – I'm sure there are a plethora of ways to really mess up any future life prospects by being on national TV, but the idea of his mum's involvement just makes him ever more unappealing, and really does make his jungle quest seem more of a first trip from home. Much like his mum I'm left yearning for his safety and return.
Nevertheless, this strong relationship he has really proves George to be a family man, which undeniable is the end goal sorted. It's endearing that he is such a loving and sensitive soul. Having eight siblings (not all strictly blod related) the Union J star must be quite a considerate and sharing guy, which is definitely desirable. However, it begs the question if they would realistically be able to handle another family member?
Coming from more humble beginnings, Shelley was a coffee connoisseur in Costa before attaining his current stardom. So he should be qualified to bring offer approachability as well as a good cup of coffee. And if that's not invoking your senses he'll be able to sing sweet nothings to you. However, he'll need his trio to fall on for that as his initial X-Factor rejection proves his sub-par performance as a soloist. Three of his mates may be a bit of an encroachment, and a bit of a mood breaker…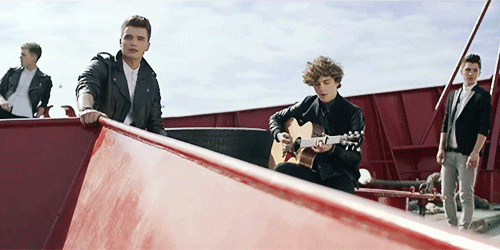 Yet, Spencer wouldn't be able to offer this kind of romantic lulling at all. But he could whisk you into one of the many London clubs he's managed and get a DJ to create you a set list. So all in all you probably won't be left musically deprived.
In actuality the high life of Chelsea and those encapsulated within it may not be as magical as we're led to believe but I think I'd take one for the team and give it a go.After all, between these two we weren't really awarded much of a choice, George is clearly a little boy besotted with his scripted lover whilst still requiring the approval of his mother.Whilst Spencer is a man of feistiness and newly found freedom – apparently he's been kicked out of the jungle for taking steroids. What's he like?! Always keeping us on our toes! Sure he may not be marriage material, but worth a date.