If you've ever visited the website Refinery29, you might have seen their Money Diaries series where they ask people with varying job titles all over America and beyond to document how much they spend in a week on their salary.
I won't lie, I'm kind of a nerd for reading about how other people budget and spend their money so I'm always intrigued to scroll through the posts. Personally I've always been a saver, not a spender. Before purchasing something I ask myself, "Do I truly need this?" or, "Will this add value to my life?" I know, very minimalistic of me; but sometimes (as you'll see later on in the post), my rationality is thrown out the window and an item's novelty gets the better of me. It happens to the best of us!
With that being said, this week I'm putting a little twist on Refinery29's Money Diaries and exposing what I spent in a week as a college student. 
Day 1
9:30 a.m. – I woke up and immediately went to work on a final paper that is due at 11. After turning in my paper, I laid in bed and read for a while. Noon came around and I thought I should move my body so I went for a nice long walk. 
3:30 p.m. – I have not done much work today, so on the agenda now is writing my final blog post for my internship.
7:30 p.m. – For dinner, I thawed out some frozen salmon and roasted some Brussels sprouts. I had leftover potatoes in the fridge so I heated those up as well.
8:30 p.m. – Continued editing a video for a digital publication and it's really coming along. Just need to add in B-roll and some voiceover work to finish!
9:30 p.m. – Drove to Giant Eagle for some snacks. I was really craving Millie's ice cream and bananas and peanut butter for some reason. So I bought a pint of Millie's, some bananas, and a protein muffin mix of some sort because I wanted to make my grocery run seem more healthy than what it actually was. $11.65
11:30 p.m. – After months of interviewing, videoing and editing, I finally finished my video! I can't tell you how exciting and relieving it is to finally be done. I'm really proud of how it turned out! Obviously I had to celebrate with a bowl of Millie's ice cream. 
Daily Total: $11.65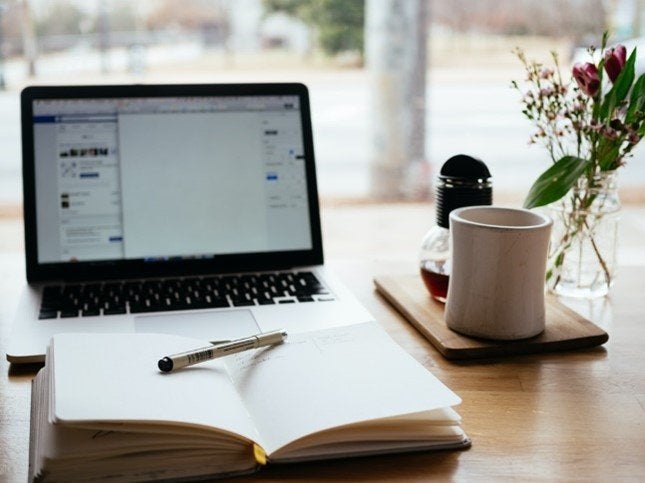 Day 2
10:30 a.m. – I woke up quite late because I went to bed around 2 a.m. Not in the best mood today because I've been doing a social media detox and quite frankly, I'm over it. I thought I had a final exam at 11:30, but it's actually not for another few hours so I have time to do nothing until then. 
1:00 p.m. – My inbox is dry. I guess that's what comes with the holidays approaching. Made myself some coffee and now, I'm ready to get this exam over with.
3:30 p.m. – I finished my exam and then proceeded to get dressed to go on a walk (I try to move my body in some way everyday).
5:30 p.m. – I'm tempted to order a Hello Bistro salad for dinner, but I have stuffed peppers in the freezer. Ordering online is hectic anyway and never comes on time. Plus, I'll save money on the expensive delivery fees.
7:30 p.m. – I ended up watching a few YouTube videos because I could not fathom forcing myself to do something productive. I then scrolled through Pinterest to get some ideas for a project. I guess this is the end of my social media detox for now.
10:00 p.m. – In bed with a cup of peppermint tea and my eyes are getting heavy. I'm going to continue reading my book and browse my Kindle for potential reads after I finish.
Daily Total: $0
Day 3
11:30 a.m. – Don't judge, I know I woke up late. I've been going to sleep so late; that, and the fact that the heating vent is right next to my bed makes it so hard to get up when my alarm goes off. I felt like I needed to compensate for getting up so late so I swept and Swiffered my apartment before settling in for work on my blog post.
2:00 p.m. – Sent in my blog post to my internship and got dressed to go for a bike ride. I've been wanting to go to Point State Park for a while to see the big light-up tree that was set up.
4:00 p.m. – On the ride back, my tire quite literally fell off so I had to walk my bike 8 blocks to a bike shop. I left it there overnight because I didn't have any form of payment on me to get it repaired right then. Will pay when I pick it up tomorrow.
6:00 p.m. – Went over to my friends' apartment and ordered some bomb ass tacos and watched The Grinch movie. $18.88 (tip included)
9:00 p.m. – Back home sipping on some peppermint tea. Just purchased a book on my Kindle and now I'm going to lay in bed to read. $14.99
Daily Total: $33.87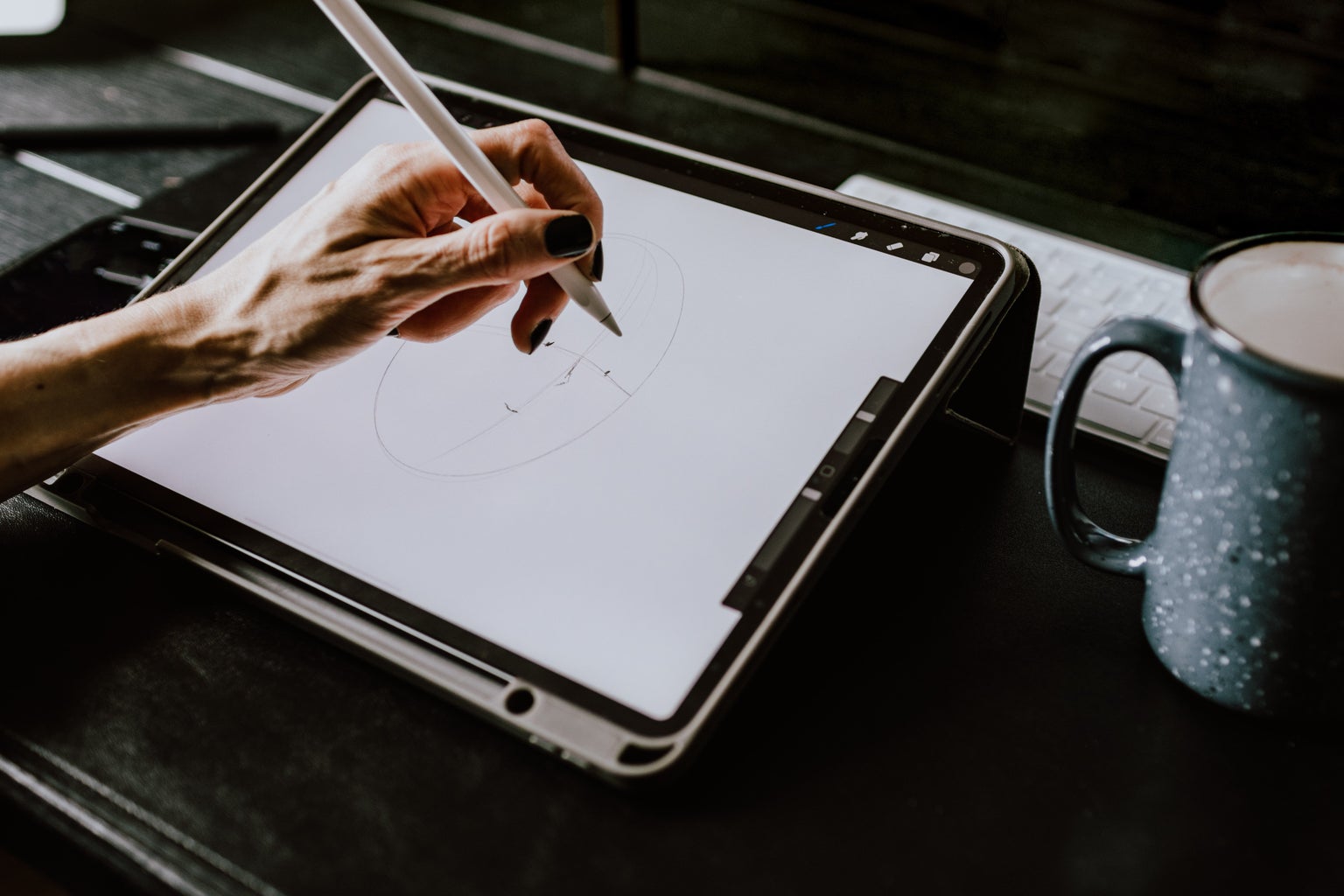 Day 4
8:30 a.m. – Finally got up at a decent hour! I made some gingerbread coffee and sat on my couch to read my new Kindle book.
10:00 a.m. – After finishing my coffee, I walked over to the bike shop to pick up my bike. She rides like new! $47.58
12:30 p.m. – Just turned in a take-home final that I had started earlier in the week. Feeling cozy from the heat now I'm going to make myself another cup of gingerbread coffee.
3:00 p.m. – I went for a walk and then packed my car to head home for the holidays, although I'm sure I'll be back soon.
5:00 p.m. – Ordered dinner from a local Italian restaurant (parents paid) and now watching TV.
8:00 p.m. – Made gingerbread houses with my sister and ate some brownies. I don't have the patience to wait for the icing to dry so mine looks mediocre (like every year).
Daily Total: $47.58
Day 5
12:00 p.m. – Woke up (don't judge lol) and meditated then, made myself a cup of coffee. I put my laundry in the washer and continued reading my Kindle book.
5:00 p.m. – Not sure where the day went, I honestly haven't done much. My laundry is done, all that is left is to fold it. Now working on a few missed assignments that I am allowed to make up. Need to study later (!!!).
6:00 p.m. – Dinner was cod, zucchini and brown rice. Boring, but nutritious.
8:00 p.m. – Took a trip to Target and bought some things I don't need: granola, body lotion and protein bars. What else is there to do for fun in a small town? $19.53
10:00 p.m. – Ordered a bluetooth speaker online for my dad for Christmas! (Splitting the cost with my siblings, so this was my portion) $10.59
Daily Total: $30.12
Day 6
8:30 a.m. – Woke up, meditated and got dressed. Sent a few emails then was on my way back to my apartment to get my tripod because I was hired to take some display ad photos in a few days. 
10:00 a.m. – The podcast episode I listened to on the way to my apartment was too good! I will definitely be purchasing the book discussed in the episode.
11:30 a.m. – Earlyish lunch / late breakfast of an everything bagel with cream cheese. 
1:30 p.m. – Currently second guessing my entire life. Did I choose the right major? Should I have stuck with journalism? Comparing myself to what other people are doing. Need to do more, but there's not enough time in the day to do it all. Oh, the life of a college student!
2:00 p.m. – Bought the book from the podcast earlier – I'm excited to start reading it when it comes in the mail. $56.67
4:00 p.m. – I worked on and turned in my final portfolio for my photography class. Now it's time to go to the gym and hopefully destress. 
5:30 p.m. – For dinner, my dad made carnitas tacos with lettuce wraps. Always good to try a new recipe!
9:00 p.m. – I took a bonus quiz for class so hopefully it will raise my grade (lol). I'm watching tutorials to learn the material for my last exam tomorrow.
Daily Total: $19.47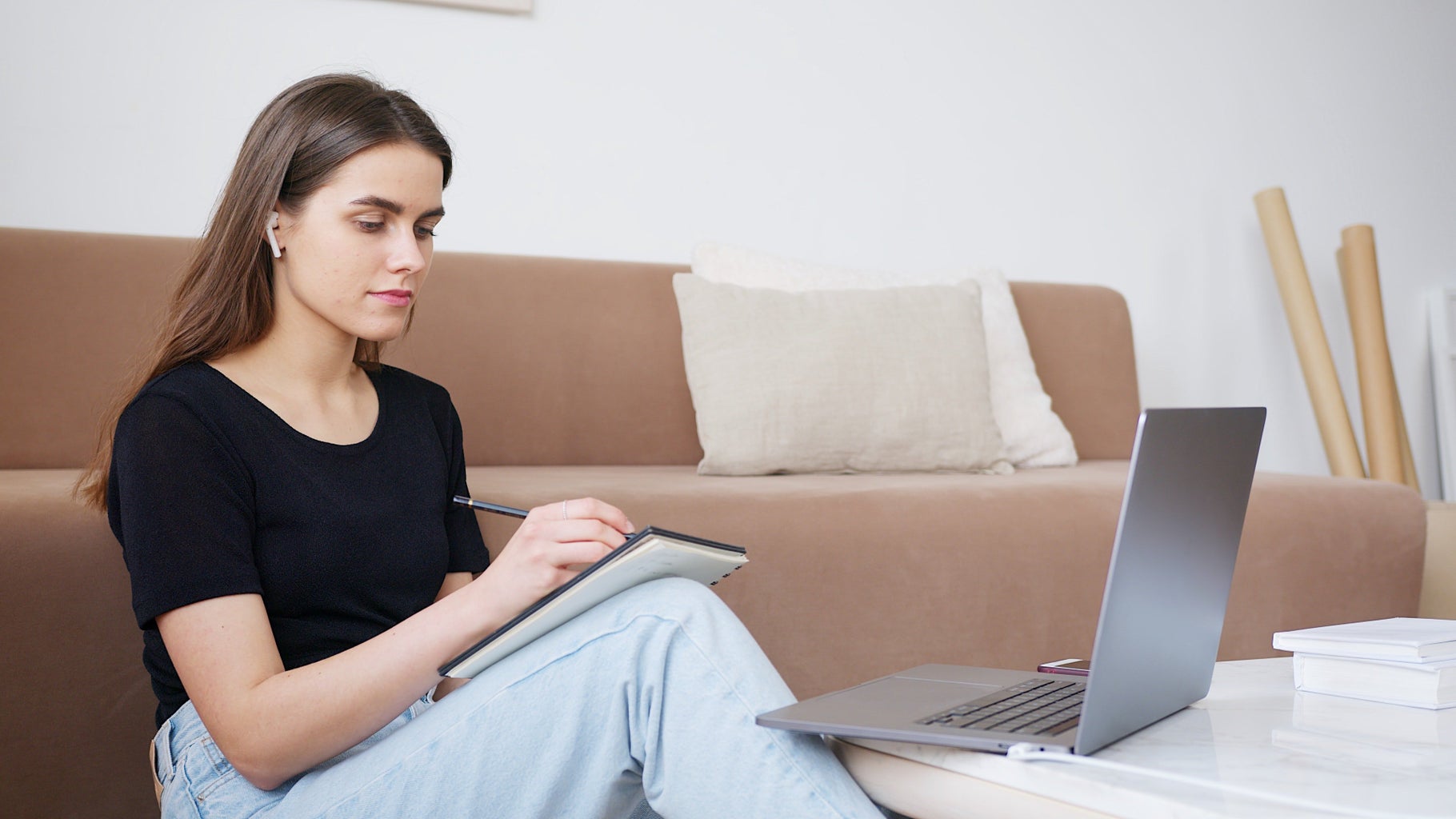 Day 7
10:00 a.m. – Woke up later than I had wanted to (I stayed up late reading). Just reviewed some material before my exam in an hour and now I need to make coffee to keep me awake. 
1:20 p.m. – I finished my exam and I'm feeling pretty confident about it! I'm glad to be done – it feels like a weight has been lifted from my shoulders. 
4:00 p.m. – Not much to update on other than my extreme tiredness (I'm on my third cup of coffee today). Besides laying in bed, I've been researching and preparing for an upcoming interview.
6:00 p.m. – Dinner with the family. Talked about our days and discussed the impending new COVID restrictions in PA.
8:00 p.m. – Skipped the gym for some much needed relaxation. Instead, I watched The Bachelorette (I started watching mid-season and I'm hooked!) and had some dessert. Now that's how you end a night.
Daily Total: $0
✧ Weekly Total Spent ✧
$142.76