Who is Running for the Democratic Nomination in 2020?
The field for 2020 on the Democratic side has been consistently growing in the last few months. So far 18 people have announced they are running for the Democratic nomination in 2020. Many you may have heard of including Elizabeth Warren, Bernie Sanders, Cory Booker, Beto O'Rourke, and Kamala Harris. There are quite a few others you may not know that haven't got quite as much news coverage. This is your one stop shop for who's running and what they are about.
Kamala Harris
Kamala Harris is a current US Senator from California. She has been a prosecutor in Oakland and California, San Francisco's District Attorney, and California's Attorney General. She has been in politics for 16 years and is refusing money from corporate PACs in her presidential campaign. She is currently a proponent of something called the LIFT Act that is a tax cut for working and middle class families. She claims this will give families up to $500 a month and is proposing reversing Trump's tax cuts to pay for it.
Cory Booker
Cory Booker is a current US Senator from New Jersey. He is a former mayor of Newark's and has been in politics for 17 years. He was a Rhodes Scholar and has a law degree from Yale. In his presidential campaign he has focused on social and racial equality. He is currently accepting money from a super PAC and has many large donors. Booker is a proponent of a "baby bond" program which would set up each newborn child with a US treasury bond. He is also a supporter of the $15 minimum wage and has proposed testing this in various areas. He is also a leader on "Senate criminal justice reform" and is calling for a unification of the US.
Elizabeth Warren
Elizabeth Warren is a current US Senator from Massachusetts. She is a former Harvard Law professor and has been in politics for 10 years. In her campaign for President she has promised the American people that she will again make the US a place where people can succeed by working hard and "playing by the rules". She plans to do this by holding corporations and billionaires accountable and has pledged to not accept donations from "billionaires or billionaire PACs". She also is a proponent of the "wealth tax" which is a 2% tax on people with a net worth of over $50 million and a 3% tax on a wealth of over $1 billion.
Amy Klobuchar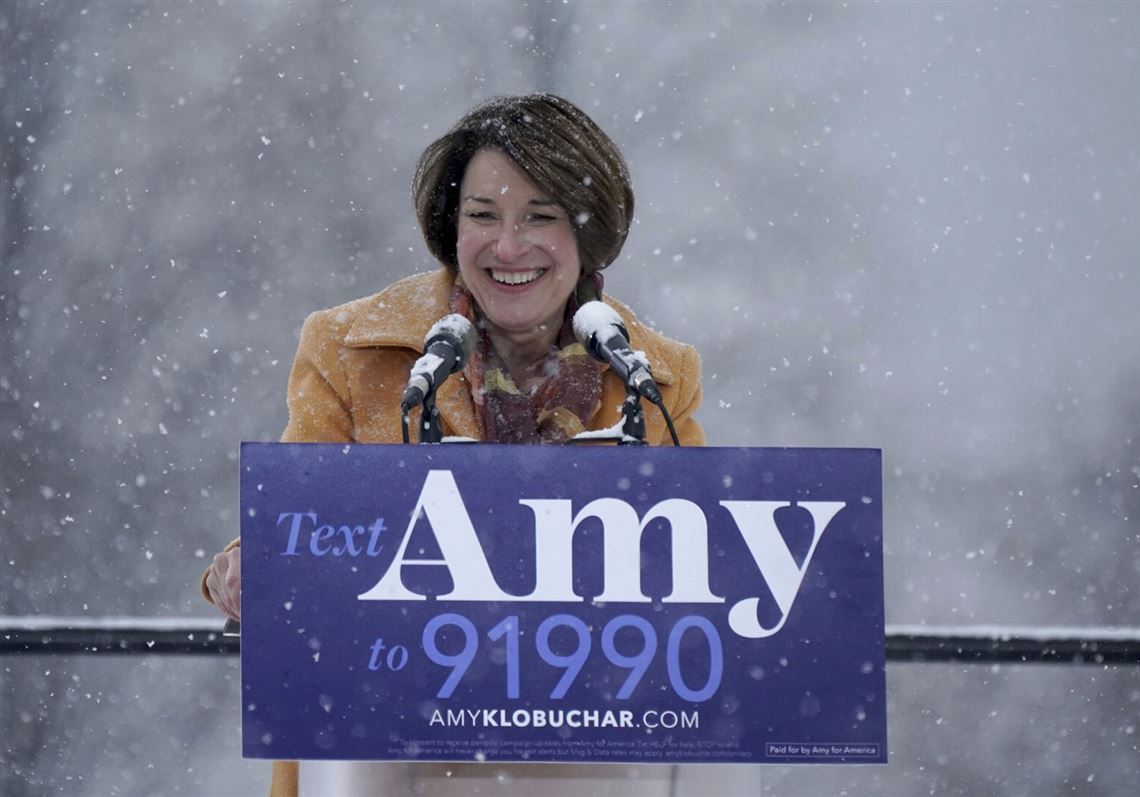 Amy Klobuchar is a current US Senator from Minnesota. She is a former corporate lawyer who was the first woman elected senator from Minnesota. She has been in politics for 12 years and has been known to be a proponent of issues such as lowering drug prices, the opioid crisis, and drug addiction. She also says that she will not take corporate PAC money and wants to get "dark money" out of politics. She is a proponent of small businesses and would like to make it easier for those businesses to export goods globally.
Bernie Sanders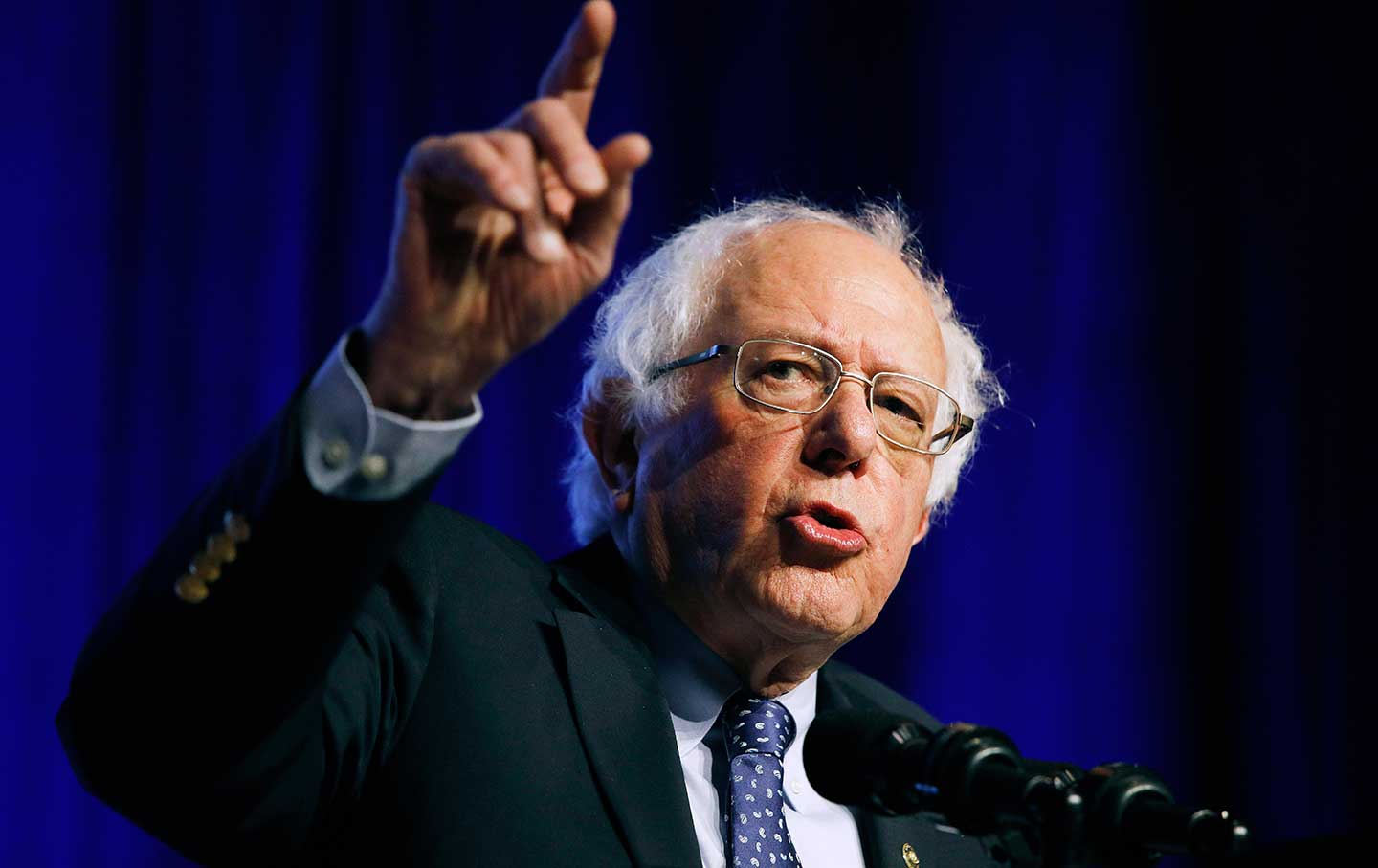 Bernie Sanders is a current Independent Senator from Vermont. He has been in politics for 38 years and ran against Hillary Clinton in the 2016 Presidential primary election. He is from Brooklyn and was elected mayor of Burlington, Vermont in 1981. He was also elected to the House of Representatives in 1990 and is the longest serving Independent US Senator in the US, elected in 2006. Many of his donations are in small amounts of less than $200. He raised massive amounts of campaign money from small donations from a variety of donors in the first 24 hours after he announced his candidacy. Some of Sanders' major issues include free public college tuition and "Medicare for All". He also wants to increase benefits from social security and help unionize corporate America. He also wants to implement a payroll tax on incomes over $250,000 to help pay for tuition.
Beto O'Rourke
Beto O'Rourke is a former US Representative from El Paso, Texas. He has been in politics for 14 years, most recently challenging Ted Cruz in his US Senate race in 2018. He has been an El Paso, Texas City Councilman, as well as a tech-company founder. He grew up on the border of Mexico and his multicultural background appeals to a lot of people. Some of his past campaigns have included reducing inequality, breaking up monopolies, and encouraging companies to focus on employees and communities. Currently he is focusing on immigration reform, marijuana legalization, and rural hospital access.
Kirsten Gillibrand
Kirsten Gillibrand is a current Senator from New York. She has been in politics for 11 years and is a former corporate lawyer and US representative from New York. She has been very outspoken on the "MeToo" movement. She has also pushed for public school assistance and aid for the middle class. She is receiving money for her campaign from Law firms and Wall Street. Her main economic issue thus far has been advocating for universal paid parental leave policies for companies.
Eric Swalwell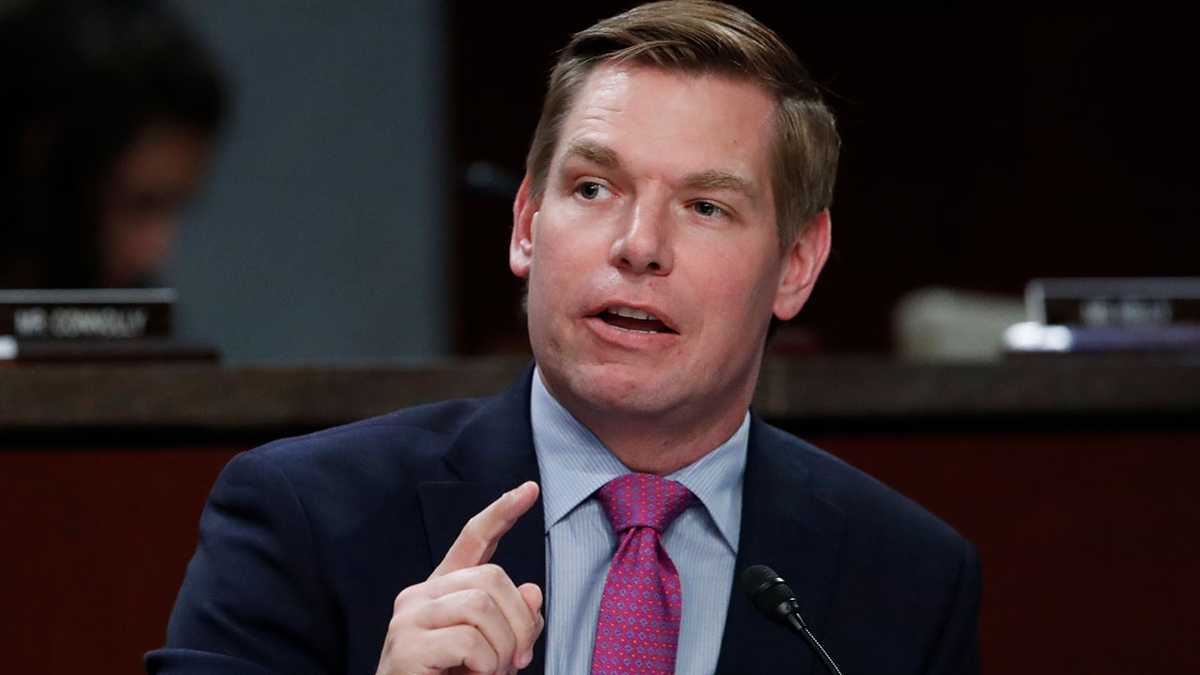 Eric Swalwell is a current three term US Representative from Northern California. He has been in politics for 9 years and claims to be from a blue collar family. His main issue has been gun control and a ban on assault weapons. He says he is not taking corporate PAC money in his presidential campaign. Economically, his main priorities are helping provide more college opportunities using interest free federal loans, allowing employers to help their employees pay off student loans and assisting work study students so they do not graduate with debt.
Wayne Messam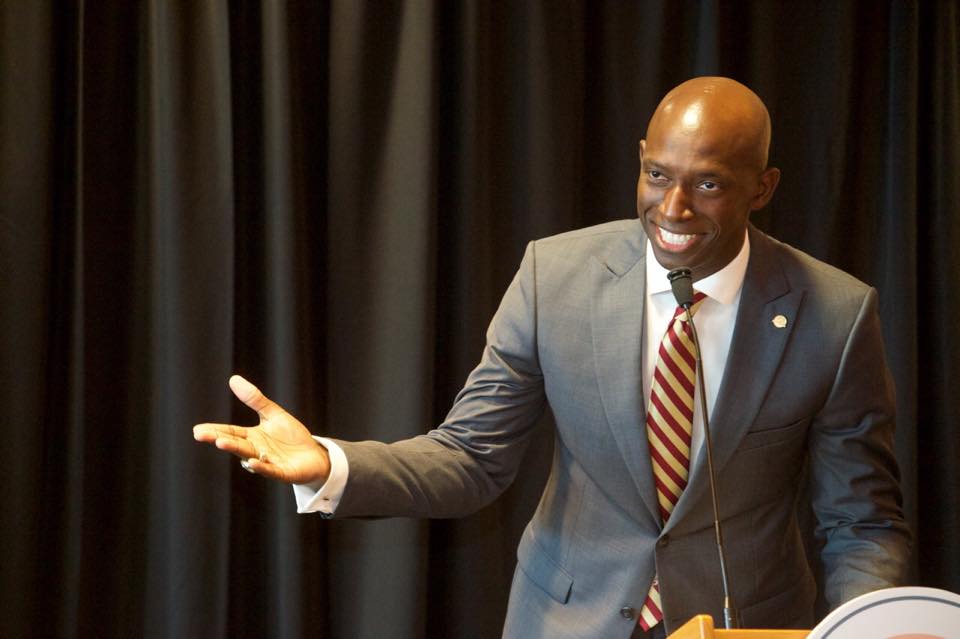 Wayne Messam is currently the Mayor of Miramar, Florida and owns a construction company. He has been in politics for 8 years and his main issues are gun violence and climate change. He is a former NFL player and the First African American mayor of Miramar. He is focusing on bringing back the American dream. He calls the US's $1.5 trillion in student debt a "moral issue" and would like to also reverse Trump's tax breaks for the wealthy. He is focusing on small donations and has succeeded with this in the past during his mayoral campaigns.
Tim Ryan
Tim Ryan is a current US representative from Ohio. He has been in politics for 15 years, having first been elected to congress in 2002. He has been a proponent of Union labor, renewable energy sources, and single payer healthcare. He believes in public education, supporting veterans, and American manufacturing. For his current campaign he is relying largely on large single donations.
John Hickenlooper
John Hickenlooper is a former Colorado Governor, Denver Mayor, as well as a geologist and businessman. He has been in politics for 16 years and has been a proponent of gun control, "shepherding" the economy, gay rights and expanding Medicaid. He is a believer in reducing costs of doing business and following regulations. He is receiving money from energy companies, lawyers and lobbyists, and government workers.
Jay Inslee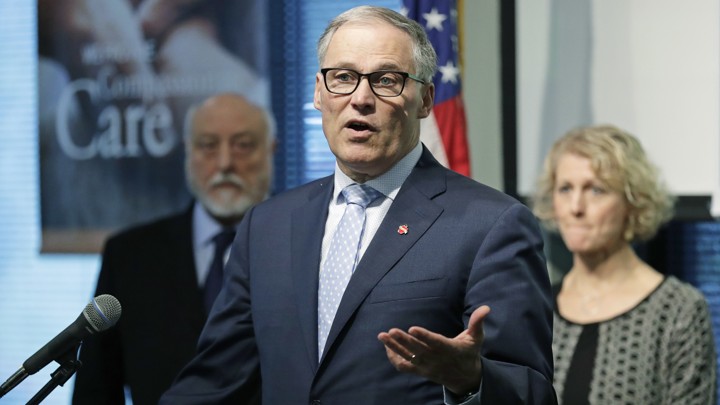 Jay Inslee is the current governor of Washington state and a former Congressman. He has been in politics for 24 years and is currently running on environmental protection. He believes that halting climate change will help the economy and produce more jobs. He plans to remove subsidies and tax breaks for the oil industry and supports the "Green New Deal". He is receiving money for his campaign from a super PAC, Act Now on Climate, and is refusing donations from corporations and the fossil-fuel industry.
Tulsi Gabbard
Tulsi Gabbard was the first Hindu member of congress. She is a representative from Hawaii and has been in politics for 17 years. She sided against Obama on US intervention in Syria and as she fought in Iraq as a member of the National Guard; she is vocal about fighting "radical Islam". Economically, she would like to reduce taxes on small businesses and farmers and raise them on corporations. She would also like to reduce military spending and the acquisition of nuclear weapons. She is receiving campaign money from mostly individuals but has received money from the National Automobile Dealers Association PAC.
Julián Castro
Julián Castro is a former one time mayor of San Antonio and was US Secretary of Urban Development under Barack Obama. He has been in politics for 18 years and is an advocate for Free trade. He also is a proponent on protections for works and the environment.  He created a PAC called "Opportunity First" which refused donations from corporate PACs. Some of his main issues include universal prekindergarten and "Medicare for all" along with immigration reform.
Andrew Yang
Andrew Yang is a former tech entrepreneur with virtually no political experience. His main issue is "protecting Americans from job-stealing robots". His economic idea is a $1,000 check sent to each American over 18 to help pay bills "as robots take over jobs". He has received many individual donations and is also using his own money to finance his campaign.
John Delaney
John Delaney is a former congressman from Maryland. He has been in politics for 6 years. Prior to his political career, he started two lending companies. He was the first Democrat to announce his candidacy for 2020 back in July 2017. His economic plan is to develop a "private international coalition against China's intellectual property theft". He has thus far been funding his own presidential campaign with his personal wealth. He touts himself as a "bipartisan problem solver" but is a proponent of liberal issues like universal healthcare.
Marianne Williamson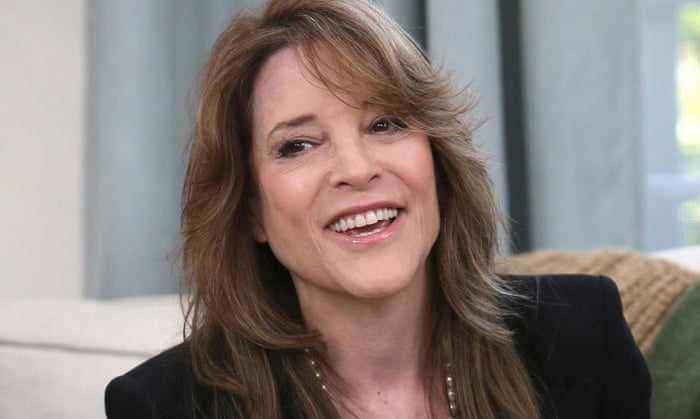 Marianne Williamson is an author having written many self help and spirituality books. She attempted a seat in congress in 2014 but was not successful. Her current main issue is $100 billion in reparations for slavery and $10 billion annually for economic and education projects for a decade.
Peter Buttigieg
Peter Buttigieg is the mayor of South Bend Indiana and a military veteran. His main issues are "generational identity" and would like to see policies on climate change and economic opportunity.
Hopefully this list will give you an idea of who is running in 2020. It is still very early to even think about making a decision but this should give you an idea of the large spectrum of people in the race. This is sure to be an exciting fight for the Democratic nomination!