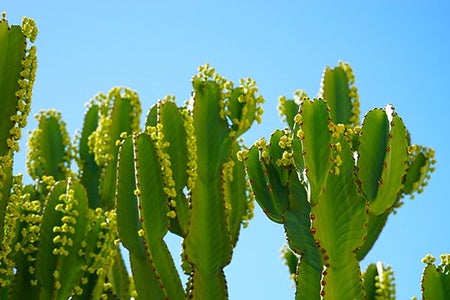 Cameron Smith / Her Campus
Four Things To Do in Santa Fe
If you're thinking about going to Santa Fe, I've got you covered with all of the best things to do there according to locals like myself. 
1.

Try the food, and don't forget to ask for Christmas  

What is traditional New Mexican food? It is an interesting mix of Hispano-Spanish, Mexican, and Native American cuisine. A lot of the food includes rice, beans, tortillas, meat, and chili. Tourists rave about the food, and there's a great reason for it. The food is amazing and nothing like what you've tried before. It is far from Tex-Mex. 

 

When you order chili, you're more than likely going to get asked "Red or green?" It's the state question, and the best answer is "Christmas" –half green and half red. 

2.

Check Out the Art Museums

Santa Fe is known for its art. Fun fact, the city is in the top 5 largest art markets. The more popular museums are the Museum of International Folk Art, Georgia O'Keeffe Museum, and NM Museum of Art. If you want a more modern experience, I recommend Meow Wolf.

3.

Check out the Farmers Markets 

One of my favorite things to do during the summer is to check out the Sunday farmers markets. From green chili, to lavender, to food demonstrations, the Farmers Market has everything one could want. The location is perfect, located about a 10 min walk from the plaza. Sometimes, there's an art market next to it where you can check out local art. 

4.

Check Out the Concerts at the Rail Yard

At the RailYard, you can attend free concerts and eat at food vendors from some of the best restaurants in the city. It's a good atmosphere to be in – there's lots of people dancing to the music and having a great time. Right across the street is the Violet Crown Theater, where you can hang out at their bar and lounge or see a movie after. 
Santa Fe is a great small city, and if you are wondering about any more activities, check out https://santafe.org for ideas and recommendations. :)