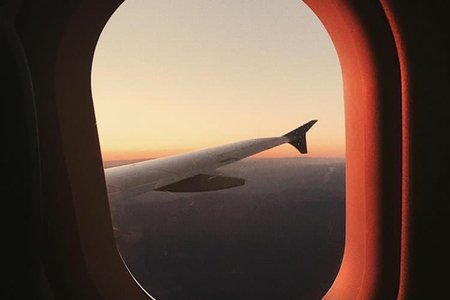 Tessa Pesicka / Her Campus
My Time Visiting India as a Non-Resident Indian
Most people think going to India consists of famous monuments, spicy street food, and ancient structures. However, for me, it's a slightly different experience. In addition to visiting some of the tourist attractions and eating insane amounts of street food, I also got to visit family who I hadn't seen in five years and spend time in my family's ancestral home.  
My family and I flew to Mumbai's Chhatrapati Shivaji Maharaj Internal Airport. We spent two days in Mumbai, visiting various stores for shopping and visited some attractions in Mumbai. We visited the Gateway of India, which is an arch monument overlooking the Mumbai Harbor and bordered by the Arabian Sea. The Gateway of India was built to commemorate King George V and Queen Mary to Mumbai, and now welcomes tourists from around the world. Near the Gateway sits the Taj Mahal Palace Hotel. The Taj Mahal Palace Hotel is an essential part of India's history since the building was a significant site for the 2008 Mumbai terror attacks. The Taj Hotel had suffered much destruction and many casualties. After the attacks, only parts of the hotel re-opened. At the same time, it took several months to rebuild the heritage section of the hotel. Now the hotel is home to many guests and tourists, observing the beautiful interior and many artifacts the hotel has to display (such as signatures from famous guests). My family and I also visited Juhu, known to be one of the most affluent neighborhoods in Mumbai and home to many Bollywood celebrities. Juhu Beach is a famous tourist attraction featuring "Mumbai-style" street food, horse rides, and much more.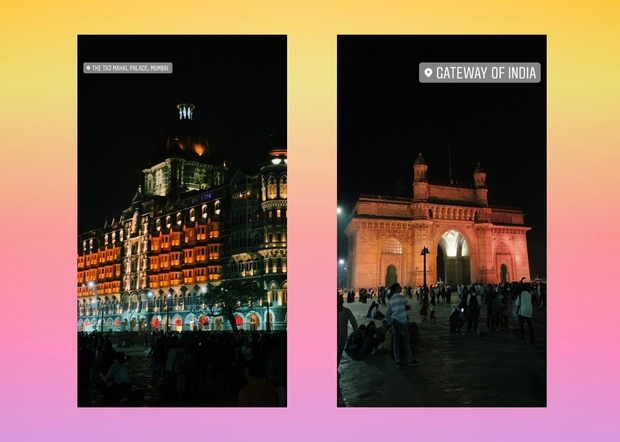 Courtesy of Harina Patel
After spending two days in Mumbai, my family and I headed off on a five-hour drive to Surat, Gujarat. Both my mom and dad's side of the family originated from the state of Gujarat and the city of Surat, known for its famous diamond and textile industry. I really enjoyed being able to stay in my family's home in India, because it's so fascinating to see where my dad grew up. I love looking at the display of pictures my grandparents have accumulated over the last five decades of our family.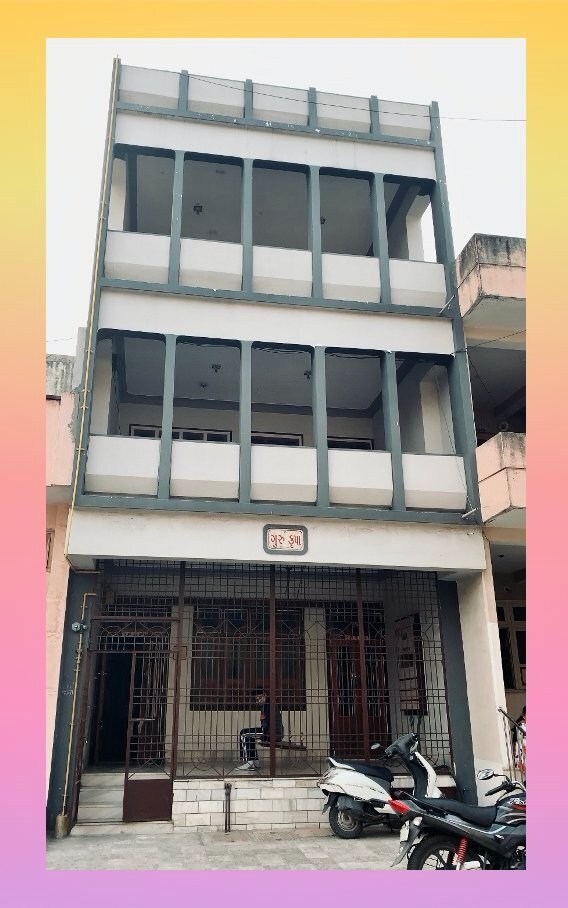 Courtesy of Harina Patel
Our days in India tended to blur together and remain quite busy since we were only there for thirteen days. With six people in the house and one bathroom, we had to wake up early, eat breakfast, and bathe early to get our day started. Some of the first things we did while we were in my dad's hometown were walking around the town, visiting family, and family friends. It was great seeing so many of my family members and friends, everyone was so shocked to see how much my brother and I had grown up and were so welcoming. My family and I also took a full day to visit my grandparents' siblings and my parents' cousins, going around to different towns and rural areas. 
While we were in Gujarat, my family and I went to visit the Statue of Unity, the tallest statue in the world. The Statue of Unity is a colossal statue of one of the founding fathers of the Republic of India: Sardar Vallabhbhai Patel. Patel took charge of uniting India's princely states to rebel against British rule and served the first Deputy Prime Minister of India. It was incredible and breath-taking seeing this massive statue on the drive up to the river. The statue sits on the Narmada River across for the Sardar Sarovar Dam, which helps provide electricity to four Indian states. I think one of the coolest parts of this trip was when my family and I were able to walk on top of the dam, which most tourists aren't allowed to do unless they have special permission. It was really peaceful, looking across the Narmada river in the mountains surrounding the dam and statue.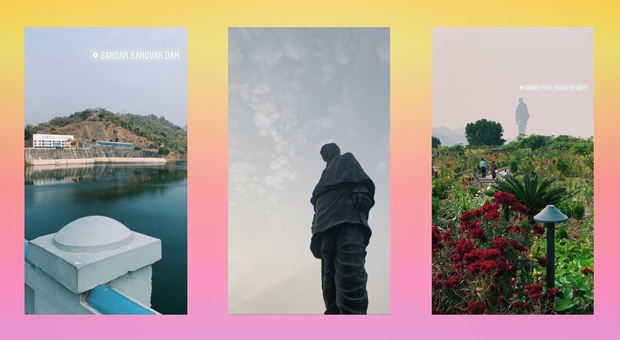 Courtesy of Harina Patel
I think my favorite part about visiting India was all the food I got to eat while I was there. Nothing compares to different fruits and street foods that India has to offer. I loved eating at all the various food stalls and drinking sugar cane juice in the bazaar while snooping through jewelry. Every day at home, my mom and grandmother would always give us sitaphal (sugar-apple), palmyra fruit, Indian jujubes, and fresh water-chestnuts. I also got to eat all of Indo-Chinese style food and Bombay style sandwiches (which are a favorite even in America). Still, my absolute favorite thing I ate was pani puri. Pani puri is a type of snack consisting of a round, hollow puri, filled with flavored water (spicy or sweet), tamarind chutney, chili, chaat masala, potato, onion or chickpeas. Nothing compares to the pure joy shoving a whole pani puri into your mouth.
Somehow, winter break went by so fast, I didn't even realize it was time to go back home. I can't wait to go back to India again. I really like spending time with family and being able to see new places. I think it's especially exciting for me listening to stories my mom and dad (especially my dad) have about growing up in India. I would also like to explore more states of India outside of where we live, maybe visit Kerela's beautiful coast or tour Jaipur's ancient palaces.