How Have Small Business Been Affected by COVID-19? The Good and The Ugly
Ever since March, many U.S. states have been put into quarantine. Big, bustling cities have shut down and streets are completely deserted. Businesses have been largely impacted, shutting down, going online, and finding ways to keep their businesses active when people are no longer venturing out. Across all media platforms ranging from online to old fashioned newspapers, there has been a spread of awareness for not only helping businesses during this time but smaller, self-run businesses. With all of this awareness, I was curious whether this exposure for small businesses has helped them during this pandemic. Has the pandemic provided them with growth due to this increase of attention? Or have businesses suffered the consequences of quarantine? Here are some businesses that have happily shared their stories and advice for quarantine. 
The Businesses
Each business was an even range between online, face-to-face, and a combination of both.
Jade Rosenburg is a personal trainer based in both NYC and Florida. 
Danielle Nicole runs a custom art business based on Instagram. 
Nick Nanakos is the CEO of TruckBux, an online app that allows customers to find nearby food trucks & order ahead for pickup & delivery. 
Hannah Oh sells vintage and secondhand clothing on the Poshmark app for 4 years and counting.
Sharing Excess connects colleges and communities to reduce food waste and hunger. Our mission is to bridge the gap between excess and scarcity.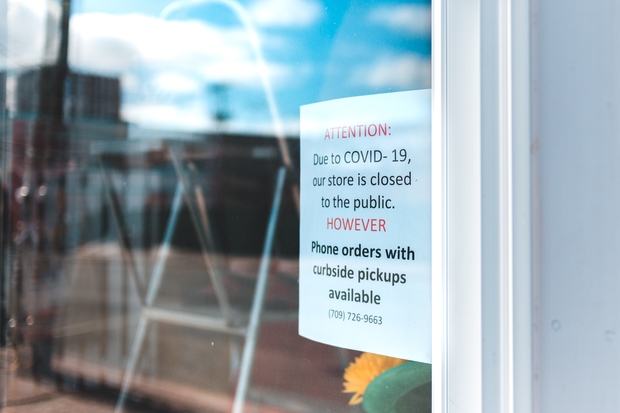 In what ways has COVID-19 positively impacted your business?
Jade: I was able to thoroughly sit myself down and write out fitness goals and plans for each of my clients, as well as throughout this isolation, I was able to gain more knowledge of different variations of exercises without much equipment.
Nick: Since fewer people are roaming the streets today, food truck operators have a distinct advantage over restaurants in that they can go where the people are. For example, pulling up to a 150-unit apartment complex is something any food truck can do for sales. Although now, with all events are large gatherings being cancelled due to COVID-19, they are seeking online ordering to reach customers via pickup and delivery.
Hannah: I have so much more time to work on improving my business! The little tasks that fell through the cracks of my crazy schedule (reorganizing, cleaning up my inventory system, repurchasing supplies, making new graphics) are all getting done because my schedule has slowed down considerably. 
Sharing Excess: Since COVID-19 hit Philadelphia, Sharing Excess has delivered over 67,000 fresh meals to local communities, hospitals, and students. We have also partnered with Sunday Love to create Sharing Love, a space where people can get free meals and grocery boxes!
I found that all of their businesses have seen a significant rise in traffic. There was a rise of attention for each of their businesses. However, the rise of attention did not mean that it necessarily translated to a rise in sales. 
What struggles have you seen your business go through during COVID-19?
Jade: A lot of people were at first skeptical of online coaching instead of the regular, in the gym workout, as well as people didn't know if they wanted to continue one on one sessions in person.
Danielle: People aren't as interested in making [purchases], as I'm guessing a lot of people may be out of work or at risk of losing work.
Nick: Just needing to realign priorities, cut expenses, and adapt by giving food truck partners 90 days of our service free. This allowed us to become lean as a business, and grow our customer base exponentially.
Hannah: It's so hard to get inventory when you can't leave your house, and going to the post office means exposure.  I've also noticed that buyers are looking for cheaper prices and steeper discounts which is understandable considering the financial issues so many people are going through. 
Sharing Excess: Campuses have closed which impacts our students' volunteers and campus programs. Sharing Excess powers programs like the meal swipe donation program... is inactive...student food and housing security have been compromised.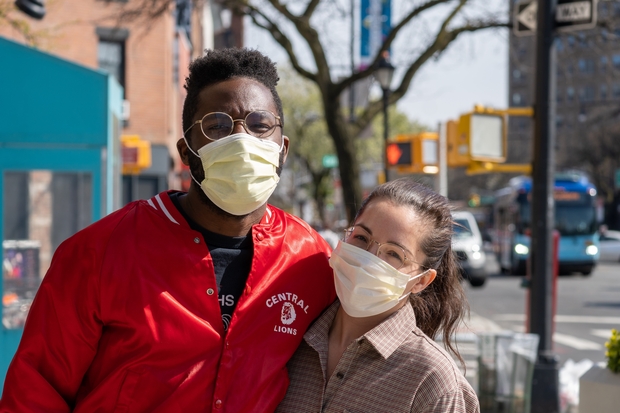 Do you have any advice on how to have a positive outlook during this time?
Jade: It is definitely a stressful...time, but you can reach certain goals...you may have wanted for a while.... As well as spending more time with family and focusing on yourself and your health!
Danielle: Keep in mind this isn't forever, but there's a unique joy and peace that come in the waiting.
Hannah: If your job involves social media or the internet, you have an incredibly captive audience right now… [and] practice self-care while supporting your community by ordering takeout from a local restaurant or buying something from a small business. It's time to rally together and support each other. 
Sharing Excess: While it has been a difficult few months, we are looking forward to the beauty of summer and taking everything one day at a time!