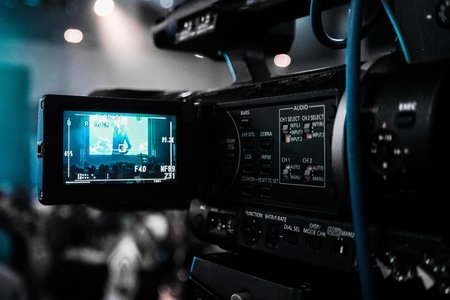 Drexel's Co-op Theatre Company Presents: Peter and the Starcatcher
With this season's theme of offering a voice to those who are excluded from mainstream discourse, Peter and the Starcatcher succeeds Alien8 and precedes The Laramie Project. The show is a prequel to Peter Pan, the boy who wouldn't grow up.
Jesse Berstein, writer, actor, producer and director who has worked on numerous projects at Walnut Street Theatre, 11th Hour Theatre Company, Amaryllis Theatre and Theatre Ariel, has given direction to Drexel students in stirring up the magic of Neverland. He explains that, "the driving force behind my direction is an exploration of 'play.' What does it mean -- for young adults preparing to enter the 'real world' (and for those of us in the thick of it) -- to engage life with a sense of play?". He adds that, "our collaborations and our process -- with the designers, the actors, with the space and costumes we're creating -- are all driven by that same sense of fun" and that "through wordplay, music, physicality and the sheer joy of performance, we invite the audience to participate in the game we're playing on-stage -- and consider how that game can be continued out into the 'real world."
Caroline Jeulke (a senior at Drexel and an Entertainment and Arts major) who plays Molly, feels that the philosophy of the show in itself is to play an "infinite game". The underlying idea is not to win or to lose but to keep playing, and that manifests itself within the costumes, the dialogue, the set design and how the team has worked together five days a week, every week since the start of Winter term to bring magic to the audience. She's not nervous about any aspect of the show, given that she trusts her fellow cast and crew members, who she has grown so close to over the course of the quarter, Caroline thinks this ensemble piece is definitely worth your time. With cast members jumping in and out of characters like they jump in and out of accents, the play has a very children-esque feel to it. She thinks the silliest scenes are the ones you all must look out for because the team had the most fun enacting them.
Max Gallagher (a sophomore at Drexel and a Playwriting and Screenwriting major), who plays Mrs. Bumbrake, a life-sized puppet (designed by a fellow Drexel student !!!) is the only non-human character in the play. Max thinks this play should definitely make it to your weekend plans if elaborate costumes, strobe lights, and comedy involving mermaids is your thing.
With a team that has worked tirelessly over the quarter to create something so engaging yet deep in its message while developing meaningful friendships and professional networks along the way, Peter and the Starcatcher is the perfect example of Drexel Spirit. Don't miss out on this extraordinary show! Take your friends out for a hearty laugh.