Coping with Losing a Loved One
I lost two very important people to me this year: my grandfather and my uncle. This is the story of how I dealt with my loss, and how I am still coping.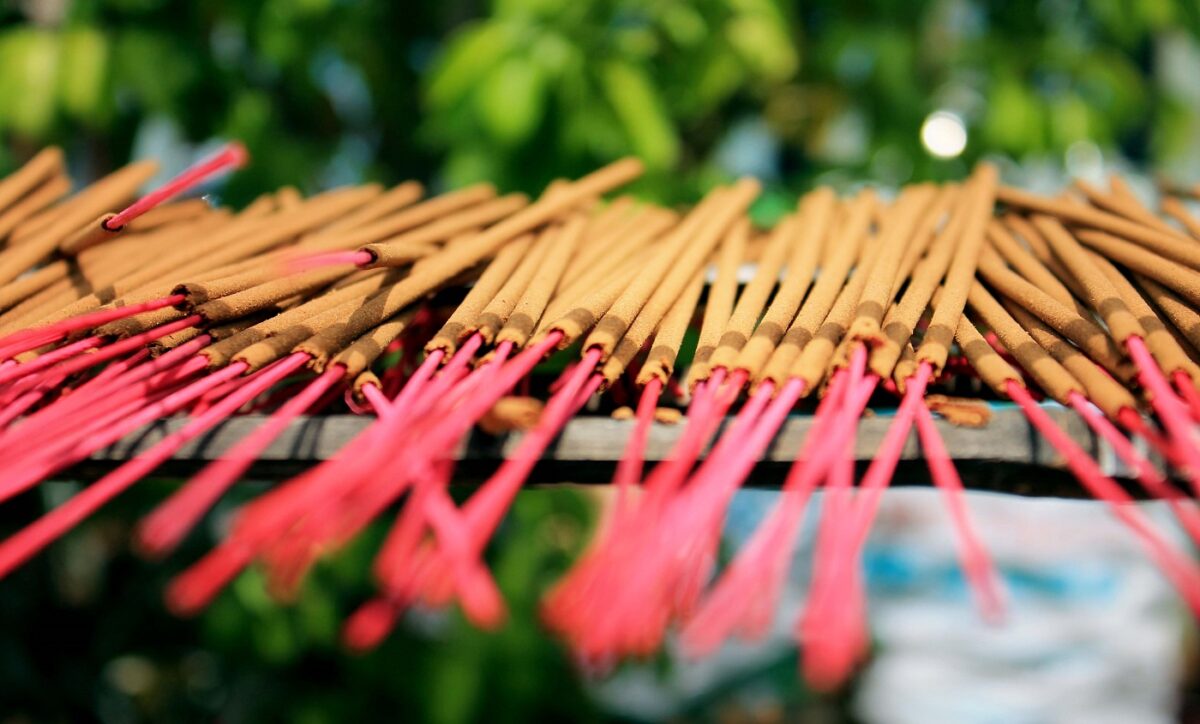 Image courtesy of Discover Nha Trang
I treasured my grandfather like no other. He meant so much to me and I hope I will never forget him. He had Alzheimer's and jaundice, and because he was so weak and old, surgery could not be performed to help him. His health deteriorated quickly all of my freshman year, and I thought I was prepared for the worst. My family had planned to go to visit him in Norway that summer because we knew it was probably the last time we could see him. The summer after freshman year, I was working when all of a sudden, my sister texted me, saying we were going to Norway the next day instead of the next week because my grandfather was going to die. I broke down at the cash register and went home. When we got to Norway, I could not even describe what it felt like to be my grandfather in his hospital bed. Nothing else could be done and we were just waiting for him to die. My uncle wanted to keep him on the breathing machines because we still had more family who needed to come. It didn't matter, though. He died that night and it was the most devastated I had ever felt. I was the only grandchild who spoke at his funeral, and I barely made it through. It was the first time I had lost someone, and I didn't know how to cope. After a long time, it became easier. Distracting myself with work and school kept my mind off him. It didn't do any good, though, because it made it things worse when I did think about him – I would cry for so long. Still, to this day, it hurts every time I think about him. I keep a picture of him on my desk and on my lock screen, so I know he'll always be with me. He meant the world to me, and I had always looked up to him.
This March, I lost my uncle to pancreatic cancer. I took it just as hard as I did with my grandfather. Coming back for spring break, I was expecting a nice, relaxing week of no homework and lots of good food. I wasn't prepared to hear my uncle had stage 4 cancer. The doctors said he had two weeks left and I wanted to go visit him in the hospital so badly before I left to go back to school. My family didn't let me because it was going to be too crowded. When they decided to finally let me visit him at the end of the week, he had died the night before. I never got to see my uncle one last time before he died, and it devastated me. It was open-casket and my heart broke in a million pieces. My family did not go to the cremation of my grandfather because nobody wanted to see him like that, but the cremation was planned for my uncle. My cousins are so young, losing their father so early. One of them is younger than me, and I cannot even imagine what it would be like to lose my father. The cremation was emotional and heartbreaking. I still think about how his children and wife reacted to my uncle being lifted and being put into the cremation chamber. He, too, will stay in my mind and heart for a long time.
Nobody told me how hard it was going to be to lose a loved one. The first two deaths I had experienced were people I knew my whole life and I loved them with all my heart. I do not imagine I will forget what it felt like to see them in their caskets. It makes me angry, seeing good people leave my life, but I know it's for the better because they were in a plethora of pain before they passed away. Losing loved ones don't get easier every time; the pain will always be immense. I am still learning how to cope with my losses, but I know they were not afraid of death. They had lived full lives, surrounded by people they loved, and I am forever grateful they were in life.