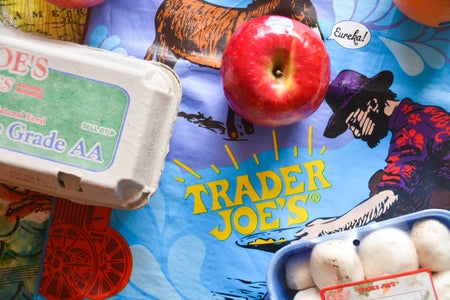 The 10 Best Fall-Themed Trader Joe's Food To Try This Season
As another season falls victim to a quarantined 2020, there's still a lot to be excited about with the leaves changing! From Halloween movie nights at physically distanced drive-in theatres to carving pumpkins from a local farm or orchard. There are plenty of ways to get creative this year-- but a constant always remains. Fall-themed snacks can be enjoyed with or without a pandemic, and despite the year's track record, 2020's Trader Joe's fall-themed treats do not miss. These are ten of my favorites, but visit in-store for the full collection!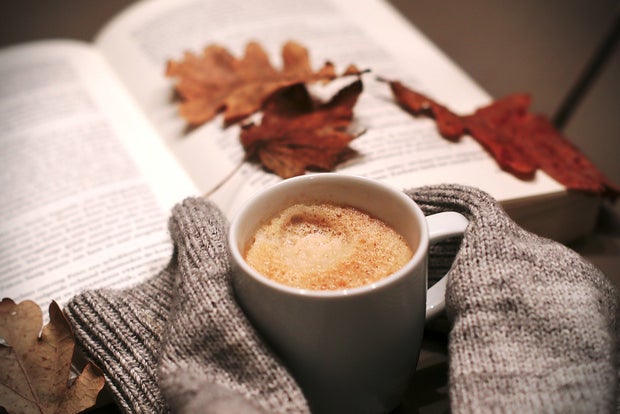 Photo by Melk Hagelslag from Pixabay
APPLE CIDER COOKIES
Usually, when you think of apple cider flavored treats, you see apple cider juice and donuts. Trader Joe's has changed the game. These snacks have honestly been my favorite this season-- they're light, airy, and they melt in your mouth. Perfect if you want a small treat without ruining your appetite. The best part is, they genuinely taste like you're biting into a slice of dutch apple pie.
PUMPKIN SQUASH MAC & CHEESE
Who doesn't adore mac & cheese? As described by the box, this is a frozen, single-serve dish featuring mezzi rigatoni pasta, butternut squash puree, and a blend of gouda, cheddar, and parmesan cheese. The frozen nature of this meal doesn't wreck it, either. It has a fresh taste, and the dish isn't too salty. The flavor is rich, with an ever so slightly sweet, nutty taste that really drives the autumn theming home. If you're a fan of Trader Joe's year-round diner mac & cheese, you'll love the autumn twist on this dish.
PUMPKIN WAFFLES
For those days when you want a more substantial breakfast, but also want to keep it fall-themed, Trader Joe's pumpkin waffles will be your best friend. These go great with maple syrup and butter, and I'm sure adding a drizzle of chocolate syrup would only make this even better. While these are merely a quick, frozen breakfast-- their taste surpasses your average toaster waffle.
MAPLE LEAF COOKIES
These cookies are admittedly addictive but have such an authentic maple syrup taste. It's not overwhelming-- if you aren't into maple flavored things, I'd still give these a try. They're a sandwich-style cookie with a cream cheese filling. They're also highkey enormous, so expect to be filled after eating one or two!
CREAMY TOSCANO CHEESE DUSTED WITH CINNAMON
So you know how charcuterie boards were huge this summer? That doesn't need to end in the fall. Not when this cheese exists. Personally, this treat reminds me of a white sharp cheddar, but it's the dusting of cinnamon that keeps it unique. It's not your average fall flavor, but the spiced hint makes it a perfect complement to your fall flavor palette. Pair these with Trader Joe's Pumpkin Cranberry Crisps or Chocolate Mousse Pumpkins for a sweeter board, and you're set!
PUMPKIN SPICE PRETZEL SLIMS
An autumn twist on a classic favorite-- these pretzel slims are essentially chocolate covered pretzels, with a fall facelift. These are sweet and salty, dusted with pieces of spiced pumpkin seeds, and iced with pumpkin spice yogurt coating. I'd personally like to try them crushed on top of vanilla ice cream, but plain always does the trick as well.
PUMPKIN SPICE COOKIES
This is definitely the fan-favorite amongst my friends and family. Trader Joe's nails the fall flavor with this classic shortbread cookie topped with a pumpkin spice and yogurt coating. Not only are they great for a small sweet treat, but they're aesthetically pleasing for those who love an autumn color palette. These cookies really emphasize the pumpkin spice flavor though, so if you're not a fan of that, I wouldn't try these.
TRADER JOE'S ORGANIC PUMPKIN BREAD
If you're simple like me and only want a light fall touch to your normal breakfast routine, this organic pumpkin bread is so lovely. It's not overwhelmingly pumpkin, and it's not sweet either. It's a more autumnal flavor, with cinnamon bits, pumpkin seeds, sunflower seeds, and sesame seeds sprinkled throughout the edges of the bread. I love this with a tiny bit of butter and an egg-- truly my favorite savory pumpkin bread of the season!
PUMPKIN JOE JOE'S
Another sandwich cookie for the list! If you aren't aware, Trader Joe's sells Joe Joe's cookies year-round in a chocolate and vanilla variety. I'm personally not a fan of the chocolate flavor, but in my opinion, the vanilla Joe Joe's surpasses a vanilla Oreo. While there's a seasonal Halloween variety on sale, I have to recommend the pumpkin flavor instead! This cookie is sweet, creamy, and has the perfect amount of pumpkin flavor. As an added plus, the packaging is also super cute!
PUMPKIN-GINGER MINI ICE CREAM CONES
If you've never tried Trader Joe's Hold the Cone line of dessert, take this as your sign. I seriously think these are amazing! They're perfect for a light dessert and have a truly authentic pumpkin ice cream flavor. The cone and confectionery coating are delicious; perhaps not the treat for you if you aren't committed to your love for pumpkin flavor. But if you're looking for a fun, autumnal, pumpkin-flavored dessert-- Hold the Cone is a great contender!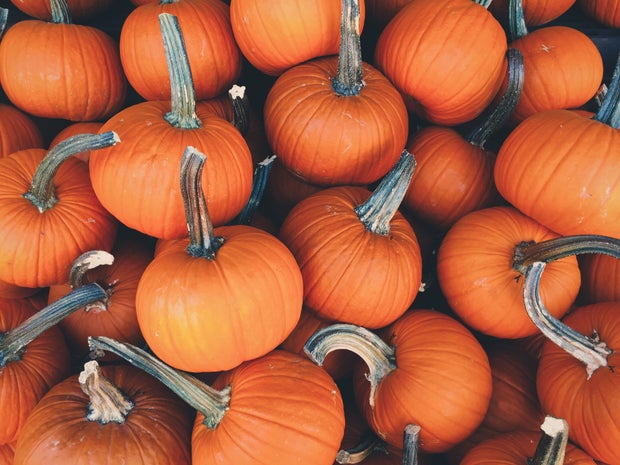 Photo by Corey Blaz from Stocksnap Fall 2020 doesn't have to suck. With these Trader Joe's fall-themed treats, you're sure to sense some normality climbing back into your autumnal traditions.