8 Things to Do Before Fall is Over
It's hard to believe that Halloween is over and that the holidays are getting closer and closer! While the winter season is full of excitement and events, it's also pretty cold. So, follow HC's tips to make the most of these last few weeks of fall's less-frigid weather.
1. Take an artsy pic of the leaves on the Academic Quad.
Dickinson's campus is especially insta-worthy during this time of year.
2. Watch the Charlie Brown specials.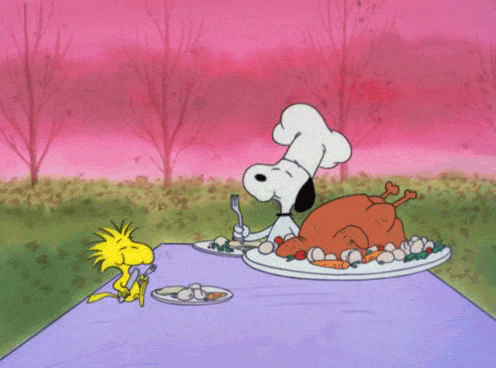 Even though Halloween and The Great Pumpkin have passed, November and December are definitely the height of the Charlie Brown season. Be sure to tune into ABC on November 23rd for A Charlie Brown Thanksgiving, and on December 1st for A Charlie Brown Christmas. Both specials will air at 8PM EST.
3. Get outside.
Enjoy those fall days when it warms up to 70 degrees. They'll be gone any minute. This is Pennsylvania, after all!
4. Take advantage of all the deals/fall specials around town.
Some upcoming events at Dickinson include nights at Panera and Chipotle, which are sponsored by CS3. Proceeds will go to Stop Hunger Now. Check out the details here and here!
5. Watch some football.
Whether you're a die-hard NFL fan or someone who just loves to go to the big game, catch up on some football during Thanksgiving break.
6. Go to the farmer's market.

One of the best things about living in Carlisle is having easy access to fresh produce just blocks away. Be sure to check out the weekly farmer's market before the temps start dropping.
7. Take a hike with some friends at Pole Steeple
There's nothing like the feeling of reaching the top and seeing that amazing view. Grab some friends and make it a Saturday afternoon activity!
8. Have Friendsgiving!
Take some time after exams and celebrate with the people you're thankful for.