5 Black Friday Tips for College Students
While we're all looking forward to Thanksgiving, we can't help but be excited for what comes immediately after Turkey Day… Black Friday! Each year, Black Friday gives us broke college students some hope with MEGA sales and prices you wouldn't be able to get on that new laptop or cute boots during the rest of the year. Check out HC's tips on how to make your Black Friday (and Cyber Monday) shopping sprees a success.
1. Make a plan.
Beat the crowds and map out where you plan to shop ahead of time.
2. Stay on budget.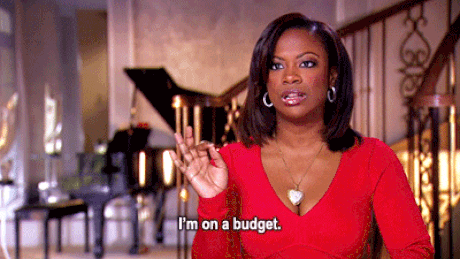 Even though Black Friday is a time for spending, don't forget to budget how much you're going to spend. You simply cannot afford to go overboard.
3. Bring your student ID.
One trick for saving money that people always seem to overlook at more places than just the movies is student discounts. Bring your college ID to receive additional student markdowns at stores like Forever 21, J. Crew, Topshop and Banana Republic!
4. If you need a new laptop or another big-ticket item, now is the time to get it.
Best Buy is a huge Black Friday destination. Check out their deals for college students here.
5. If going out in the rush of shoppers isn't your thing, check out Cyber Monday instead.
Happy shopping, collegiettes!