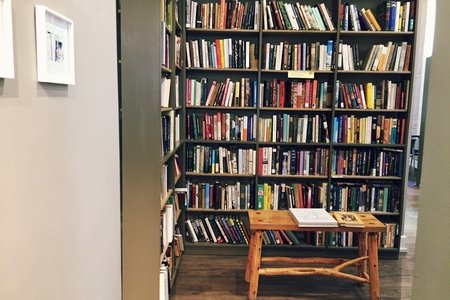 You Should Add These Classic Books To Your List
We are introduced to classic novels in school, primarily high school.  Where we learn about satire, the different genres of literature, the types of writing, and the secret behind the book.  Not many students like classic books and each school has a different reading list, I know this by attending eight different schools with different curriculums.  My love for classics books had come from high school and learning how there wasn't much freedom for people to speak out, so they did it through literature.  There are so many different types that I have created a list of some of my favorite classic novels from romance and drama to feminism.
1.

Fahrenheit 451 By: Ray Bradbury  

A dystopian novel by American writer Ray Bradbury, first published in 1953. Often regarded as one of his best works, the novel presents a future American society where books are outlawed and "firemen" burn any that are found.

2.

Animal Farm By: George Orwell  

An allegorical novella by George Orwell, first published in England on 17 August 1945. The book tells the story of a group of farm animals who rebel against their human farmer, hoping to create a society where the animals can be equal, free, and happy.

3.

Dracula By: Bram Stoker  

A young London solicitor (a lawyer) travels to Transylvania (modern-day Romania) to help a rich nobleman, Count Dracula, purchase an estate in England. Dracula is planning to immigrate to England, and wants Harker to help him hammer out all the legal details.

4.

The Scarlet Letter By: Nathaniel Hawthorne  

Adulteress Hester Prynne must wear a scarlet A to mark her shame. Her lover, Arthur Dimmesdale, remains unidentified and is wracked with guilt, while her husband, Roger Chillingworth, seeks revenge.

5.

A Tale of Two Cities By: Charles Dickens  

The novel tells the story of the French Doctor Manette, his 18-year-long imprisonment in the Bastille in Paris and his release to live in London with his daughter Lucie, whom he had never met. The story is set against the conditions that led up to the French Revolution and the Reign of Terror.

6.

The Secret Garden By: Frances Hodgson Burnett  

By Frances Hodgson Burnett. The Secret Garden (1909) is one of Frances Hodgson Burnett's most popular novels. The book tells the story of Mary Lennox, a spoiled, contrary, solitary child raised in India but sent to live in her uncle's manor in Yorkshire after her parents' death. She is left to herself by her uncle.

7.

Jane Eyre By: Charlotte Brontë  

The story of a young, orphaned girl (shockingly, she's named Jane Eyre) who lives with her aunt and cousins, the Reeds, at Gateshead Hall. Like all nineteenth-century orphans, her situation pretty much sucks. Mrs. Reed hates Jane and allows her son John to torment the girl.

8.

Of Mice and Men By: John Steinbeck  

A novella written by John Steinbeck. Published in 1937, it tells the story of George Milton and Lennie Small, two displaced migrant ranch workers, who move from place to place in California in search of new job opportunities during the Great Depression in the United States.
*Summaries are from Google.*