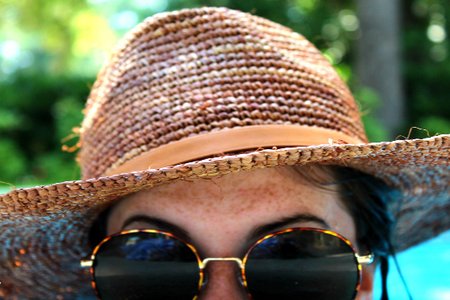 Kellyn Simpkin / Her Campus
Is Fancy Vlogs by Gabi The Holiday Queen of YouTube?
Gabi DeMartino is NOT a "one trick pony," she is in the running for becoming a queen of the holidays on YouTube.  Yes, we all know she loves drama, has an opposite twin sister, and has an eye for luxury.  From decorating her house for all seasons to creating her own names for her holiday episodes, she has to be the Holiday Queen.  There are other YouTubers that are known for one holiday such as Vlogmas, but they do not celebrate all holidays.  Gabi likes to post vlogs, challenges, and she creates her own show called "Blood Queens."  It is based off her favorite show, "Scream Queens," and is a seasonal show with new episodes during October and sometimes Christmas.  Her videos are based on trends, holidays, and whatever she wants to do.  She also decorated her LA apartment Cinderella themed, her house as a castaway cottage, and a room in her parents house in a similar theme.  She creates holiday names for her videos such as Gabmas (Christmas), The V Squad, and Gaboween (Halloween), she throws extravagant parties to celebrate holidays too.  She recently got two bunnies and she has her own business in her backyard, you can purchase vintage ideas from her online Antique Store.  If she hasn't earned the title from all of the above examples, some of her videos range from "24 hour Challenge in a Haunted House" to "Decorating my Huge Walk In Closet for Christmas."  Nobody is like Gabi DeMartino , do you think she is the Holiday Queen of YouTube?
Links to Fancy Vlogs by Gabi: https://www.youtube.com/channel/UCLGe0PxyRFWmXVGJKq_gGvw
Gabtoinette Antiques:
https://www.instagram.com/gabtoinetteantiques/