Merry Christmas! Okay, I'm kidding.  I know it's November 2nd, but we have to move fast here.  
I am definitely one of the people already listening to Christmas music and shopping, and I'm not ashamed of it. Growing up, Christmas was something I looked forward to year-round.  I love everything about it: the food, the music, the happiness, the snow, and the most important part… gift giving. 
So, I have taken it upon myself this year to create a series of gift guides.  It'll be fun for me to shop and, hopefully, fun for you to read.  I thought we would start off tame, with what's on my wishlist.  This is currently what is sitting on my Amazon wishlist and is definitely probably not realistic, but it might give you a few ideas.  
I am constantly cold.  I think it's an iron-deficient thing, but I am always in big sweaters and sweatpants.  If you don't know what Comfy's are, they're like Snuggies. I'm not really sure which brand came first, but they are amazing.  They are huge, oversized blankets mixed with a hoodie and lined with sherpa material.  While writing this I am realizing that I should also add a personal heater to this list.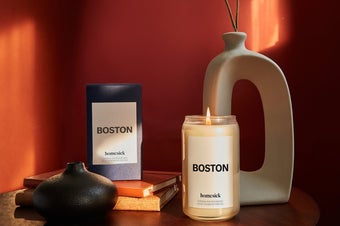 This one is self-explanatory.  I'm homesick.  I want to go home now (: Also, graduate school is next year and if that's not enough to make you miss your home, I don't know what is.  
If you know me, you know I love true crime.  It's my favorite TV/Movie genre, it's the only type of podcast I listen to, and with this game, I get to be a detective? I'm sold.  
This one is pretty self-explanatory, as well.  I love jewelry and can never have too many rings.  It's odd, though, a few years ago I was not a ring person at all, but now I love them and wear them every day.  
I'm a cheapskate when it comes to myself, especially makeup.  All of my makeup is from the drug store, with the exception of a few nicer palettes I've gotten the last few Christmases.  Highly recommend asking for something you know you'll use every day, but can't get yourself to buy.  
An Apple Watch 
As I said, this list is unrealistic.  This is probably not going to happen, but I would love an Apple Watch.  Just putting that out there into the universe.  
I hope this list gave you a few ideas of what to put on your wishlist, and I'll see you all next week with a gift guide!