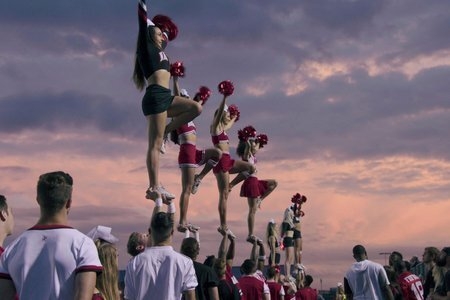 Lessons I've Learned From Netflix's Legendary Docuseries "Cheer"
Growing up I never did cheer. I was in high school before I even learned how to do a cartwheel. That could be part of the reason why when my friends started obessing over the Netflix docuseries Cheer, I rolled my eyes. I didn't really have much interest in watching some girls flip around and talk about how they cute they looked in their uniforms, but after watching the first episode, I was hooked! After the last week of binging I have slowly fallen in love with the Navarro cheer team and their story. Here are 5 lessons I've learned from the show!
1.

Your Past Does Not Define You

One of the aspects of the show that I was most surprised by was the past that most of the athletes had overcome. It showed me that no matter what adversity you face, you can rise up and beat it. 

Just becuase you are not connected by blood, doesn't mean you can't have a deep connection with someone. The relationships that were portrayed in this show blew me away! You never know when you are going to meet the people that are going to change your life. 

3.

Positivity Goes a Long Way

I can't write this article without writing about my favorite character: Jerry! His constant positvity and optimism (even when he didn't make mat) is totally inspiring! He makes me want to be a better person. 

4.

Everyone Has a Purpose

Everyone has a purpose, sometimes it justs hard to figure out what it is. In the last episode when I saw La' Darius working with those kids I relized that each of those teammates has a purpose beyond the mat, cheer was just helping them get there. 

As the last episode approched I couldn't help but be nervous along with them. Their hard work up until the last 30 minute practice was all totally worth it when they got to run into the ocean! This just shows that long hours, tears and hard work are ever for nothing. 
If you haven't watched Cheer yet, then I highly suggest clearing your schedule, because once you press play you aren't going to want to stop. The show does a great job highlighting these inspiring young athletes on their way to victory!