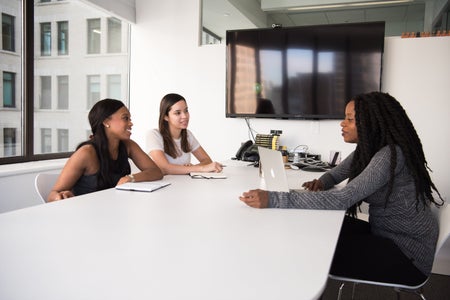 Continuing the Conversation
So as all of us are aware, Day of Dialogue happened and it was unproductive. As a student I imagine almost everyone is as frustrated as I am about this day. Honestly, words cannot express how frustrated I personally have been over this day. It was frustrating to witness and frustrating to participate in. In no way was this a discussion, but what we have to ask ourselves is what can we do as the student population in order to continue this "conversation." This article contains \ some constructive ideas and/or criticism in order to better your language or conversation in daily life. 
*Disclaimer: I am not a professional and these are only some suggestions.*
1.

Have those uncomfortable conversations with friends and family

What I mean by this is have conversations about diversity, equity and inclusion that make people uncomfortable. Honestly, be comfortable being uncomfortable. These types of conversations can help immensely with being more inclusive.

2.

Be mindful of your everyday language

What I mean by this is simply changing up your vocabulary a bit and being mindful of what you say when in public and behind closed doors. After all, practice makes perfect.

3.

Do research and learning about other cultures and lifestyles

Honestly, this is one of the ways that has helped me be more mindful and change my everyday language. This might not work for everyone but it is a practice I enjoy. I even take classes that might be outside of my comfort zone in an effort to learn more about different cultures and lifestyles and it ultimately helps my everyday life.
I hope this article deemed itself at least a little helpful. Again, I am not a professional and these are only mere suggestions. But my hope is that we as a society can continuously become more mindful in both our actions and words in order to better ourselves.