Bridget's Bachelor Brief: Week 7
Alert: This article contains spoilers from The Bachelor Season 23, Episode 7.
This week, on the most dramatic season of The Bachelor yet… (Sorry, I wanted to be Chris Harrison for a sec.) Anyway, this week, the pot was STIRRED. But first, we started off with a special visit from our favorite Hoosier Bachelor, Ben Higgins!! Ben encouraged Colton to trust his gut, which he has not really been doing lately since he's been listening to everyone else's opinions about the women before his own.
The crew headed back to Colton's hometown, Denver, Colorado, where Tayshia got the first one on one. Colton brought his adorable dog, and the two walked around town talking and giggling and ~falling in love~ and stuff. At dinner, Colton asked Tayshia to spill the tea and she served it BOILING. She told Colton that Caelynn and Cassie aren't there for the right reasons and that's who Katie was talking about last week when she dropped a bomb and left. Tayshia continues to say that Cassie and Caelynn talk about not getting engaged and instead going around from party to party after the show and potentially becoming the Bachelorette. WHAT? We know our girls Cassie and Caelynn didn't say this. Back at the hotel, Caelynn and Cassie talk about how they know Katie WASN'T talking about them LOL. The date ends with Tayshia getting the rose.
The next one on one was Caelynn's date of snowboarding and tears!! Colton confronts Caelynn about the rumors; she said it was completely fabricated and got MAD. At dinner, they cleared things up; Caelynn said she's 100% ready for marriage, kids…etc. The date ends with a classic Bachelor move, a private concert…with Brett Young! Caelynn gets a rose.
The last one on one of the week was Hannah B. Colton took her home to meet his parents, but turns out C-dawg wasn't feeling it; he said he's not in the same place as Hannah. At dinner, he sends her home…and she makes a dramatic exit, echoing the lines of her past 3 successors: "listen to the women here." WTF?!
The group date includes Cassie, Hannah G., Heather and Kirpa and a train ride through trees. So romantic?!! First, Heather talks to Colton and expresses that she doesn't feel ready to go any further with Colton. I mean, ya girl did just have her first kiss; I think we need to kiss a couple more lips before we marry them. Heather decides to go home and dramatically leaves on the train.
Then, Colton pulls each girl aside to get their input on all the drama that's been happening (not a good idea).
When Colton tells Cassie his concerns about her (based on what Tayshia has said), she immediately gets upset and doesn't know why someone would make up this LIE.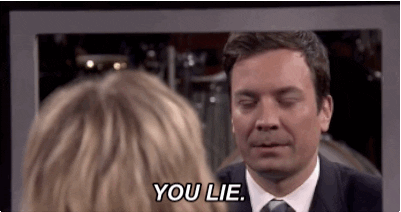 Kirpa, who has been sliding through with zero air time, decides it's her time to shine!!! She says that if Colton asks, she will spill the tea. But, she brings it up with no prompt from Colton and says that, based on Katie's comments, Caelynn and Cassie are fake a** hoes. GASP.
Colton is so confused.
At the group date dinner, the first rose goes to Hannah G. He's pretty confident about that relationship *cut back to spa day makeout session*
Before Colton hands out the last rose of the week, Caelynn comes by to talk to Colton. She rolls through, ignoring both Cassie and Kirpa, and rolls out the same way. We can assume she told him to give the rose to Cassie...which he did. Did this talk have anything to do with that? Probs not, but good work not letting girls tear down girls, Caelynn.
Kirpa gets sent home.
And here we go—hometowns!!! Can't wait to see how crazy Hannah, Caelynn, Cassie, and Tayshia's families are. See ya next week! And if Colton doesn't jump that fence, I WILL!!!