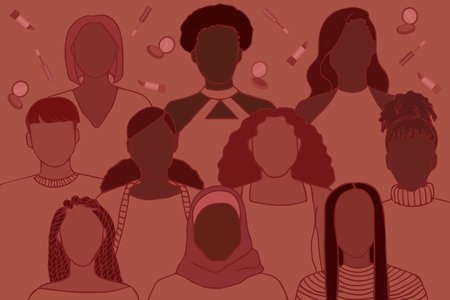 Adebusola Abujade / Her Campus Media
Understanding Modern Law and Modern Womanhood: Grutter v. Bollinger
Case Facts
Grutter was a successful business owner when she decided to apply in 1997 to the University of Michigan Law School. She was initially put on a waitlist and ultimately denied admission, in spite of her 3.8 GPA and 89th percentile LSAT score. Grutter filed a suit, claiming that the university's denial of her application was a result of racial discrimination; Grutter was a white woman. Grutter stated that the race factor in Michigan's admission process gave minority applicants an unfair advantage over white applicants, therefore violating the Fourteenth Amendment's Equal Protection Clause. The University of Michigan argued that upholding diversity was an essential experience for all students.
Outcome
The Supreme Court decision was 5 to 4. The lower court found the use of race in the admission process to be unlawful and in violation of the Fourteenth Amendment.
Why this is relevant to women today
By having a diverse classroom, educational institutions can help deconstruct the negative stigma of racial stereotypes by exposing students to different perspectives. The objective for The University of Michigan was to promote diversity and inclusion within the legal field.
The role of gender is also important to consider. Historically, women in the United States have, and continue to be, systemically discriminated upon, and are considered inferior to their male counterparts. Patriarchal societal norms impacted our legal system in the early 2000s, and this continues today. Women were considered to be nurturing caregivers for their husbands and children.
Additionally important to consider is how different women had different opportunities and experiences, despite all identifying as the same gender. Women of color do not experience the freedom or the economic resources that Caucasian women do. Race and ethnic origin plays a huge factor.
Although the percentage rate of practicing female attorneys is low in comparison to their male counterparts, and the numbers stand lower for women of color, there is hope for a promising future. Today, more and more women apply to law school with the hope of becoming an attorney.
In 2018, the American Bar Association reported that for the third year in a row, women once again outnumbered men in law school classrooms across the country
In 2019, the University of Alabama reported that women made up the majority of The University of Alabama School of Law's incoming class for the first time in the school's history. The school accepted 137 from nearly 1,500 students who applied. Of those accepted, 53 percent are women.
Latina women comprise less than 2 percent of all legal professionals, but nonprofit organizations such as The Latina Circle are working hard to help close that gap.
I am optimistic about the future for women in the legal field.