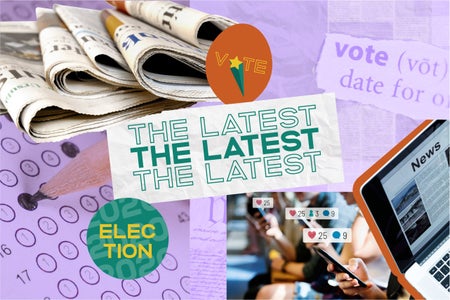 Recap of Justice and Voting Advocacy from "Zuko Tuesday: Tales of Voting"
Hello! Alex here. I guess some of you may already know me for having a love and passion for Star Wars, Marvel, and other things in between. If not, welcome, and it is an honor to write to you wonderful readers and fellow Her Campus writers today from around the world. 
This time around, Avatar The Last Airbender will be the piece de resistance of this article; specifically, Zuko Tuesday: Tales of Voting. Hosted by not only the voice of the Fire Nation Prince (later Fire Lord himself) but also his grandson, General Iroh II, played by Dante Basco in the sequel, Legend of Korra. The main topic of the event was voting.
This event streamed on the 2020 Project Youtube Channel on Tuesday, September 22nd. Rest assured, it can be watched to your heart's content on the stated Youtube channel. It can be one of many great resources for encouraging your peers, especially Avatar and Legend of Korra fans to vote and speak out against injustice.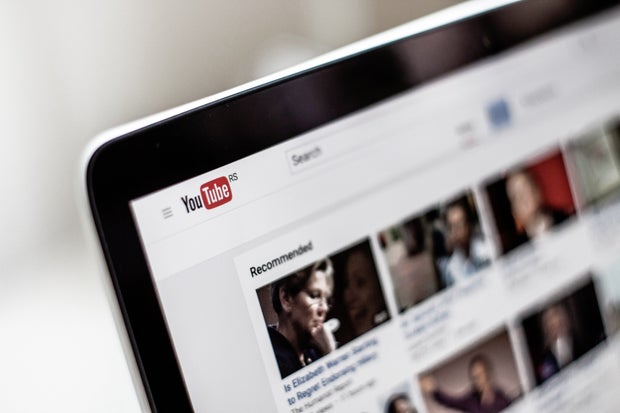 Unsplash/ NorWood Themes
Without further ado, here are some of the highlights and takeaways from Zuko Tuesday. Feel free to use this event to create some dialogue about the importance of voting and being counted and registered for the 2020 census, another important part of making your vote count, along with your voice being heard.
For the start of the event, Dante Basco introduces himself as the voice of Zuko from Avatar The Last Airbender, as well as Rufio, leader of The Lost Boys from the classic film, Hook. He made the event a welcoming space by keeping things non-partisan and let the attendees know that he will help them with the voter registration process if they need. He also announced other featured artists and musicians such as rapper, Ruby Ibarra, and Supernatural actor, Osric Chau. 
After the opening remarks, he led an engaging conversation with Youtube content creator, Phillip Wang of Wong Fu Productions. They both talked about how, especially as Asian-Americans, that this generation will have to unlearn things for the better for change to be made. He said our communities are usually told to be quiet and take what is given to us and that nothing can be changed.
However, Wang said it's important to unlearn those things in voting and politics, no matter how late in life it is. Asian Americans and Pacific Islanders are the least likely to vote despite being the fastest-growing demographics, which is also something that needs to change. It is important to remember that there is always strength in numbers, and we can work together to fight for change.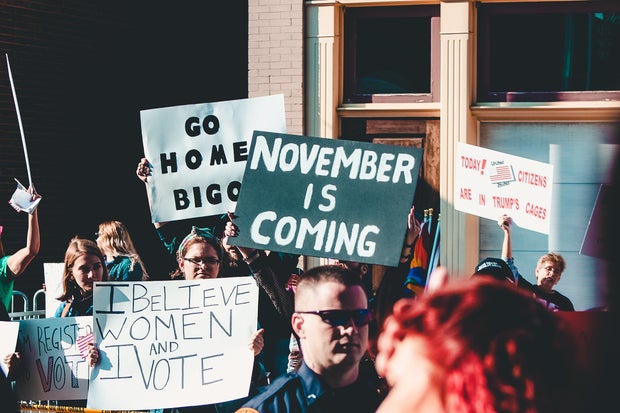 Photo by Rosemary Ketchum from Pexels He mentioned that it is now up to this generation to be heard through voting and other outlets to help elect more quality leaders in office, including those of Asian and Pacific Island descent. Wang also said Asian American and Pacific Island youth are one of many groups that can sway things and fight against racism, among other issues. One of the ways Wang and Basco say we can fight for progress, justice, and freedom are by having conversations with parents, relatives, and peers.
These conversations may be difficult, especially with those who don't even care to be conscious about the state of things. Your friends, and allies like myself at Her Campus DePaul, support you, salute your bravery, and are here for you in taking steps towards change.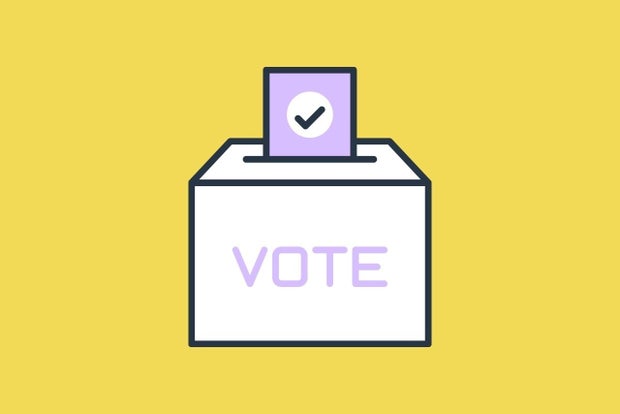 Original Illustration Created in Canva for Her Campus Media
For a pleasant and nostalgic surprise, some other members of team Avatar called in to impart their wisdom. Up first was Uncle Iroh who said the election this year is the most important in our lifetime. He also let us know that it is time to look inward, and ask ourselves — Who are we? What do we want? What kind of a society do we want to live in?
Up next was Toph. She addresses the viewers with the iconic nickname first addressed to Avatar Aang himself — Twinkle Toes. She lets us know that we are, and ought to be standing our ground against this pandemic. We have a responsibility to do the same at our local voting polls this year. 
To end on a more humorous note, Sokka asked viewers to promise him they will vote this November and in return, he promises to give up meat and sarcasm. 
Uncle Iroh, Toph, and Sokka were all voiced by these talented artists: Greg Baldwin, Micheala Murphy, and Jack DeSena. Much like having those awkward conversations with your relatives and peers, (countering Sokka a bit here) it's healthy to have both your meat and veggies. Similarly, it's healthy to be serious and sarcastic at the right times and places throughout your lives for an optimal civic engagement journey.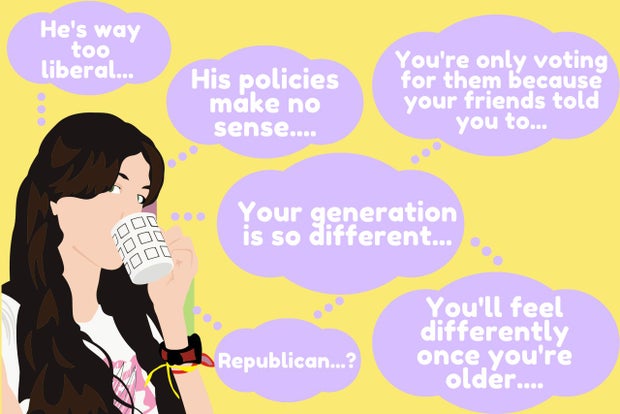 Tea making and drinking are also helpful in living a good and civically engaged life, as Uncle Iroh and I couldn't encourage enough. 
The next guest to impart more wisdom was Phillipa Soo, who you all may know as Eliza Schuyler-Hamilton in the hit Broadway musical, Hamilton. Soo stresses it is important to be a proud voter because voting is essential to sustaining democracy. So many people have laid down their lives, fought for, and survived for our right to vote.
As Asian Americans and allies for our underprivileged peers, there is so much power in voting because it can make a difference. It's also important to take care of yourself if you are going out on November 3rd by making sure that you are wearing your mask, feeding yourself well, and staying hydrated.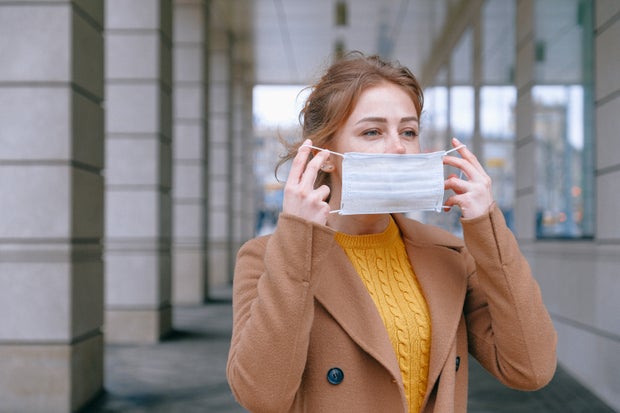 Photo by Anna Shvets from Pexels
Illinois Senator and war veteran Tammy Duckworth also presented, providing viewers with essential insight. Senator Duckworth has many great experiences under her belt, from earning a Purple Heart to serving two terms in the Illinois House of Representatives before becoming a Senator. 
Basco kicks off his interview with Duckworth on a lighter note by talking briefly about how distanced learning, especially with young children, are significant school and life adjustments, as well as the experiences living through a pandemic. 
Basco and Duckworth say that younger, newer, and returning voters, can influence the next generation of voters through the way we talk, live our lives engaging in politics, civic duties, and advocacy for one another. Duckworth also shows that mailing in your vote with an absentee ballot is just as effective as physically being at a local poll center.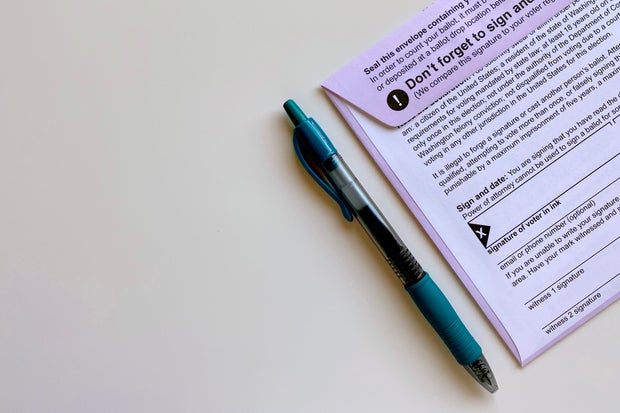 Photo by Tiffany Tertipes on Unsplash A couple of other big highlights included rapper and spoken word artist, Ruby Ibarra, performing a song titled Someday. Singer and Youtuber, AJ Rafel, was another panelist among other AAPI musicians.
In this panel, Rafael tells viewers that music is inherently political because it can be a form of protest and a platform for the status quo to change. Lastly, he mentions that the fight for more music and art classes is all the more reason to vote this year.
The night ended with a lighthearted and friendly trivia game called Ember Island with Supernatural actor, Osric Chau, leading the game along with Basco. It was a real treat for Avatar The Last Airbender fans to test their knowledge of the show. The quiz was also an opportunity to learn more about politics and the history surrounding it.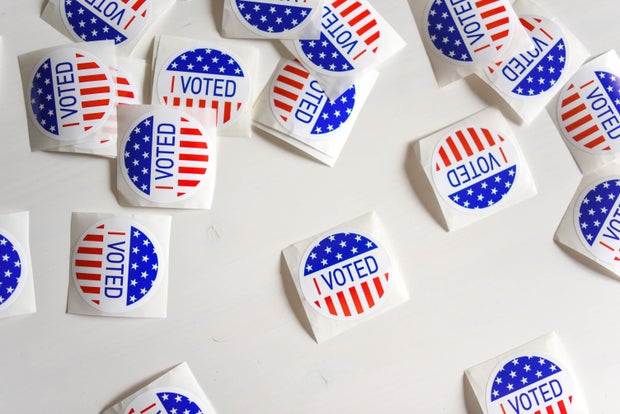 Unsplash It was an overall great event and a night full of inspiration to vote. Be sure to vote, wear a mask, practice social distancing, and stay safe and healthy always friends.
We'll be providing resources to help you vote and anything else to help spark change. We are also here as resources to help you live well and safely through the pandemic. Wishing you all the best!