Opening Remarks 
   First things first, to any new Her Campus DePaul readers, hi there, my name is Alex. As mentioned in my Her Campus biography, I am a senior undergraduate double-major in journalism and sports communication. Today, as a new neighbor that is pleased to make your acquaintance, I will be talking about a part of a unique facet of majoring in Sports Communication. That unique facet is an elective class that I highly recommend taking called Management 341, or Behind The Scenes With Chicago Sports. Before you start to anxiously wonder, it is more than okay to not be an athlete or a die-hard sports fan to take this class. As long as you are a communication, management, business major, or majoring in anything else looking for a short change of scenery in your studies, and you are looking to build and expand your professional network, I highly encourage you to enroll. In fact, as a precautionary warning, if you were to apply for any role in the sports industry, as it will be told in any of your sports communication and management classes, please do not say you are a big fan of the team that you are working for; that will not in any way secure your position of hiring. Furthermore, do not go into a really big amount of detail of your athletic achievements if you were an athlete prior to taking this class, but rather, use your achievements sparingly as thinking and/or talking points to highlight transferable skills you've learned over your athletic journey in your resume and interview. The sole prerequisites you will have to meet prior to taking this class are; you have to be in your junior year of college, and have completed at least 88 credit hours prior to signing up, and enrolling in this class. Before I get to the important internship and career advice that has been given to me by some great and impressive voices in the sports business industry that are tools to keep in a personal career toolbox, and important reasons to take the class, I will be highlighting some of the key points of what to expect for the class from the course syllabus.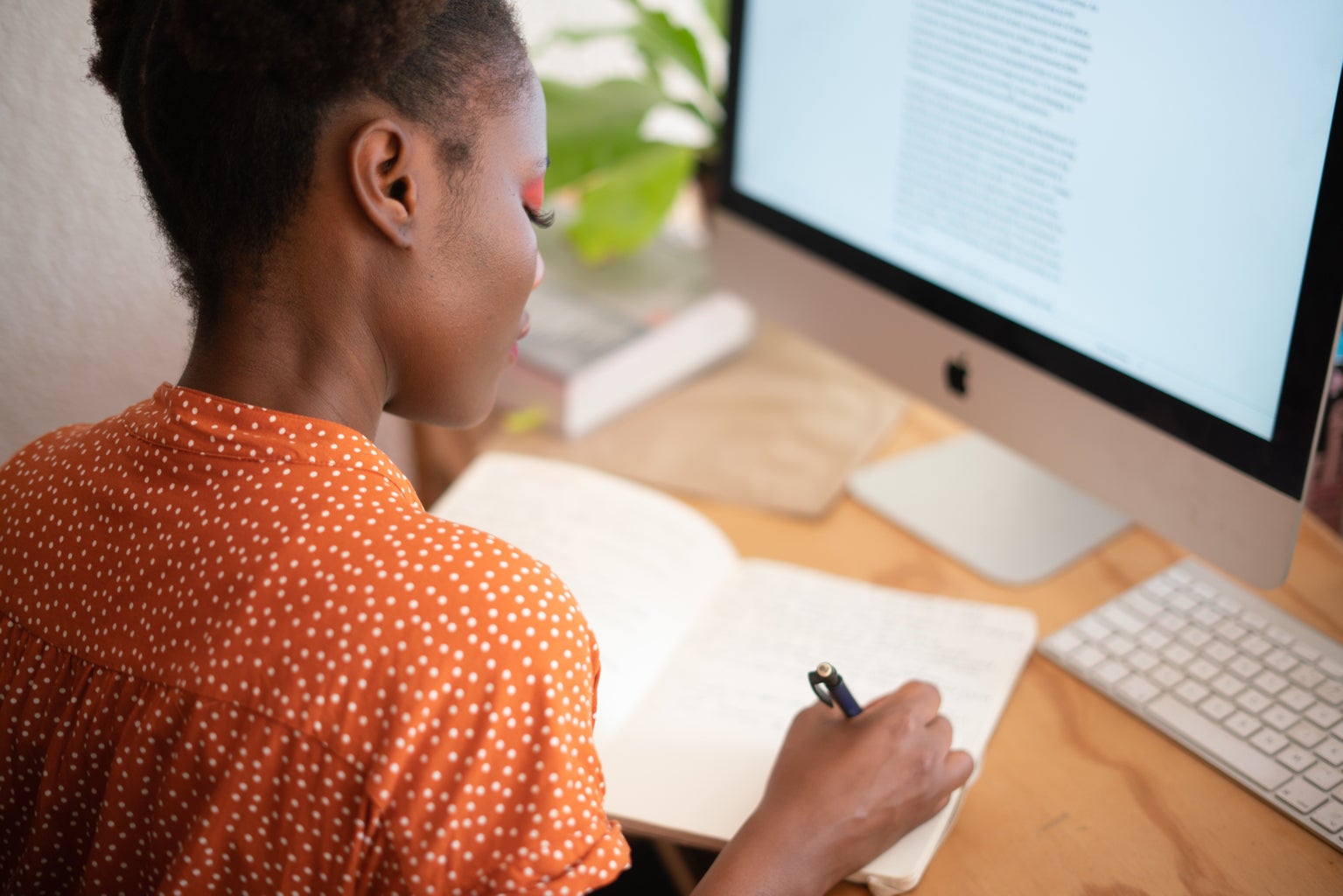 Behind The Scenes With Chicago Sports is taught for two weeks in December by Professor Andy Clark. Professionalism is a constant must-practice behavior for this class. These are a few important ways you can practice that professionalism in the class, and beyond in your future internship and job; punctuality, or attending each session on time, taking notes, displaying positive body language, asking questions, and engaging with the speakers constantly. Dressing up in business casual style, I.E. in blazers, button-ups, or your favorite business casual dress is also important as this additional behavior will help you do the same for your future internships and jobs. You also will be expected to send a few LinkedIn Messages, and/or personal emails to any assigned speakers in the class as those can be important tools to help build and expand your professional network, and following up is another important way to practice your burgeoning professionalism. Creating social media posts about your takeaways from any of the daily sessions held is another way to help you not only pass the class but share what you have learned from meeting with various Sports Business Leaders from Chicago and other parts of the country with others. The easiest way that I highly recommend doing this is through constant Twitter threads. This class will also be incorporating bits and pieces of other majors such as business, management, marketing, and public relations. Now, we are on to learning from a few great voices who have spoken in the class, and the tools that I will be sharing with you all to put into your own internship and career preparation toolbox. 
Foreword as retold from DePaul Blue Demons Women's Basketball Head Coach Doug Bruno and DePaul University Athletic Director DeWayne Peevy 
   The words "dream big, do big" were first coined by John Calipari, head coach of the University of Kentucky Wildcats Men's Basketball Team. You're probably wondering "what the heck is this quote from another basketball coach doing here?" Well, with a new athletic director from the University of Kentucky who happens to be DeWayne Peevy, is now putting Coach Calipari's quote into practice along with Coach Bruno, as Coach Calipari and his team are also practicing in Kentucky. An important tool to keep in your internship and career toolbox is when people hear that you are a DePaul student and graduate, it has to always be a result of a positive experience in the creation and advocacy of a diverse environment. One of those ways to get that tool sharpened is to learn from others, help build future leaders, and promote intentional leadership in your everyday life. Her Campus DePaul can be an excellent place to start, and to continually do so, in your articles. Another important tool to keep in your toolbox is to serve others in as many ways as possible. Be sure to always ask yourself these two big questions in your academic, personal, and professional life as Coach Bruno would always enforce in the Blue Demon Locker Room, and as always implied in the DePaul community; "Am I a great teammate and/or student that is unselfish, working to be the best version of me?", and "Am I willing to work hard and intentionally?" Most importantly, it is important to apply these six steps to success in your life as a DePaul student from the moment you turn on your Zoom camera and/or step into the classroom, to graduation and as an alumnus; make the decision, dream the vision, set up the goal, write down the goal, put in mental discipline, and put in the work towards the goal." Lastly, as told by Coach Bruno, wake up with a smile on your face knowing that you are beautiful inside and out, and grateful for another day. 
 DeWayne Peevy and Doug Bruno Contact Information 
Now on to my top 5+ women that I recommend coming to for internship and career advice in the future. 
Erica Bauer and Adrienne Schreznel-Curry, directors of the Chicago Bulls Community Relations 
    These are two great women who are featured in my letter to you all because of their speaking style and their unique career paths to being leaders of the Chicago Bulls' community engagement. Hearing Adrienne speak about her journey to medical school, and even having residency as a podiatrist for a brief amount of time after graduating from Syracuse, was a little surprising, but also expected and it was relatable to hear that she did not like her career field, and how she would want to impact and help larger groups instead. She then went on to work in the CPS system and After School Matters leading up to her position with the Chicago Bulls. As for Erica, she has definitely lit up the room introducing herself with humor jokingly saying that she worked for NASA. It is equally interesting to hear that she has also worked in the CPS system. It was also fascinating to hear about how she moved around a lot growing up influencing how she goes about problem-solving, and working through challenges in different settings. The two biggest questions that you ought to have in your personal career toolbox that she gave to me, that I will now give to you are "How do I work to create access to resources for underserved communities?", and "What does it look to look like to utilize a large platform to make lasting change?" It is also impactful to hear that they are not only focusing on and creating programming for education, health and wellness, and first responders and veterans but for violence prevention as well. It is also really impactful to hear how they are authentically centering their work around COVID-19 aid, and social justice in honoring George Floyd, and advocating that Black lives, like Floyd's, always matter. Hearing about, and having a conversation with Erica and Adrienne covering so much ground on community engagement and activism is important and inspires you to hopefully incorporate such important behavior in your own future, and that you'll be sure your future organization is serving the community for the better. I also hope you all will be holding uncomfortable conversations like these two about injustice as needed, whether it is implicitly through your future communication or business position in a larger platform like the Chicago Bulls, or explicitly, but respectfully, if a colleague is acting in a way that promotes injustice, hate, and unchecked privilege. Most importantly, empathy and sensitivity go a long way in a position like Bauer's and Curry's to ensure that the community is well-educated and served at the end of the day. 
Erica Bauer and Adrienne Schreznel-Curry Contact Information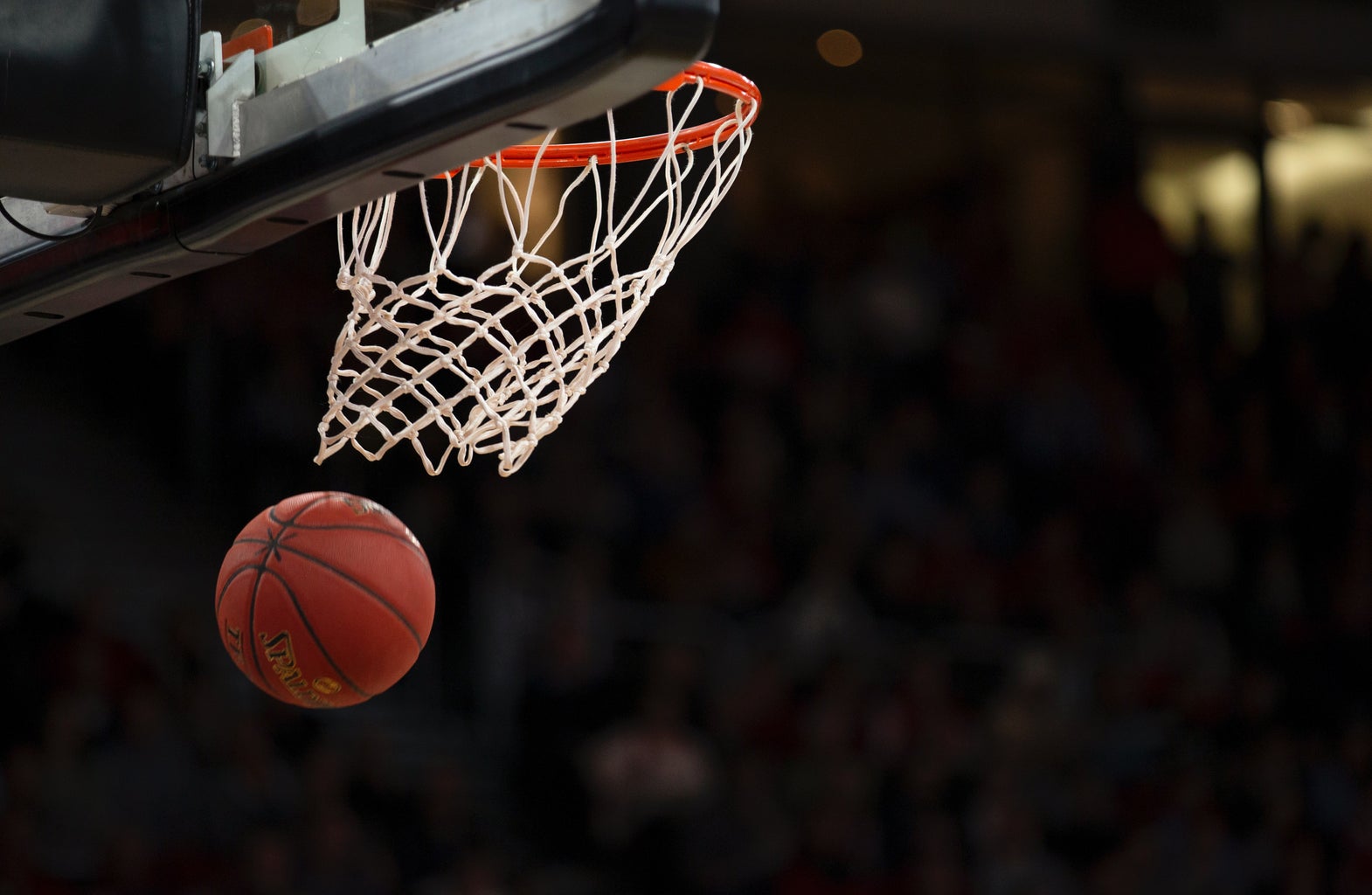 Kristen Rogers: Chicago Bears and Kyleen Howe:  Chicago Blackhawks, directors of Human Resources, and bonus advice from DePaul University Alum and Chicago Bears Partnership Activation Specialist Rachel Chessky 
    These two are being highlighted in my letter to you all because of their collective practical insights from their positions with the Bears and Blackhawks. One of the first insights and takeaways from hearing them speak in Management 341 that I highly recommend that you all use in your own lives, is to be more active and present in any internships, entry-level positions in other sports teams, media companies, or a combination of them. Kyleen is definitely reassuring and will ease even your slightest anxieties about internship searching, saying that there are full-time internships that can help students who have graduated and can be stepping stones into full-time jobs and roles. From hearing Kristin speak, and if you were to communicate with her, she will certainly tell you that there are so many roles and programs beyond ticket sales to see what one likes and dislikes for their future full-time/part-time roles and jobs. If you are looking for a job with communication, journalism, or a related degree as a baseline, I encourage you to keep your interest high in interning in any position such as media and human relations with any team like the Chicago Bears and Blackhawks after graduating from DePaul. After hearing these women speak, I also recommend discussing any important attributes in your resume such as how detail-oriented you are to know things such as the NHL or NFL season schedule for any team so that there can be more than enough material to communicate with your colleagues on. Another important thing to learn and keep in your personal career toolbox is to be more conscious and aware of what you put on social media by asking yourself "what will my mom think when I post this?" This question will help you accordingly adjust on how you are to be reflected in your personal and professional conduct, make sure it will not only represent you and the people of your organization well, but it will be a platform to help, educate, and serve others. I will also tell you from hearing these women speak, it is important to be really patient in coming up with three reasons that are a condensed version of your resume to get hired for any other team, which goes back to the essential point of not saying you're a fan for a team that you want to be hired for. Communicate with different attributes and skills you have to offer on your resume instead. Another thing that you have to be patient for is any available position posting and hiring emails from any other sports teams and/or organizations you apply for any position with. Most importantly, the biggest question that you ought to ask yourself before being a potential candidate for hire is "what do I contribute that is unique and different?" To close the Chicago Bears section of this letter, I will also be passing on excellent advice that I have learned from a DePaul University alum from the class of 2016,  Rachel Chessky, who is a partnership activation specialist for the Chicago Bears. Take one step at a time when you're in the process of preparing for any position you apply for. As the sports industry is very connection heavy, take on any volunteer positions such as administering and collecting data from game day surveys for any Chicago sports team's home game days. That will help put your foot in the door for an opportunity to talk with anyone in any team's department, and much like she has told me, be patient for any connection and/or opportunity that comes your way. 
Kristin Rogers, Kyleen Howe, and Rachel Chessky Contact Info 
Molly Coyle, Senior Communications Analyst at Gatorade 
    Molly is being highlighted because of her candidness about how it can be difficult to be a woman in sports at times, but it is certainly not impossible with help and hard work. The key saying "when one door closes, another one opens" describes her transition from the shoe company Converse to the sports drink company Gatorade. When, and if you are to be contributing to media and content creation in any way like Molly, it is good to tug at the heartstrings of your audience. How does that happen? By listening to any athlete, and/or other people you are working with, and thoroughly paying attention to the kind of audience you are creating for.  Two examples of this are; former New York Yankee baseball player Derek Jeter being among the masses in New York for a short film, and the late Kobe Bryant creating "Dear Basketball." Kobe and Molly have shown that if you stick to what you believe in, there is bound to be growth and other great fruits of labor to be enjoyed. More key advice from her that I will be passing on to you is that it is important and imperative to speak your mind respectfully and professionally, and share your experiences to give and receive more empathy. Always look for, and listen to, silver linings. Appreciate, and have other leaders in your life, appreciate young opinions and diverse voices. To get your creative juices flowing, always listen to other seasoned veteran creatives and take their help as needed. Things can come together better when people work together and cohesively. Don't forget to savor moments like taking selfies with Luke Skywalker, or Mark Hamill if you are as fortunate as Molly to do so. Always stand up for what you believe is right. The most memorable moments are when you stick with your gut and stand up for your beliefs. Lastly, determine if your passion is different. That is something important to ask yourself, along with determining what you can control. Have those uncomfortable moments to check in with, and ask yourself, what makes you happy and who are you most happy to work with? Those are other important tools I have obtained from Molly, and recommend equipping your career personal career toolbox with, and making your academic, personal, and future professional life more fulfilling and purposeful.
Molly Coyle Contact Information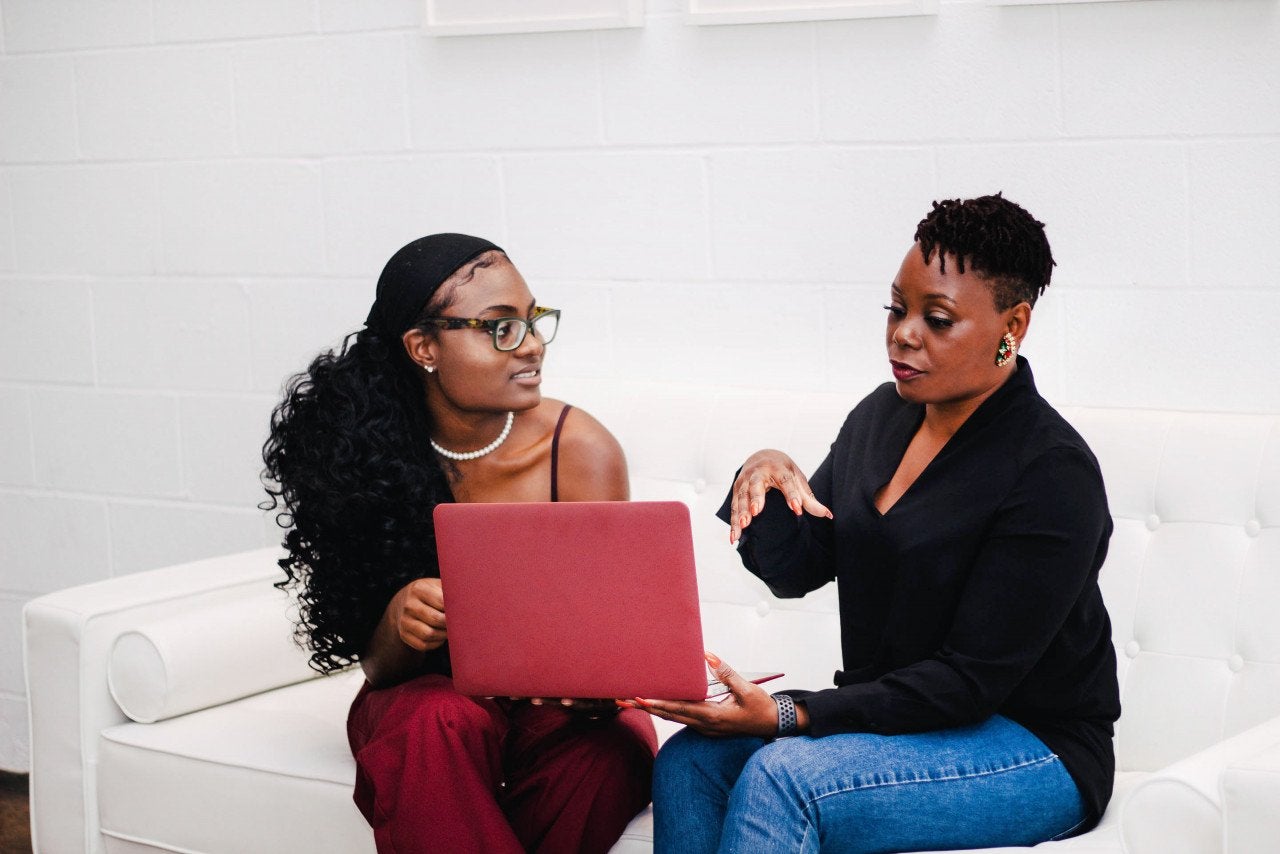 Closing Remarks 
       Taking Management 341, or Behind The Scenes with Chicago Sports is one of the most equally educational and gratifying experiences you'll ever have at DePaul. You are going to love and appreciate how this class has great professional and real-life focus, preparing for life after DePaul. This class will help you express yourself in an equally passionate, and professional way, should you choose to have any career in the sports industry. This class is also a great example of academic, and professional exploration looking into the typical day of a wide variety of leaders from head coaches to chief operating officers of any sports team.
      One of the most appreciative and impactful experiences that you will have are metaphorical "hands-on" experiences, virtually looking inside places such as Wrigley Field for the Chicago Cubs, Halas Hall for the Chicago Bears, the United Center for the Chicago Bulls and Blackhawks, and the McGrath-Phillips Arena for our own Blue Demons. It will also be refreshing to hear about skills that can be applied in any area from traditional journalism to public relations, and within, or outside the realm of sports. At the end of the day, and after learning so much from this class going forward, you will learn to get more out of your comfort zone, find connections in challenging times, and strive for effort and growth over perfection and excellence. 
   Lastly, please do not hesitate to reach out to any of your fellow Her Campus DePaul writers on our Slack channel, other social media platforms, to me on Twitter at @AcainAlex, or send me an email at [email protected] if you have any additional questions, need any personalized advice, or someone to check in with and talk to about anything and everything. I am here for you, and so are your friends at Her Campus DePaul. I will also put my personal Linktree here if you need any additional ways to contact me: https://linktr.ee/_lexiacain18 . For additional academic questions and concerns, please do not hesitate to reach out to; Professor Andy Clark at [email protected] , the Driehaus College of Business, The College of  Communication, your academic advisors, and your professors. Your friends and I at Her Campus DePaul are always wishing you the best in your personal, academic, and professional growth and life.