For almost three years, Harvey Weinstein has been in the headlines regarding the sexual assault and harassment allegations against him. The allegations have finally come to a head as Weinstein has been sentenced to 23 years in prison.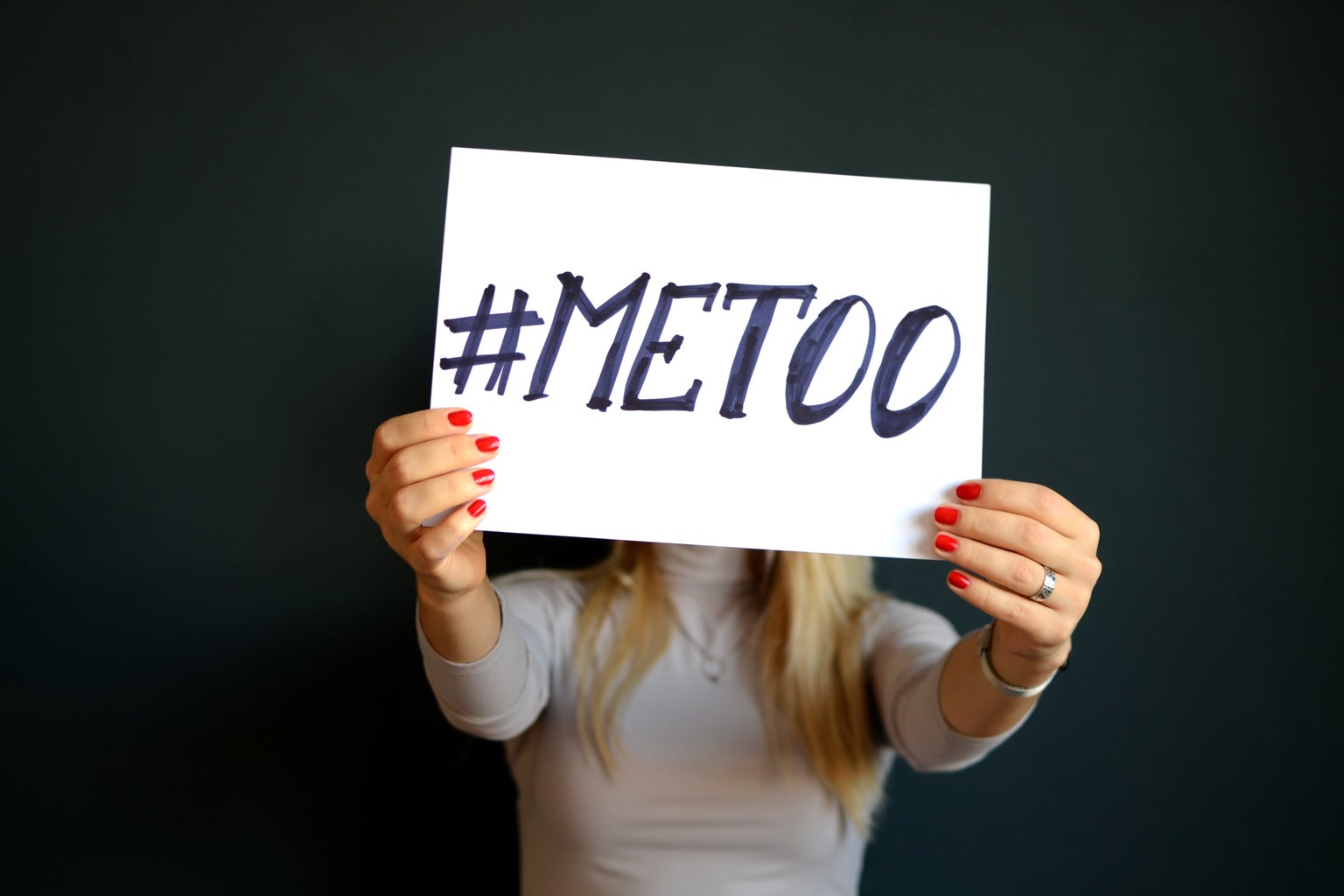 How Did This Start?
October 5, 2017 was the beginning of the end for Weinstein when an article for the New York Times was published. The article went into detail about the experiences of two women, Ashley Judd and Emily Nestor. An investigation by The New York Times found several accusations against the Hollywood producer that spanned over 30 years. During that time, Weinstein had reached eight settlements with some of the accusers. Three days later, on October 8th, Weinstein was officially fired from the board of his own company.
The Oncoming Wave of Victims Coming Forward
Over the next few days following the Times article and his firing, many more victims came forward with their accusations against Weinstein. The Yorker ran a story in which Ronan Farrow, the journalist behind the story, revealed that 13 women had come to him stating that Weinstein sexually harassed or assaulted them. During the 10-month investigation, three women – including actress Asia Argento and former aspiring actress Lucia Stoller – stated that Weinstein had raped them, and four others stated they had experienced unwanted touching that could be classified as assault. 
There was even an audio recording where Weinstein admitted to groping Ambra Battilana Gutierrez, a Filipina-Italian model. Another four women cited experiences where Weinstein exposed himself or masturbated in front of them. Accusers of Weinstein also include Mira Sorvino, who starred in many of Weinstein's films, along with A-listers Gwyneth Paltrow, Angelina Jolie and Cara Delevingne.
A Messier Mess
The public and Hollywood would soon spend weeks sifting through the various accusations and reactions to Weinstein's harsh fall from grace. As more and more continued to come forward with their allegations against Weinstein, many other aspects of Weinstein's life were falling apart. The Academy, the organization behind the Oscars, voted to expel Weinstein. 
Kate Winslet reveals that she deliberately didn't thank Weinstein when she won her Oscar for The Reader in 2009, which was distributed by the Weinstein Company.
Woody Allen added fuel to the controversy when he stated that he was "sad" for Harvey Weinstein. He clarified his statements, saying that Weinstein is a "sad, sick man." Allen faced his own controversy in regards to his relationship with his adoptive daughter.
Channing Tatum stopped the development of a film about child sexual abuse that he had been making with Weinstein's company. In a Facebook post, Tatum stated in part, "While we no longer develop or anything else that is property of TWC [The Weinstein Company], we are reminded of its powerful message of healing in the wake of tragedy…the truth is our – let's finish what our incredible colleagues started and eliminated abuse from our creative culture once and for all." 
The same day that Tatum posted his message to Facebook was the same day that Harvard University stripped Weinstein of the Du Bois medal he received in 2014. The Executive Committee of the Hutchins Center for African and African American Research is a group of five professors that voted unanimously to award Weinstein with the medal. In another unanimous vote, they voted to take away the award they had given to the producer three years prior.
Tatum wasn't the only one to speak out on the controversy. Quentin Tarantino, a famous film director, admitted to knowing about Weinstein's alleged misconduct towards women. He went on to say, "I knew enough to do more than I did."
The remaining months of 2017 proved to continuously get more complicated as many more victims speak out on their experiences. Many A-listers gave their opinions and viewpoints on the controversy.
New Year, New Lawsuits
On February 11, 2018, New York state prosecutors file a lawsuit, alleging that The Weinstein Company had failed to protect employees and staff from Weinstein. The lawsuits accuse Weinstein of abusing female employee and threatening to kill staff members. 
The lawsuit not only goes after the production company but Weinstein himself and his brother Rober, who co-founded the studio. The lawsuit alleged that senior executives, including Robert Weinstein, failed to prevent mistreatment of staff despite being presented with evidence.
The lawsuit had followed a four-month investigation and cites several examples of alleged misconduct by Weinstein, including demanding sexual favors in return for career promotion at the studio and employing "wing women" to "accompany [Mr Weinstein to events and facilitate [his] sexual conquests."
Ashley Judd, an actress that came out with an accusation against Weinstein, sued him for damaging her career after she rejected his sexual advances. It turns out that Peter Jackson, director of Lord of the Rings, admitted that he was considering Judd for a lead role in the film but she was blacklisted. He said that Weinstein warned him that Judd was "nightmare" to work with.
April Showers Bring May Prosecutions
Weinstein officially turned himself in on May 25, 2018, as he was charged with rape and other counts of sexual abuse by two women. The next day, he was released on a $1 million bail, agreeing to wear a GPS tracker and surrender his passport. 
A few days later, a grand jury in New York indicted Weinstein on the charges of rape and a criminal sexual act. The offenses related to an alleged attack in 2013 and another woman in 2004. He also faced investigations in Los Angeles, London, and the U.S. federal government.
The following week, Weinstein plead not guilty to the rape and sexual assault charges. VIa his lawyer, Benjamin Brafman, Weinstein proclaims his innocence by stating he's never had non-consensual sex with anyone. He also plead not guilty in a third sexual assault case where charges included two counts of predatory sexual assault. 
A few weeks go by and Weinstein begins August of 2018 by attempting to get the criminal case thrown out of court. Weinstein's lawyers explained that "there had been a series of failings" in the case. Their proof included emails written by the anonymous accuser, who sent "warm, complimentary and solicitous messages to Mr. Weinstein immediately following the now claimed event and over the next four-year period." In October, a New York judge dismissed one of the six sexual assault charges after actress Lucia Evans had given two different versions of the alleged sexual assault.
Ringing in Another New Year
At the start of 2019, Ashley Judd's case was dismissed by a Los Angeles federal court. The judge ruled that the allegations did not fall "within the scope of the statute she sued under." Her defamation claims would still be heard, though.
Four-and-a-half months later, Weinstein reached a tentative deal with the women who accused of sexual misconduct. The settlement sum added up to $44 million, which would be divided among accusers, their attorneys, and attorneys for some of the defendants. The first $30 million would be split among accusers and their lawyers as well as former Weinstein Company employers and creditors. The other $14 million would be for the legal fees of Weinstein's associates – including former board members of his production company who were listed as defendants in the lawsuits.
The goal was to "reach a global settlement of all civil suits filed against Mr. Weinstein in the U.S., UK, and Canada." 
There was drama surrounding this settlement as some of the plaintiffs were not satisfied. Attorneys Douglas Wigdor and Kevin Mintzer called out the settlement as a way to give millions to the board members of the Weinstein Company and claiming it would allow both Harvey and Bob Weinstein to avoid accountability.
The attorneys went on to say, "Contrary to false media reports, there is no deal to resolve all of the Harvey Weinstein rape and sexual assault cases…Our client has steadfastly rejected the proposed deal."
Aaron Filler, another attorney involved with the settlement case, said that Wigdor and Mintzer pulling their client out of the deal could deprive other victims of compensation. Wigdor specifically fired back, suggesting that Filler was "desperate" to settle.
A not guilty plea, a pushed back trial, and a lawyer's defense on CBS later, Weinstein loses on his proposal to move his trial out of New York City. His lawyers argue that New York City is where jurors are least likely able to do their job due to "an atmosphere free of intimidation from pressure to deliver a result that the politicians, the activists, the celebrities, and the media demand."
Rose McGowan was another celebrity who accused Weinstein of rape and would consistently speak out against the producer. In late October 2019, she filed a lawsuit against Weinstein, his ex-lawyers, and a private intelligence agency. She accused them of trying to silence her and her story.
The lawsuit specifically targeted Weinstein, lawyers David Boies and Lisa Bloom, and the private intelligence firm Black Cube. The suit claimed that as soon as Weinstein's camp heard McGowan was writing a book in 2016 detailing the alleged sexual assault, they tried to make sure the book wasn't published. 
McGowan alleged that Weinstein hired Black Cube to get information on the book by pretending to be an advocate for women. Despite the attempts to stifle its release, McGowan's book, "Brave," was published in 2018 and detailed the alleged abuse and how Weinstein "poisoned the film and television industry."
December Blues
2019 came to close with Weinstein walking into court with a walker. There was quite a stir throughout the media as many speculated if the walker was of genuine use or for sympathy points. 
Weinstein decided to give an interview for the New York Post, in which – as Page Six describes  – "whined to The Post in an exclusive interview that he should be remembered for doing more professionally for women than anyone in history – rather than the slew of sickening accusations against him."
During his interview for the New York Post, he claimed that he's "made more movies directed by women and about women than any other filmmaker…I did it first! I pioneered it!" 
Starting a New Decade in Court
On January 6, the trial process officially began in New York. Weinstein used a walking aid and dozens of protestors, including Rose McGowan and Rosanna Arquette, surrounded the court building.
Former Sopranos actress Annabella Sciorra and one-aspiring actress Jessica Mann both testified on January 23 about their rape allegations against the disgraced producer.
Donna Rotunno, Weinstein's lead attorney, urged the jury to acquit him, insisting that Weinstein was innocent from the beginning. The prosecution's case rested on the jury's belief of the accusations brought by six women.
The jury began deliberations on February 18 when Judge James Burke instructed the jury to convict when they are sure of Weinstein's guilt beyond all reasonable doubt. Additionally, each decision on each count had to be unanimous; if it was not unanimous, he may call a mistrial. 
Judge Burke even warned Donna Rotunno not to speak with the press after she wrote an opinion piece for Newsweek. She stated in her piece that the U.S justice system has "proven fair and effective throughout the history of our nation. But not always."
She calls for the jury to cut through the noise of the media and the public opinion. She begs the question of whether it's realistically possible for jurors to avoid the media coverage and outside influence in regards to their decisions.
She ends the article by declaring Weinstein's innocence and that "facts are the facts." One could only wonder if this was Rotunno's one last desperate attempt to get a "not guilty" verdict. 
Guilty or Not Guilty?
After five days of deliberation, the jury found Weinstein guilty of a criminal sexual act in the first and third degree. Weinstein was convicted of sexually assaulting Mimi Haleyi, a former production assistant, and raping actress Jessica Man in 2013. He'd been acquitted of first-degree rape and two of predatory sexual assault. Judge Burke ordered Weinstein to be held in custody until the sentencing hearing.
The Sentencing – Will He Be an Example or Will He Be Let Off Easy?
March 11, 2020 will be a day marked in history. On this day, Weinstein was sentenced to 23 years in prison for his crimes. He is 67-years-old, and it's likely he will have to spend the rest of his life in jail.
Moments before his sentencing was announced, he expressed that he was remorseful, yet he was confused as to why this all happened to him. In his 10-minute ramble, he compared the #MeToo movement to the Red Scare, which was the time during the 1950s that people were blacklisted for allegedly being communists. Those who were blacklisted weren't actual communists; no one ever belonged to the Communist Party. 
Judge Burke could have given Weinstein the minimum sentence of five years, but decided to heed the prosecution's advice to give a longer sentence.
What Can We Learn From This?
Weinstein's 23-year sentence came as the cherry-on-the-top moment for the #MeToo movement and the two-plus year battle for the people who endured and survived him. Their stories empowered women around the world to speak on their own mistreatment at the hands of powerful men. It ultimately changed the landscape of the entire #MeToo movement.
The journey started as a New York Times article, and is now ending as 23-year sentence. The fall of a powerful Hollywood mogul is really here. As his 10-minute ramble to the judge before his sentencing proves, the powerful can't handle their power being taken away. In their minds, they can do no wrong. In his mind, he did not commit a horrible abuse of power.
If you want a full timeline of events of Weinstein's case, read through BBC's event by event timeline. 
The New York Post also made a collection of all its articles that it wrote pertaining to Weinstein and his criminal case.