9 Books I'm Reading This Month (and You Should Read, too.)
Reading has become a regular part of my life ever since quarantine started. Not only does it get me off of Tik Tok, but it gives me such a satisfying feeling when I finish a book. I always post ratings of the books I finish on my Instagram (@beckybudds), but I thought I should put together a round-up of what I'm reading this month. 
I wanted to incorporate more nonfiction books as well as books written by Black authors. I've noticed that almost all of the books I read are written by White female authors with the main characters almost always being White. I think it's important to amplify and support Black authors and voices and to diversify the points of view that I read. 
I also think it's important to note that although the links are to Amazon, don't forget to support local book shops or your local library.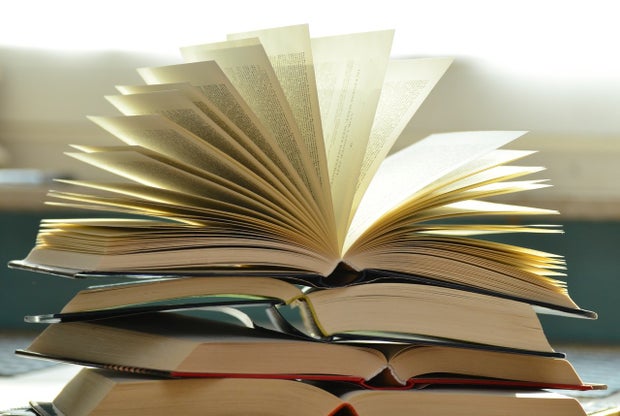 If you liked "Girl On The Train," then you'll like Paula Hawkins' new thriller, "Into The Water." 
"A single mother turns up dead at the bottom of the river that runs through town. Earlier in the summer, a vulnerable teenage girl met the same fate. They are not the first women lost to these dark waters, but their deaths disturb the river and its history, dredging up secrets long submerged. Left behind is a lonely fifteen-year-old girl. Parentless and friendless, she now finds herself in the care of her mother's sister, a fearful stranger who has been dragged back to the place she deliberately ran from—a place to which she vowed she'd never return."
I hadn't heard of this book until recently when I found out it was being made into a Netflix film. A book blogger recommended reading the book before watching the movie and that's exactly what I plan on doing. 
"In this dark and compelling…unputdownable literary thriller, debut novelist Iain Reid explores the depths of the human psyche, questioning consciousness, free will, the value of relationships, fear, and the limitations of solitude. Reminiscent of Jose Saramago's early work, Michel Faber's cult classic "Under the Skin" and Lionel Shriver's "We Need to Talk about Kevin," "I'm Thinking of Ending Things" is an edgy, haunting debut. Tense, gripping, and atmospheric, this novel "packs a big psychological punch with a twisty story line and an ending that will leave readers breathless." 
While it only has 3.8 stars out of 5 on Amazon, one Tik Tok user on my For You Page described it as "the densest, most metaphorical abstract thing I've ever watched in my life" and that's really all it took to convince me. 
I'm a sucker for a good thriller, which is why "Tear Me Apart" by J.T. Ellison made it on my list. 
"Competitive skier Mindy Wright is a superstar in the making until a spectacular downhill crash threatens not just her racing career but her life. During surgery, doctors discover she's suffering from a severe form of leukemia, and a stem cell transplant is her only hope. But when her parents are tested, a frightening truth emerges. Mindy is not their daughter." 
This book got 4.5/5 stars on Amazon and seems like a quick and easy read that will keep you from another Netflix binge. 
TBH I've already read this book, but I still had to add it to this list. 2020 has been a tumultuous year and I think it's only right that I add a self-help book. I actually hate calling this a "self-help" book because it's not your stereotypical, "here's how to be happy and positive all the time" kind of book. It's actually quite the opposite because, in this book, author Mark Manson is incredibly honest and encourages readers to NOT be so happy and overly positive all the time. 
"There are only so many things we can give a f**k about so we need to figure out which ones really matter, Manson makes clear. While money is nice, caring about what you do with your life is better, because true wealth is about experience. A much-needed grab-you-by-the-shoulders-and-look-you-in-the-eye moment of real-talk, filled with entertaining stories and profane, ruthless humor, The Subtle Art of Not Giving a F**k is a refreshing slap for a generation to help them lead contented, grounded lives."
I've seen this book on several influencer Instagram pages and I can't wait to read it.
"A striking and surprising debut novel from an exhilarating new voice, Such a Fun Age is a page-turning and big-hearted story about race and privilege, set around a young Black babysitter, her well-intentioned employer, and a surprising connection that threatens to undo them both." 
This book was an Oprah's Book Club pick, so you know it's good. It addresses many issues in America such as race and the justice system in a realistic way that leaves readers speechless. 
"An American Marriage tells the story of Newlyweds Celestial and Roy who are the embodiment of both the American Dream and the New South. Roy is a young executive, and Celestial is an artist on the brink of an exciting career. But as they settle into the routine of their life together, they are ripped apart by circumstances neither could have imagined. Roy is arrested and sentenced to twelve years for a crime Celestial knows he didn't commit.
"The Vignes twin sisters will always be identical. But after growing up together in a small, southern Black community and running away at age sixteen, it's not just the shape of their daily lives that is different as adults, it's everything: their families, their communities, their racial identities. Many years later, one sister lives with her Black daughter in the same southern town she once tried to escape. The other secretly passes for White, and her White husband knows nothing of her past. Still, even separated by so many miles and just as many lies, the fates of the twins remain intertwined. What will happen to the next generation, when their own daughters' storylines intersect?"
If you love podcasts or if reading just isn't your thing, give "Talking To Strangers" by Malcolm Gladwell a try. It was one of the most pre-ordered audiobooks in history and for good reason. 
"Malcolm Gladwell, host of the podcast Revisionist History and author of the number-one New York Times best seller Outliers, reinvents the audiobook in this immersive production of Talking to Strangers, a powerful examination of our interactions with people we don't know." 
Last but not least, I had to add HerCampus's book of the month: "Playing With Matches" by Hannah Orenstein. If these books aren't enough for you or if you're craving a book club kind of vibe, be sure to check out HC's recommendations. This book is perfect for recent grads or current college students because it's relatable AF. 
"Sasha Goldberg has a lot going for her: a recent journalism degree from NYU, an apartment with her best friend Caroline, and a relationship that would be amazing if her finance-bro boyfriend Jonathan would ever look up from his BlackBerry. But when her dream career falls through, she uses her family's darkest secret to land a job as a matchmaker for New York City's elite at the dating service Bliss."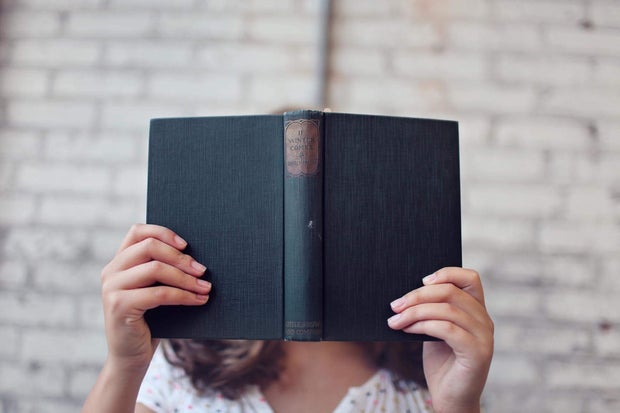 Leah Kelley/Pexels