Anyone who knows me knows that I was born to stan Britney Jean Spears. As a Gen-Z/Millenial cusp, she has practically raised me as a second mother with countless songs that have taught me about self-love, identifying and calling out local womanizers, and not feeling alone. Not to mention, she has inspired some of the best college Halloween costumes.
If you are unaware of the legal battle she is currently wrapped up in, I strongly encourage you to conduct your own research regarding it more in-depth. To summarize, she has been under a conservatorship, which is a legal setup where a guardian is appointed to manage a person's decisions and finances because the person being guarded is unable to care for themselves. Conservatorships are usually given to those who are of old age, or those with physical or mental limitations. Britney Spears has been placed under a conservatorship by her father since 2007 when she had her infamous public meltdown due to several factors that I won't go into, thus prompting the release of Chris Crocker's iconic video, "leave Britney alone." Ring a bell?
To this day, 38-year-old Britney Spears is still being punished for having a tough time 12 years ago, and she is trying to get rid of the conservatorship so that she can take back control of her life, finances, and career. Yes, she is my forever Queen and I will undoubtedly name my firstborn after her, so I am slightly biased. However, I believe there are many reasons why everyone should support her, and here are just a few.
1. She is a woman in the public eye.
It is becoming more and more apparent that women in the public eye are not often treated with respect by tabloids– ie, DailyMail blaming the Manchester terrorist attack on Ariana Grande's outfits, Kesha being accused of lying about her sexual assault, Meghan Markle being scrutinized for simply breathing by the British press. It is easier now than ever before for women to use their platforms to speak out against this bullying, even though there is still a long way to go to protect them. However, Britney not only had the bulk of this bullying in the 2000s when there were fewer ethical guidelines for paparazzi and journalists, but she has had her platform to defend herself taken away from her.
Paparazzi have shown up before on her property to harass her, she has been belittled and ridiculed for understandably struggling to juggle everything thrown at her, and she has been discredited by a lot of industry piranhas who would do anything to see her fail. Imagine going through your worst struggle– a divorce, a custody battle, a mental health struggle– while having articles written about you, much of it being lies, and most of it attacking your talent and ability to do other things. After the struggles we've all faced in 2020, I can't even imagine. Yes, she has an Instagram, but everything she posts is heavily monitored and has often raised suspicion as to whether or not she is the one posting. She has been verbally abused and bashed, but can't even properly stick up for herself. For this reason alone, she deserves your respect and support.
2. Pop music thrives to this day because of her.
Ariana Grande, Selena Gomez, and more would have struggled if it weren't for Britney Spears keeping pop music alive in the industry. With the rise of R&B in the '90s and early 2000s, Britney paved the way after Madonna, and is credited with being the Princess of Pop because of it. She has inspired all of your favorites; Billie Eilish, Ava Max, Katy Perry, Beyonce, Nicki Minaj, and more have all cited Britney as being an inspiration to their music and personal lives. Many recent songs even reference her, including '1999' by Troye Sivan and Charli XCX, and 'MotorSport' by Migos.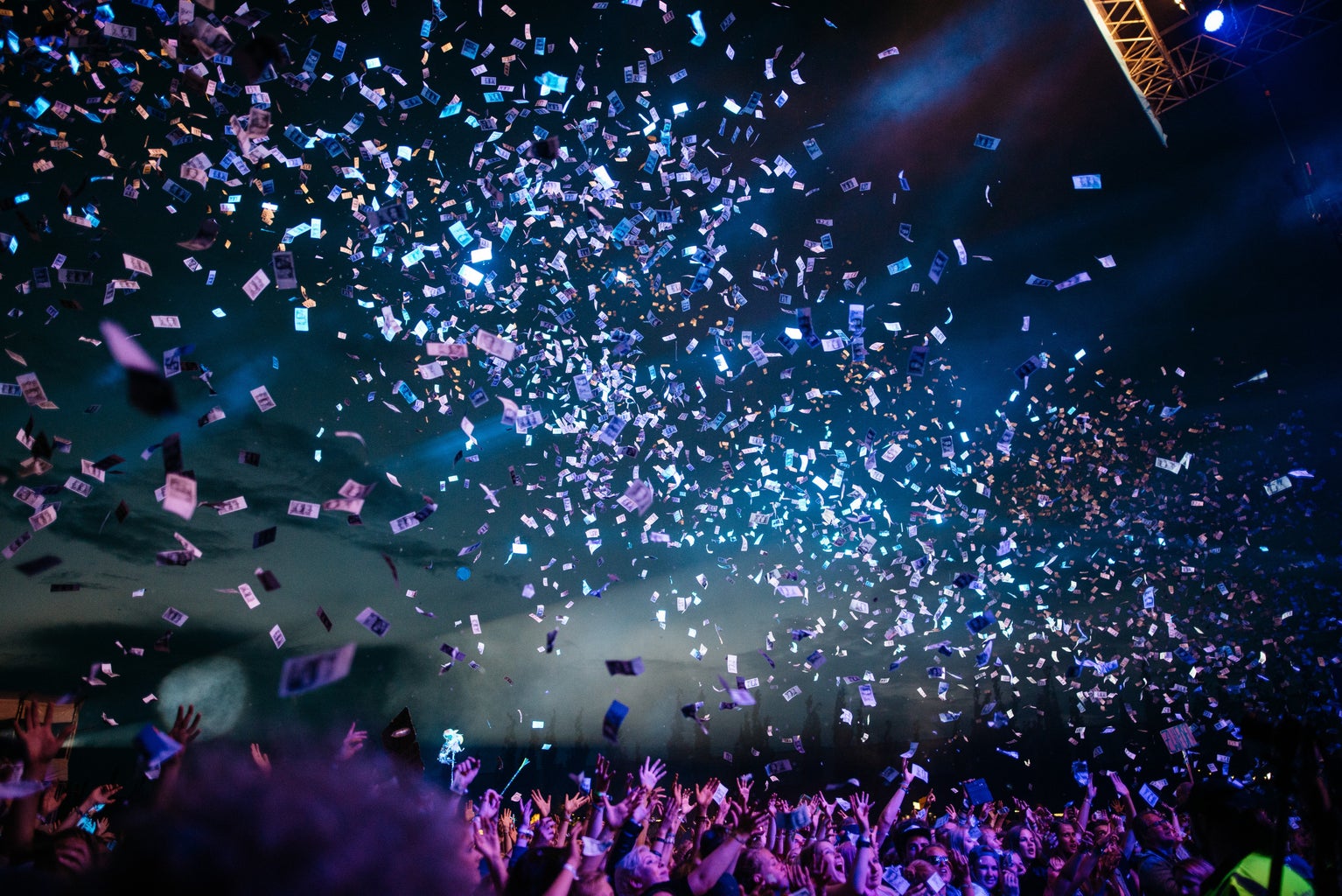 3. She's seriously iconic.
If you have a love of pop culture, there is no reason why you shouldn't support Britney Spears. She practically invented the VMA's by walking out with Banana the yellow snake around her shoulders, she drove her car into a pool for the 'My Prerogative' music video and then proceeded to pose on top of the car after emerging from the water, and she made one of the most iconic workout songs that is guaranteed to be on your playlist. You better work, bitch. Not to mention the disappointment you get when you realize she isn't your flight attendant, the way you wish you wore a uniform to school just so that you could channel her signature look, and the way that you almost considered a career in the circus. Trust me, I've been there.
4. She has always been known to be kind.
She's an A-list celebrity if I've ever heard of one, and yet she is reputable with being kind and sweet to everyone she has worked with. If anyone was going to have a bad attitude or be rude to others, it would be someone of her stature, to be honest. But not Britney. She has been through hell and back and still doesn't take it out on the world. She has always supported other women, the LGBTQA+ community, has stood up for Dreamers, and has dedicated her life to promoting self-expression and charity. She believes that Black Lives Matter and has never let her fame or fortune cloud what truly matters in this world. This is the true definition of a living legend.
5. She still has so much more to give.
Britney has inspired an entire generation of people and will continue to inspire all those who come across her music. She has dropped albums that could have been released today and been chart-topping (shoutout to Blackout, arguably one of the best pop albums in history), and has toured the world several times, connecting with audiences near and far. Her Vegas residency was so successful that it inspired performers like Lady Gaga and Jennifer Lopez to do the same. To this day, it is not uncommon to hear 'Toxic' on the main hits radio because it is that good, even if it is more than 15 years old. If she has had this much of an impact in her teens, 20's, and 30's, just imagine all that lies ahead.
It pains me deeply to know that she is going through a tough time, but she should know that she is not alone and has an entire Britney Army standing behind her that won't stop until she is free. Free to make more music, if that's what she wants. Free to make her own life choices. Free to spend her days how she wants to, because contrary to her lyrics, she is nobody's slave. Millions of us see it, and we know this isn't the end for her. So support "Britney, bitch," and never forget that underneath all of the cameras and fame, she's a person, too. We love you, Britney.