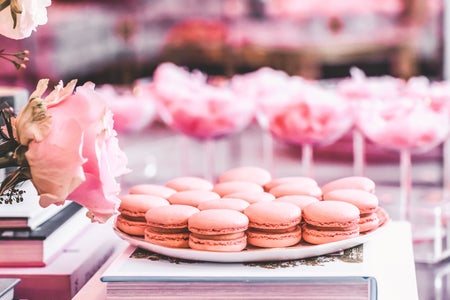 5 Chicago Dessert Shops You NEED to Try
We've been stuck in quarantine for a while now, so it's time to get our minds off the dreariness of this cold spring and start thinking about what we have to look forward to when things start opening up again. For me, that's desserts. Chicago has an amazing food scene and this definitely includes the city's delicious dessert offerings. It was so, so hard to narrow this list down to just five, but these are my absolute favorite places in the city that I keep going back to time and time again. So once it's safe to go again (or ordering to-go right now!) definitely give these a try. I know you won't regret it.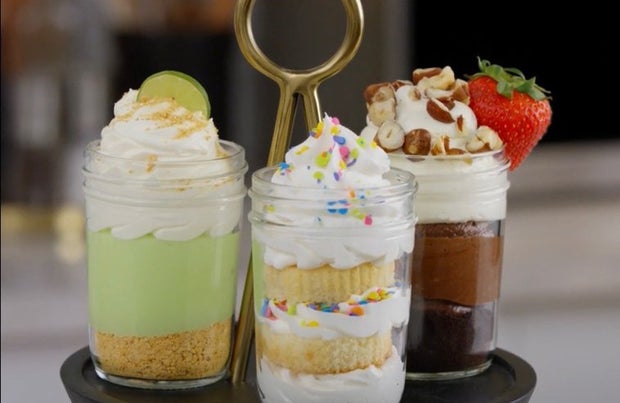 Photo courtesy of Food Network Kitchen
Bittersweet Pastry Shop
I almost didn't want to mention this one...it feels like a little secret that I get to adore but I love them so much I would be amiss to not include them on this list. Bittersweet is an adorable pastry shop that's a quick trip from the Lincoln Park campus on the L train. Their sweets are top notch. With everything from clafoutis, custard tarts, strawberry rhubarb streusel pies, macaroons, and so much more, Bittersweet is the perfect place to go for a calming experience with a sweet treat and a warm cup of tea.
Annette's Italian Ice 
Located super close to campus in Lincoln Park, Annette's has been my go to for ice cream since I was a kid. If you want amazing quality and delicious ice cream, Italian ice, milkshakes, and more for a good price, this is THE place to go. With a huge menu, they've got a ton of unique and delicious flavors. Open late, you'll want to go with enough time. During the summer, Annette's has a huge line at practically all times of the day. It's really become an integral part of the neighborhood, to the point that just going to Annette's is an experience within of itself.
Bodega
Bodega is a small, sweets-specific part of the restaurant, Barrio. Known for its "This must be the place" tile flooring and delicious churros, Bodega is where I go whenever I'm craving sweets when I'm downtown. From fruity pebbles churros to deliciously decorated hot chocolates and the famous ice cream churro (with customizable toppings), Bodega is a sweet treat you don't want to miss out on. Nothing beats a late night summer trip to Bodega for a refreshing ice cream with a churro cone. And their uniquely topped churros and slightly spicy Mexican hot chocolate make me want to keep going back.
Molly's Cupcakes
A staple dessert option and one of the best cupcake places in the city (sorry, Sprinkles), Molly's is a great go-to for everything from simple chocolate and vanilla cupcakes to peach cobbler, peanut butter Nutella, Samoa, and a changing menu of seasonal options. With swing set seats and a variety of sprinkles to top your cupcakes with, Molly's offers a full experience immersed in childlike fantasy for any age all the way down to their decorations of old-fashioned toys.  
Nothing Bundt Cakes 
I'm going to be honest, I didn't know about this place at all until my office ordered them last Christmas. Which is incredibly embarrassing because it's SO CLOSE to school. But my first bite into their vanilla bundtlet was LIFE CHANGING. They focus mostly on bundt cakes but have them in a few sizes (from bite-sized, to cupcake size, to cake size) and also offer a few other options such as popcorn. They have a wide selection of flavors, including a monthly rotating flavor, some of which include: strawberries and cream, white chocolate raspberry, confetti, pecan praline, and more. And their bundt cakes are delicious. Everything they sell has an amazing richness to it and the frosting pairs perfectly with cake without being overwhelming.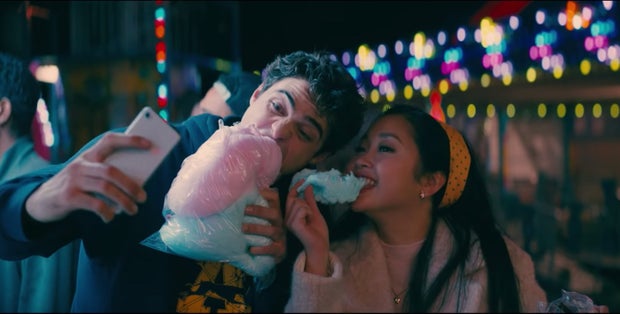 Netflix
Like I said, there are so, so many amazing places in the city, but these really stuck out as places I find myself going back to over and over and over again, because they're just that dang good. Whether you find yourself waiting it out until the shut-down is over or you want to order pick-up or delivery, these are five amazing dessert places you can turn to when you need a little something sweet.