10 Tips for Staying Safe on a Tinder Date
In today's world, almost everything has moved online, including our love lives. Increasingly more and more people are turning to online dating apps like Tinder, Bumble and Hinge. The internet is a great way to get connected with people you might not meet in person. However, these dates can lead to some scary situations. Here are some tips for staying safe on these dates:
1. Share your location with a trusted friend.
When going on a Tinder date, make sure someone knows where you are at all times. Check in with that friend periodically throughout the date so they know everything's ok. It's important to have someone able to help you if you're caught in a bad situation.
2. TRUST YOUR GUT!
Your gut tends to be your best friend and in a situation like this don't ignore what it's telling you. If you are getting the feeling that you are in a sketchy or unsafe situation, DON'T IGNORE IT.
3. Get to know the other person before meeting in person. 
Whether it's on the app, over text, or Snapchat. This may seem obvious but talk to the person before you just decide to meet in person. You can tell a lot about someone based on a conversation.
4. Always meet in a public and populated place.
You want to make sure you are meeting them in public. It's harder for something to happen unnoticed if in public. The last thing you want is to get caught in an unwanted situation alone.
5. Meet during the daytime or early evening.
It may seem weird to go on a date in the middle of the day but it can be safer. Meet for coffee or go to lunch.
Photo Courtesy of Zoosk
6. Be in control of your own transportation.
Make sure you have a way to leave. You don't want to be stuck in a bad situation dependent on them to take you home.
7. Have your "gotta go" excuse ready.
Think of a way to leave if you need it. Have a friend on standby for "an emergency". The last thing you want is to get caught without a way to leave
8. Don't give out any personal information until you know it is safe.
This I think is obvious online safety. This person is technically a stranger. You have to know you can trust them.  Don't rush to give out your personal information. You may regret it.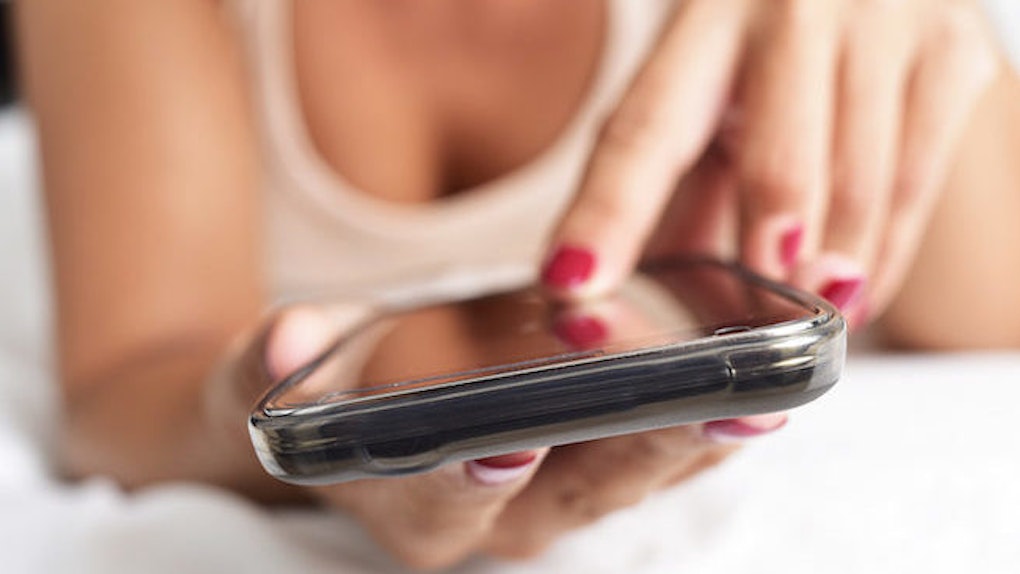 Photo Courtesy of Elite Daily
9. Leave if your date is pressuring you or you are just straight up getting weird vibes.
This is another obvious one I think. If you are ever uncomfortable or in a situation you don't want to be in—leave. You should never be forced into any situation you don't want.
10. Watch your alcohol.
Sure, it's ok to have a couple of drinks with your date but make sure you are able to stay aware of the situation around you. Alcohol can impair your judgment. It's easy to take advantage of someone under the influence and you don't want that to happen.