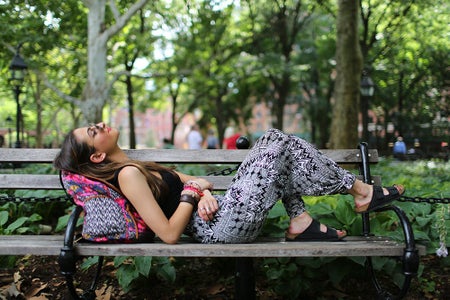 Unpopular Opinion: College Edition... Sundays Are the Best Day of the Week.
It seems as though for most college students, Sundays have slowly molded into Monday -- becoming "Smonday". This does not hold true to me. I refuse to fall into the Sunday blues. Aside from the fan-favorite Friday, Sundays are my favorite day of the week. My Sundays are detoxifying, tranquil, and productive (sometimes). Here are two ways I choose to best utilize my Sunday: 
Clean My favorite way to start Sunday is by sleeping in. Usually, my room will be disorderly from the night before, but my roommate and I won't deal with it until after brunch. Once we get back to our room, I love to light an incense (shhh don't tell on me), turn on some chill music, and begin making my way through the wreckage from the night before. When I clean on Sundays, I do the WHOLE shebang: laundry, vacuum, Lysol, re-organize (etc.). Cleaning and clearing my external surroundings helps translate the energy internally giving me a clear and clean mindset to take on the upcoming week. 
Alone Time I understand alone time can be difficult to do if you have a roommate or a large workload, but taking time to yourself can greatly improve your mental health. Arguably the most important thing I do on Sundays (besides finishing my homework for Monday) is taking time to myself. Often throughout the week, I am always on-the-go and surrounded by friends. Having Sunday to myself helps me listen to what my mind and body needs in order to be its best self. Doing this avoids burnout and helps me recharge my mental and social meter to tackle the coming week with the right attitude! 
I refuse to fall back into the Sunday blues. I gained this new perspective after falling victim to countless lazy and unproductive Sundays, which then translated into miserable weeks. It all comes down to adjusting your perspective on Sundays and you'll receive a better outcome.