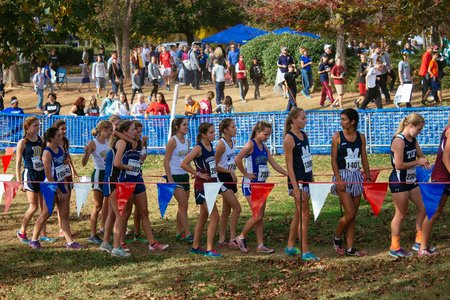 Here's Why Nations Girls and Women in Sports Day Matters
    I grew up on the tennis court. I spent almost every afternoon of my middle and high school days on the courts with people that became my second family and coaches that became my life mentors. Tennis pushed me physically and mentally to work hard, believe in myself, and to be okay with losing but to have the strength to try again. Tennis held me accountable through practices and tournaments and taught me the importance of sportsmanship. In other words, I can't imagine who I would be or what my life would be like without tennis. Sports builds character, confidence, creates lifelong bonds, and encourages healthy living. Women haven't always been included in the sports world, and there are many women and girls who have influenced women's ability to compete and enjoy competitive sports. In this article, I want to honor a few of the many women who've indirectly but powerfully touched my life in countless ways.
    National Girls and Women in Sports Day was declared in 1987 by Ronald Reagan. It was originally dedicated to Flo Hyman, an Olympic volleyball player who worked hard for equality in sports and tragically passed in a tournament due to a genetic disorder of the connective tissue. The day has gradually evolved to recognize all women athletes and the positive impact of sports for women (Wikipedia). 
    In 1967, Katherine Switzer was the first woman to ever run the Boston Marathon, despite the race's attempt to prevent her from doing so. There weren't any rules against women competing, so she signed up with the initials "KS." Seven miles into the race, however, the race's director flagged her down and directed her to leave and hand over her numbers. Five years later, she had used her influence to make sure women were allowed to race in the Boston Marathon, which she ran many times. In 2017, 50 years after her famous moment, she ran it again (CNN). 
    In 2017, Battle of the Sexes, a movie about the 1973 match between Billie Jean King and Bobby Riggs, came out in theaters and soon became my favorite movie of all time. Billie Jean King, a former World No. 1 professional tennis player was an advocate for gender equality, specifically in sports, and for social justice. In 1971, she became the first female athlete to ever win 100,000+ in prize money. In 1972, she won the US Open but received $15,000 less than the men's champion. She then stated that she would not play the following year if the prize money wasn't the same. In 1973, the US Open became the first major tournament to pay the men and women's champion equal prize money (Wikipedia).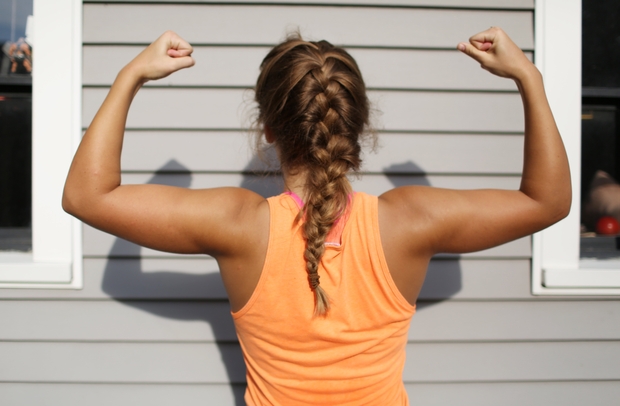 Though there have been many strides toward equality for women in sports, inequality in sports still exists on many levels. The women on the US Women's National Team, who have won four consecutive World Cups, have been fighting inequality their entire careers. In 2016, Trevor Noah interviewed a few members from the team about some of the inequalities they face in sports. The answers are astonishing and outright ridiculous. They make less money when they win a match than the men do when they lose a match. And what happens when the women lose a match? They get nothing (Youtube). In 2019, after winning the World Cup yet again, the team filed a lawsuit against U.S. Soccer. The judge supported the claim the team made that they are victims of unequal pay and working conditions. This validation was a step in the right direction and, according to Meghan Rapinoe, was a "validation of their campaign" (NY Times).
    Overall, I'm grateful for the women who have and who continue to fight the good fight for women in sports. To all the girls and women out there who want to compete and who share with me the joy of sports, you can do anything you put your mind to. Your game, your work, and your talent is important. I see you.