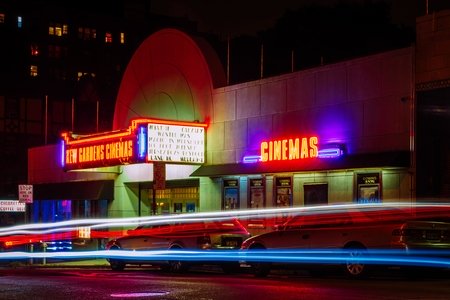 This movie is amazing. I am in love.  And for the most part, I am speechless.  So it is interesting that I chose to write a movie review, because all I can honestly do is gush about how every scene was perfection.  Since my friend and I saw the film last night all we can say is "ohhhhh my god… it was sssoooo ggggoooooooddd" But here I am and I will attempt to explain why it is so spectacular, or try to make sense of how a film could be so near perfection. 
1917, directed by Sam Mendes and released in December of 2019, is not the typical war movie, not in my eyes at least.  It is not full of battle scenes and gore and commanders shouting at their soldiers through clouds of smoke and blood.  However, it is intense, brutal, fearful, suspenseful, and soaked with truthful emotion. The film depicts the danger ridden mission of Lance Corporal Blake and Lance Corporal Schofield, portrayed by Dean-Charles Chapman and George McKay, respectively.  The casting for this film is incredibly well done, as the actors' appearances mirror their characters' personalities. I knew I was in for an incredible visual experience toward the beginning of the film when Blake and Schofield climb over the British front-line trench in order to cross a crater ridden field and embark on a perilous journey to deliver an urgent message to neighboring British troops.   The character development of Blake and Schofield takes place in their reactions to the initial order, their facial expressions, and their interactions with the photos they hold in their breast pockets. Everything about this film is thought out. For example, the shot of Schofield cutting his palm while holding the barbed wire back so Blake could crawl through followed by a shot of Schofield sliding down a crater and bracing his fall by leaning his same hand into the ground which in fact sinks into the cavity of a decaying soldier's body.  Yuck, but brilliant. The entirety of the film is edited to appear as if one shot. This was the only factoid and expectation I had going into the film. 1917 obviously met and exceeded that expectation.  At times, this method of shooting added suspense, distance, curiosity, and the feeling of a third character's presence.  What makes the film so compelling is the back and forth of compassion and tension. Blake and Schofield are friends and deeply care for each other; this is portrayed in many scenes but often cut off by the never ending need to keep going, to fulfill the time sensitive mission.  Emotions are shown but it is not till the ending scene where we see Schofield begin to process what he has been through and the viewer is able to make pointed connections. The mirroring of scenes is thorough and meaningful. MacKay's performance is breathtaking. The complete intensity and determination of his face and forceful running, as we know his character is near exhaustion, are the highlights.  His work alone, I believe, portrays the horrors of WWI. I wish I could explain my favorite scene; but it would be trite and I want you, reader, to see the film. This film was so great that I left the theater in awe of how such art could even be made. For example: the sound mixing. I am not usually aware of sound mixing when I see a film. But Mark Taylor and Stuart Wilson have manipulated the sound to the degree that I truly felt my ears were numb from explosions, as if I were in the trench myself.  Honestly I have no words to describe the score or the use of song, but it works theatrical magic.  
1917 is a masterpiece, and I am so excited to share my thoughts and thrilled to see what the awards have in store for this spectacular, vital work of art.