If you're like me, you love all things related to the Fall and Winter seasons. The onset of cool weather brings memories, so cherishable to me. Childhood movies, memorable traditions, the aromas of home-baked goods, and the excitement of the first snow are just some of my favorite parts of this season. If you aren't as fond of this season, I am here to share my favorite ways to feel cozy and comforted in my home or at school, in my apartment. I think it is so important, especially right now, to take care of our minds and bodies and find joy in the small ways we can. The holiday season is sure going to look different this year, with the absence of travel, large gatherings, church services, and carolers. It feels like a loss, but I think it is important to maintain our sense of hope and make the most of this season. Quarantine sure taught me to find joy in being a home-body, so here are a few of my favorite ways to enjoy the cold weather, that I think may help this year, especially in the comfort of our homes or dorms.
1. The Yule Log: This one is for my college students especially. My roommates and I have come to love the yule log on YouTube. Simply put, this "virtual" fireplace creates a cozy, homey atmosphere for a dorm room or apartment that may not have the luxury of a real fireplace. Although it doesn't necessarily emit real heat, it crackles and creates a feeling close enough to warm you up.
2. Charcuterie: Have fun with it! I have found that the charcuterie board trend is one that has blossomed this fall. These boards can include typical cheese spreads, crackers, and jam or spice it up! Just recently, I created a dessert board masterpiece with some friends. This included cake donuts, festive cookies, pumpkin bread, popcorn, and toffee pieces. This fall-inspired board was perfect for a cozy movie-night with my girlfriends.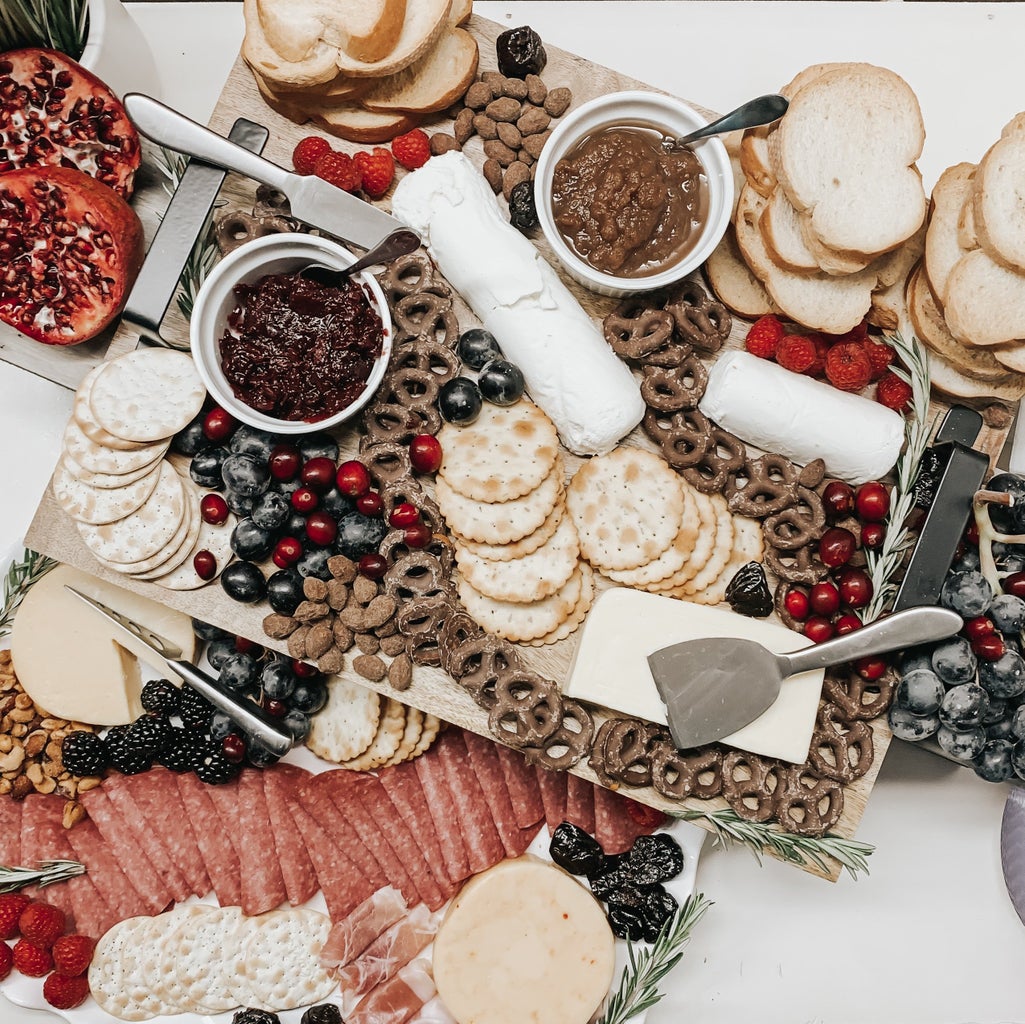 3. Festive Drink: I think a great way to incorporate the joy of the Fall and Winter season into everyday life is to spice up your everyday drink. For me, my particular favorite has been fun coffee drinks. As coffee is a part of my everyday routine, I found trying a new creamer or adding cinnamon was one way to liven up my morning brew. So if you're like me and you love this time of year, or even if you aren't, try these small ways to stay cozy and find joy this holiday season.