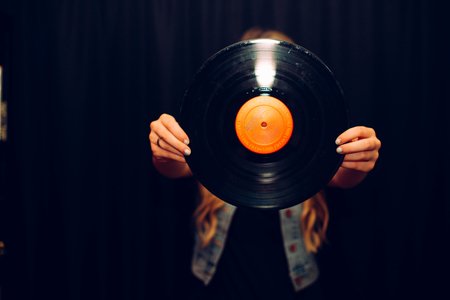 Breanna Coon / Her Campus
Chris Cornell: my appreciation for the talented singer/songwriter/musician.
The music that I listen to ebbs and flows between genres and tempos and messages, but there is one artist that whenever his songs or his collaborations creep into my earbuds, I lose the sense of whatever I am doing.  I stop, I listen in stillness, and I tear up as his music encompasses my sensations and emotions. That artist is Chris Cornell. Some of his works you may be familiar with are "Black Hole Sun" "Doesn't Remind Me" and "Say Hello 2 Heaven".  Chris was a master of his craft and will remain a legend through generations to come. He was leading man of the Seattle band, Soundgarden formed in 1984, which arguably paved the way for the Grunge scene takeover of the early 90s. His important work as an artist exists far beyond his role in Soundgarden.  I will now say with honesty that I do not understand much about music, let alone guitar or punk-alternative-rock-grunge-folk-metal-blues-music, all of which can describe Chris's work in some way. But Chris certainly did. His songs are honest, raw, emotional, with often heartbreaking lyrics and an insane vocal range.  Here are his lyrics from "Sunshower": 
Eyes like oceans so far away
A feather trail to a better way
Worried mornings turn into days
Then into worried nights
But it's all right
His musical career also included Temple of the Dog, solo recordings, and AudioSlave.  Chris makes a musical appearance in the Cameron Crow's film Singles as well as contributing to the soundtrack with Paul Westerberg.  
Go watch Singles, its hilarious, loving, and duh: Chris. 
My appreciation for Chris Cornell's music stemmed from my love for Pearl Jam, which led me to the collaboration album Temple of the Dog featuring Pearl Jam's Mike McCready, Stone Gossard, Jeff Ament, Eddie Vedder, Matt Cameron alongside Chris Cornell.  Yet in a way I have thanks to give Chris for supporting Pearl Jam. But his cover of "Nothing Compares to You" really got me hooked.  When I was 16 and had just got my drivers license I would drive through the parkway listening to that song on repeat. I could give you, reader, a list of songs to listen to, but instead I suggest that you pull up Songbook on Spotify and listen to whatever song plays first… they are all incredible… it's a live recording and Chris's commentary is deserving of equal admiration.  For example before "Can't Change Me" Chris says "and then you get to a point where its like 'fuck it I'm me'." And I love that. Love that. Love that. My siblings and I all have it posted on our mirrors - He is an inspiration.  I think it is telling that teens of the 80s and 90s adored his music just as I, a 20 year old woman in the 20s, adores his music. 
Sadly, Chris's life ended too soon, as he died in 2017.  I often think about what vital art the world is missing. Moreover, what a life and art we have to celebrate.