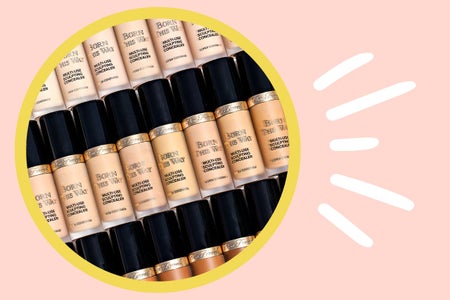 Expression in Exuberance: The Power of Makeup
Makeup is transformative and political. What most of us pass off as "vile" and "vain", has, in fact, gathered a massive place in history for itself, mostly by virtue of its artistic compulsions.
It isn't as simple as highlighted cheekbones and thick lashes, in fact, it permeates deep into racial politics and European beauty standards. Every time an Asian woman gets an eyebrow lift or uses copious amounts of nose contour; she's trying to achieve what the world often standardizes as ultimate beauty. Given how makeup for brown women still isn't inclusive of their diverse skin tones and how black women at the deeper ends of the colour spectrum still don't find setting powders and contouring sticks that match their shade; we have reached a stage where we must acknowledge makeup for more than just aesthetics.
While lending itself to a rich history, (yes, red lipsticks were a thing back when women were expected to look radiant and beautiful to uplift the soldiers of the First World War) makeup also holds artistic prowess. This is where conceptual makeup becomes relevant to both art and politics. Transformative and reveling, conceptual makeup finds its roots in experimentation. Be it David Bowie's Ziggy Stardust look or Lady Gaga's meat dress; makeup has been pushing the boundaries of traditional beauty for ages.
Using prosthetics for transformation has been another trend that has defined the world of makeup in many ways. Right from artists on Instagram (Mathieu Dausmann, we see you!) to Barry Gower who created looks for major characters from Game of Thrones; prosthetics are increasingly becoming a part of mainstream makeup culture. All the crazy Halloween looks on social media are inspired by the need to create art from makeup. This is the time to notice how prosthetics are no longer limited to cinematic makeup but have become a part of art/makeup accounts on Instagram. Mathieu Dausmann's Botox look for the BBC makeup reality show Glow Up says a lot about how prosthetics in makeup can be used to define what beauty is/has become. His impression of how heavy contouring, nose jobs, and Botox lips often define the beauty industry, came through not as a critique of society, but an analysis of how beauty evolves. There are quite a few artists out there who are unapologetic about their plastic surgeries. Beauty, at all points, is what it is made out to be and the pressure of adhering to it, especially for women, must not and cannot be negated.
Dausmann's recent work, however, is political and fierce. Through a piece of conceptual art that is gory and unpleasant to look at, he comments on how we feed off of our brains in a world that is dying at the hands of fascists and dangerous viruses. His work is centered around makeup/aesthetics and yet it is so political, so intense.
Lady Gaga, on the other hand, is a classic example of how timeless trends, be it the Goth punk trend of the 70s or the thin brows of the 20s, can come together to create art in makeup. Having confessed that she never felt beautiful growing up, she says she found strength in makeup- a space that allowed her the freedom to boldly experiment. She was taunted and asked to get a nose job before entering the music industry and yet she found her way to fame, accessorizing her short height with crazy high heels and acknowledging her significant nose through her character Ally in A Star is Born. Lady Gaga says that her signature blonde hair now defines who she is. Transformation is her strength, it makes her, her own person. So much so that, playing Ally, a character that required her to wear her natural brown hair with no makeup felt like a transformation from her original transformation.
An article by Vox criticizes Bradley Cooper for emphasising on a makeup-free Gaga as raw, authentic and devoid of artifice. In their critique, they emphasize on why it becomes problematic to pedestalize natural beauty as the sole means to achieve authenticity. In a world that places unfair beauty standards on women, it is only natural that they find strength in makeup, for naturally looking beautiful (thin, white and pretty) is unachievable and quite frankly, sexist and racist. When Gaga started out, fresh and raw as she was, her statement was bold- colourful wigs, transformative makeup, and jarring outfits. It is only as she progressed in her career that she seems to have toned it down with her recent Joanne tour. Yes! This is much unlike her character Ally's career trajectory that started off as raw and progressed to a more pop star-ish look (which again, Bradley's character in the film seems to call her out on). While the Vox article doesn't necessarily oppose the trope of a bare face exuding raw authenticity, it points towards how Ally is just another character that Gaga embodied. Ally is not Gaga being her true self. Gaga, with her fierce makeup and blonde hair, is just as natural as she gets.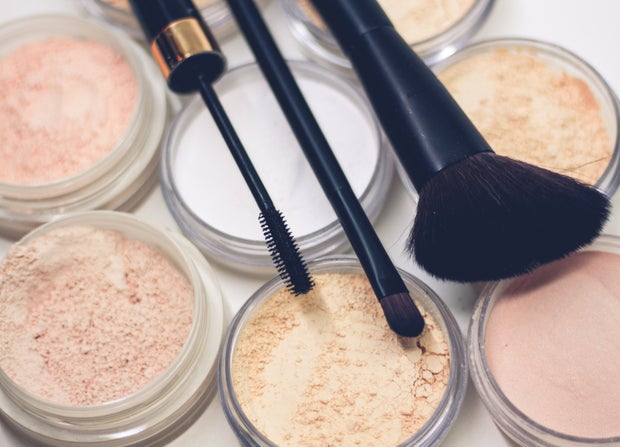 Photo by Raphael Lovaski on Unsplash
And such is the power of makeup, expression in exuberance. You can challenge beauty standards while you adhere to them. Gaga's high heels may stem from her personal struggles with beauty but her neon orange lips and painted eyebrows don't necessarily drive home the message that women's beauty is all about carrying it subtly, rosy-cheeked and pink lipped.