Zendaya Makes History At The Emmys
Zendaya made history last week at the 72nd Primetime Emmys as she became the youngest Emmy winner for the best lead actress in a drama for her role as Rue, a young drug addict, in HBO's "Euphoria". 
Euphoria is a drama series created by Sam Levinson which focuses on high school students navigating their ways through different parts of life – sex, love, and identity to name a few. The show has been renewed for a second season, due to its immeasurable success – which was reflected at the Emmys with the show being nominated for six awards.
Zendaya rose to fame on Disney Channel, starring most notably in Shake It Up with Bella Thorne, but has recently ventured into more dramatic roles, having recently starred in The Greatest Showman and Euphoria.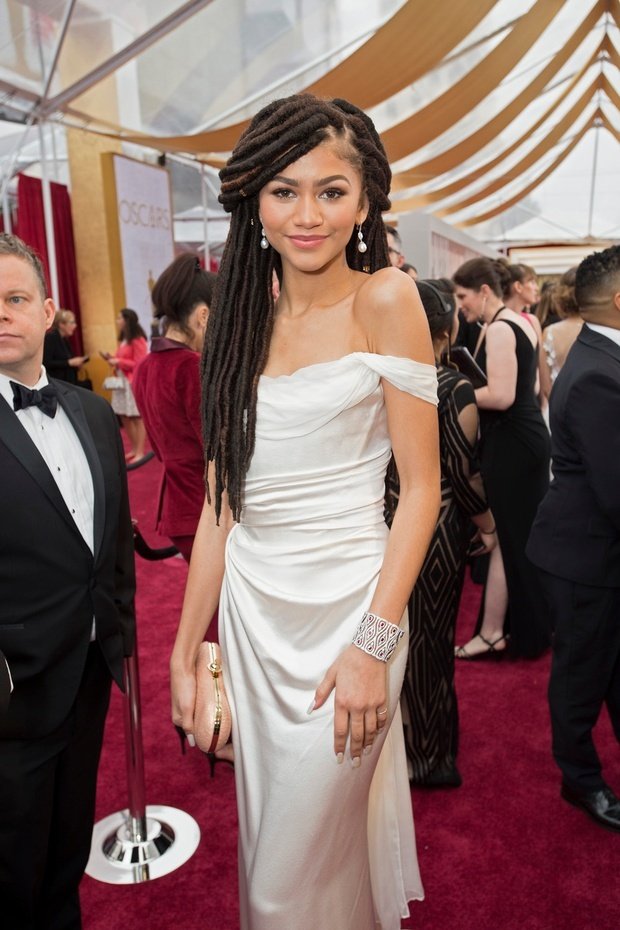 Photo by Walt Disney Television distributed under a CC BY-ND 2.0 license
Zendaya replaces Jodie Comer as the youngest Emmy winner in that category, with the incumbent winner Comer setting the record last year at just 26 years old after winning for her role in "Killing Eve".
At just 24 years old, a teary-eyed and breathless Zendaya accepted the award while surrounded by a circle of celebrating supporters – as this year, due to Covid restrictions, the Emmy nominees were gathered at their own homes with their family and friends, as opposed to congregated together in the Staples Centre in Los Angeles – a venue that this year served as an eerily quiet and deserted backdrop to this year's host Jimmy Kimmel.  
When Zendaya accepted her award, dressed in a gorgeous crystal bandeau top with a billowing black and white polka dot skirt, she seemed shocked as she looked at her award and said, "this is pretty crazy". She went on to thank the other actresses nominated for the award - Jennifer Aniston (The Morning Show), Olivia Coleman (The Crown), Laura Linney (Ozark), Sandra Oh (Killing Eve), and last year's winner Jodie Comer (Killing Eve) – saying that she admired them all so much. 
She spoke about there being "hope in the young people out there" and acknowledged everyone her age working to make a difference in the world – "I see you I admire you, I thank you".
Despite Zendaya's immeasurable success, the night was primarily dominated by two shows in particular – one of which is the Canadian hit sitcom Schitt's Creek, with the cast winning every award they were nominated for in the comedy categories and sweeping up the golden trophies. The other most successful show of the night was Watchmen - winning 5 awards on the night – which is a limited series which provides a searing exploration into Racism in America.
Many of the speeches were peppered with political statements and comments on the current turmoil across the world – and both Schitt's Creek and Watchmen were just two examples of that. Regina King, who won for outstanding lead actress in a limited series, wore a T-shirt with an image of Breonna Taylor on it and joined several other winners in urging the public to vote during their acceptance speeches.
Regarding Irish talent, it was a disappointing night for nominees Fiona Shaw, Andrew Scott, Sally Rooney, and Paul Mescal, who all finished the night empty-handed.