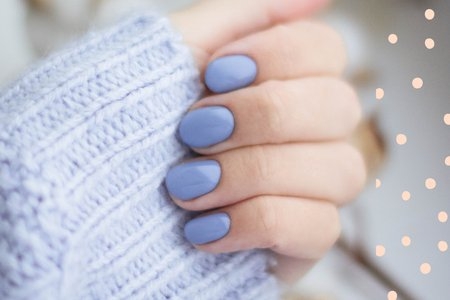 Nailing it: Tips for Painting Your Own Nails
Not everyone is super into beauty, and most certainly not everyone is into the minor details that go into a beauty routine - this includes (but is not limited to!) nails. 
If you're just the average person who has tried and failed to paint your nails, or who has never bothered trying at all, there's a few things to note on nails.  
The current trends 
You don't need to go out and get your nails done professionally every few weeks in order to look presentable or stay on top of trends. Constantly getting professional nail extensions and manicures is not something that is financially feasible for the majority of people.  
Like with clothing, neutral nails are always in fashion. Getting a white, a not-quite-grey, or a barely-there pink will go with almost anything - as will attempting to complete your own French manicure (for expert self-painters only!).  
However, coming into spring there are plenty of coral and citrus shades to explore, as well as some vibrant hot pinks and deep greens. A one-dimensional colour will act as an accessory to any outfit, especially if you choose to experiment with stronger shades.  
Nail care first 
Having pretty polish means nothing if your nails and the skin around them are in bad shape. Not only is it more likely for your polished nails to look bad, using acetone and other nail products may hurt if you have cuts or other opened wounds from either biting or picking at the skin around your nail (or the nail itself) will hurt! 
Keep your cuticles short, trim loose skin around the nail to take away the urge to bite at it, and take care of any open cuts and wounds that could come in contact with the chemicals in the nail products you will use.  
You may also gently file the top of the nail to get rid of any ridges which are there, as they can affect the look and texture of a painted nail. 
The brush matters 
Just because you've chosen what seems like the perfect shade, does not mean it will apply well by any means. If your pound-shop polish is proving difficult to work with, you may need to look for more reputable (yet still affordable) brands for a nicely made brush as well as better quality polishes.  
Essence does an excellent range of polishes at an affordable price, with a decent application brush and some popular quick-drying gel formulas. If you're only dipping your toe into nail polish, this cheaper option won't leave you feeling like you wasted money on something you don't enjoy.  
The application process 
Anyone can easily mess up nail polish application, including many professionals. Don't forget to keep tools such as acetone, cotton buds, and cotton pads in case you need to tend to any clean-ups.  
The best place to start when painting your own nails is in the centre of the nail, before doing the two sides. Don't worry so much about getting the polish close to the cuticle, as this more likely just going to lead to cuticle flooding (when the polish goes onto the skin).  
Start by applying a base coat, if you have one. It is not advisable to use a top coat as a base coat, as it may prevent your manicure from lasting, so if you don't have one it's fine to place polish directly onto a clean and dry nail (which has been treated with some acetone to make sure of this).  
A base coat will help the main polish stick to the nail, however base coats differ in their benefits - some claim to help protect and strengthen the nail, others such as "peel off" base coats emphasise the quick and satisfying removal of the polish you layer over them, which can also benefit the health of the nail by limiting the amount of contact with acetone or other nail polish removing tools.  
Upon the base coat, place your base colour. You may need to apply more than one layer to get a totally opaque effect, however avoid applying too many layers or any particularly thick layers. By applying too many layers the polish is more likely to lift off of the nail, and thick layers may not dry all the way through (at least for a very long time). 
If you wish to add another polish over the base colour, such as a glitter or holographic top coat (of which there are a huge and beautiful variety!) It is especially important to have dried to bottom layers and not to have applied too much. Glitters may also require more than one layer.  
Applying your clear protective top coat (the final step) is the final key to protecting your new manicure, and leaving your nail perfectly smooth and seamless. This is where you really have to concentrate, as the clear top coat has the ability to either save or destroy your final look.
Tools to perfect every at-home manicure 
Cuticle tools, to push back, trim, and scrape off excess cuticle. 
A cuticle oil to heal the skin around the nail, as well as promoting health growth of the new nail. 
Nail files of varying textures