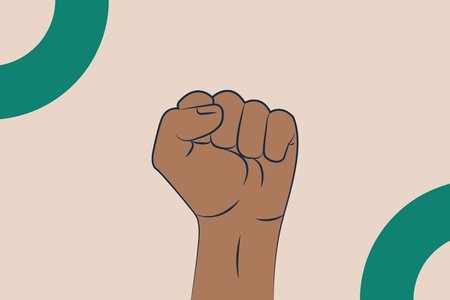 Original Illustration by Gina Escandon for Her Campus Media
Dates for Me, Myself and I (That Won't Make You Feel Lonely or Break the Bank)
Okay so we get it, you're all in lurve, we can feel it and we can see it. However, some of you gals may be recently single, feeling lost or just not able to be alone with yourself; and we have some perfect ideas that will help you really enjoy that alone time. It's vital to learn to do things alone and make them fun (no we are not encouraging you to isolate yourself, just get to know yourself a little better).
Yes dating people is nice and we wholesomely encourage you too, seriously, go on multiple dates, dating is fun! Live your real-life sex in the city moments. However, whether you're just not looking for that someone right now or the boy you want only want to dtf (down to f*c*) don't stress.
Dating yourself can be so much better (Bridget Jones moment, all by myself). Sometimes being alone is exactly what you need, it can help you learn so much about yourself, re-evaluate what you want in life and in a future boyfriend. So here are 5 dates you can do alone that can help lead to self-discovery. Bustle refer to it as masturdating (iconic, I stan).
Be a chef for a night
Provided you are capable of not burning the house down, a great solo date can be a cooking night. Open up a cookbook or new tab and find a recipe you've wanted to try or something that sounds delicious. Pour yourself a glass of wine or a juice and get to work. The sizzling and smells wafting through the kitchen will keep you busy, light some candles and plate up! Stick on some music and enjoy your home-cooked meal.
Take a trip into nature's serene presence 
Taking time in nature is not only therapeutic but it can also be very instagramable. Get some warm clothes on, lace up your boots and off you go. Whether it's a walk around your local park, a trip to see the deer or simply a long walk on the beach, you'll find yourself refreshed and high off those endorphins. If you don't want to be surrounded by the silence, grab your earphones and play your favourite Spotify playlist.
Do some browsing
One of the most empowering solo dates is browsing through the shops alone. You can try on whatever you want, take as long as you want and go to all the shops you like, without any complaining in the background. And an added bonus is when it's time to refuel with some coffee or food, you can hit your favourite spot without any objections.  A great spot to bask in your own company is Book Upstairs in Dublin.
Face mask and movie night in
Is there anything better than applying a face mask onto a fresh face, making a hot cup of tea and a hot water bottle and climbing into bed to divulge into a good Netflix series or comedy (once again I Stan Bridget Jones). It's basically a form of therapy.
Take a class
Credit to Image magazine for this one, as they suggest going out of your comfort zone can be a fantastic way to challenge yourself and reach that higher version of you. Whether it's going to a pilates class, a spin class in your gym or even trying a dance class, the experience will be so rewarding and you might even meet like-minded people there.