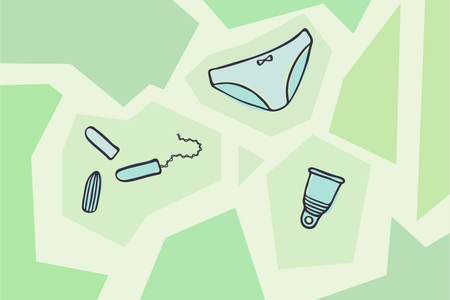 Megan Charles / Her Campus Media
Bodyform Launch New Reusable Period Pants
Period product brand, Bodyform are launching a range of reusable period pants in an effort to make their products more sustainable.
Activist and environmentalist, Ella Daish, met with Bodyform in October 2019 to discuss removing excess plastic from their products and suggested the brand starts to offer more reusable products.
Under Ella's update on her petition to make all period products plastic free, she said that it is "absolutely fantastic to see such a big player in the period industry like Bodyform, leading the way and taking steps to become more sustainable, by moving into the reusable market!"
Bodyform said they are looking for more ways to be sustainable and "the desire to be greener is accelerating."
They said: "one of the key factors in becoming more environmentally friendly is having widespread availability of more sustainable options when it comes to everyday essentials."
According to Organi Cup, pads, tampons, panty liners and their packaging generate more than 200,000 tonnes of waste per year. All menstrual products contain plastic, with pads being made up of up to 90% plastic.
The average person throws away 125 to 150kg of period products and applicators in their life. This contributes to pollution and climate change as a year's worth of products can have a carbon footprint of 5.3kg CO2 equivalents.
The absorbency material needed in the underwear to make them leak proof means they cannot be fully plastic free. However, they can be used over and over again for a number of years, making them a great alternative to other plastic period products. 
In addition to the period pants, Bodyform's partner brand TENA will be producing reusable incontinence pants for people who have problems with their bladder. 
The reusable underwear is currently available in the UK in Tesco's in sizes 8-20 and will hopefully be in Ireland soon.
Bodyform say: "our new reusable pants for Bodyform and TENA provide a sustainable alternative that will help guide more people towards a greener lifestyle."