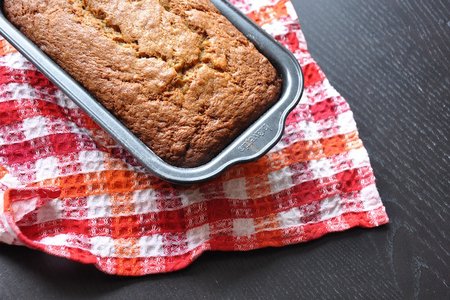 Because banana bread is a super simple recipe, everyone is now making it in their free time. However, there are ways to brighten up a simple banana bread recipe and make it your own. 
For those who have never made banana bread before, don't worry, it's very easy and you probably have all the ingredients at home. The trick for great banana bread is over ripened and brown speckled bananas. You can change the amount of ingredients to suit how many people you're baking for. For example, a miniature banana bread for two people uses only one banana. However, for the typical banana bread, all the ingredients needed are bananas, sugar of any kind, all purpose flour, an egg, butter and baking powder.  
Some people are strict with how they measure ingredients however some people can measure as they go and it still turns out great but for the first time it's best to go with the measurements in the recipe you've chosen.  
Once you get confident, there are optional ingredients to really spice up your banana bread. For the ultimate dessert, there are a number of add ins to make it even sweeter.  
Mixing in chocolate chips is a great recipe especially if you're trying to convince a child to try banana bread. If you have no chocolate chips, then chopping up milk or dark chocolate will suffice. For those that have a sweet tooth, you can add extra chocolate chips to the top of the mixture in the baking tin. 
Mixing in cinnamon is another easy way to upgrade. When making cinnamon banana bread, one tablespoon should do it and it is best to use brown sugar for this one. Why not go all out and add a glaze to the top of the bread? All you need is one tablespoon of milk and confectioners' sugar. To make a cinnamon swirl banana bread all you do is half of the finished batter to the bread tin and sprinkle with granulated sugar and cinnamon and add the other half of the batter on top of this. 
Nuts are a classic upgrade to any banana bread. Hazelnuts, walnuts and cashews are most commonly used and for extra flavour, you can fry them over medium heat on a dry pan. You can add them in full or buy pre chopped nuts. 
So, if you're new to baking and are absolutely terrified from previous attempts, you can't really go wrong with banana bread and with time you can experiment with your new found love of baking.