Movies About Female Friendship for Your Next Girls' Night-In
These days, there's so much criticism of movies for their portrayal of female friendships. These friendships are often toxic, sometimes due to frequent fighting, while at other times due to the manipulation of one friend by the other. Thus, the criticism is justified, and the backlash is necessary to inform the viewers that these kinds of friendships aren't healthy. On the flip side, despite the negativity, there are still a handful of movies that do a wonderful job of showing female friendship as it should be – supportive, fun, uplifting, and empowering. Here are a few of my favorites:
1. Clueless
Okay Clueless might be one of my favorite movies of all time. And this is due in no small part to Cher and Dionne's iconic friendship. Despite Cher's desire to find love, she never competes with her best friend. Honestly the embodiment of #bestfriendgoals.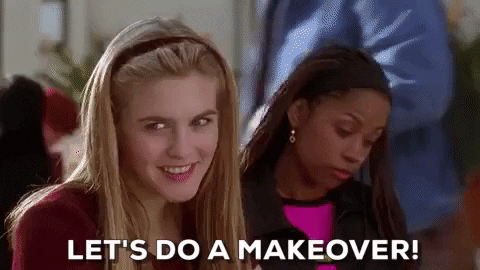 2. Sisterhood of the Traveling Pants (and its sequel!)
The movie features four best friends – Lena, Tibby, Bridget, and Carmen – who are honestly the epitome of what best friends should be. They're supportive and are always encouraging each other to chase after their dreams. Like all friends, they have the occasional fight, but it never lasts for long. Ultimately, they're always there for each other, just as all friends should be.

3. The Princess Diaries
Mia and Lilly's friendship withstands all obstacles. Even when she finds out that she is literal royalty, Mia never forgets about her best friend back at home. And Lilly, rather than being jealous of her BFF, is incredibly supportive of all of the changes Mia has to cope with.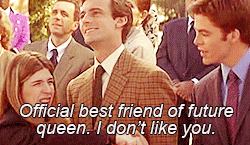 4. Sisterhood of Night
Okay this one is a little less well-known, and deals with some much darker themes, such as dangerous social media use and teen bullying, but it also, in my opinion, does an incredible job of capturing the struggles that young women face in their formative years. Ultimately, the movie is about a group of girls who create a supportive group for each other when they fail to find that support elsewhere. The movie, in its addressing of themes that are so often brushed under the carpet, is honestly one of the most moving films I've ever seen.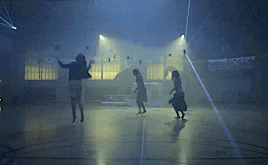 5. Aquamarine
This one was one of my favorites growing up. It's about two best friends who discover a mermaid (Aquamarine) over their summer break and instantly befriend her, no questions asked. The girls then agree to help their mermaid friend gain her freedom from her father in exchange for the granting of their own wishes by the mermaid's magic. At its heart, it's a super cute movie about friends helping and supporting each other. And that, in my opinion, is what all movies attempting to capture friendship should be about.
Bonus:
If you and your girls are looking for a show about female empowerment and friendship, and you can handle some gore and witchcraft, you should definitely check out the new Netflix series, The Chilling Adventures of Sabrina. I'm obsessed with this show, because unlike other shows about teens, there's very little romantic drama and competition among girls for a boy's attention. Instead it's all about strong women, starting with the titular character, Sabrina, who attempt to rise above of the sexist constraints of society. And in the process, they're constantly supporting each other.