Jeans… They are the epitome for any girl with a big booty. There's only so many times a girl can walk into a dressing room and have the jeans she's trying on only reach up to her thighs. And there are only so many ways you can wear leggings and still have them look like "actual pants". After 20 years of lugging around a big ole booty, I have found my favorite jeans that give me all the stretch and room in the butt/thighs while still fitting my waist snuggly. For reference, I measure my waist at the belly button 33" and my hips at the widest part, including my backside at 47". I tend to stay around 190lbs and am 5'9. 
For my first pick, we have the Women's High-Rise Skinny Jean from Wild Fable in the color Galaxy Black. At $15.00 this pair is a steal! Out of all of my jeans, these ones are definitely the stretchiest and look the most jegging out of the others. But not so much that I feel uncomfortable. With a cute heeled bootie or sandal and a vibrant top, add some accessories and you have a super adorable outfit for spring. I currently have these in a size 8.
Gap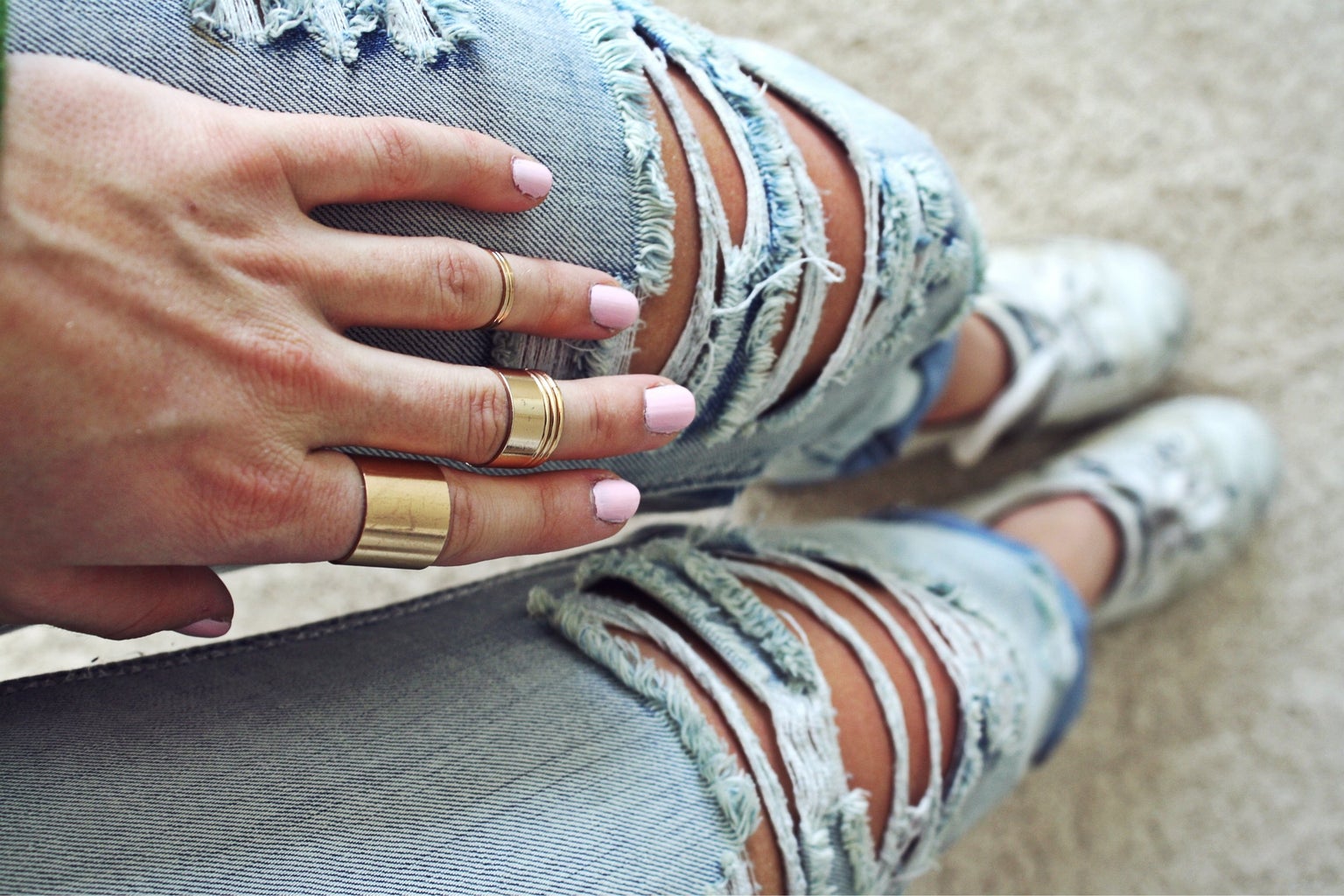 My second pick is the High Rise Legging Skimmer Jean. Even though they are called a "legging" the have a good mix of structure and stretch that makes them look more like a true denim skinny jeans rather than a traditional super stretch jegging. Since these ones are only sold at the Gap Factory (outlet store) the prices tend to range but these jeans will most likely run you $20.00-$30.00. I have these in a 30".
Third, we have the Stevie and the Ace Skinny High Rise Jean. You can buy these directly on the Vigoss website but I find these for a much better deal at Nordstrom Rack. I love these jeans. The only thing is that a belt is a must-have for these jeans. They fit really well in the waist but for some reason, they like to sneak down a bit. These jeans (if bought from Nordstrom Rack) will cost you anywhere from $35.00-$45.00. I have these in a 29".
Levi's


Celina Timmerman / Her Campus



And fourth… even though these jeans were in price order, the best was definitely saved for last. 311 Shaping Skinny Jean at $90.00, a mid-rise jean that has a more rigid true denim feel while still complimenting your curves. Similar to 311 they are the Mile High Super Skinny with a higher rise and an overall stretchy and softer feel and cost $98.00. I have these in a 29" but would definitely size up if I bought a new pair. I prefer the 311. 
AG-ED Denim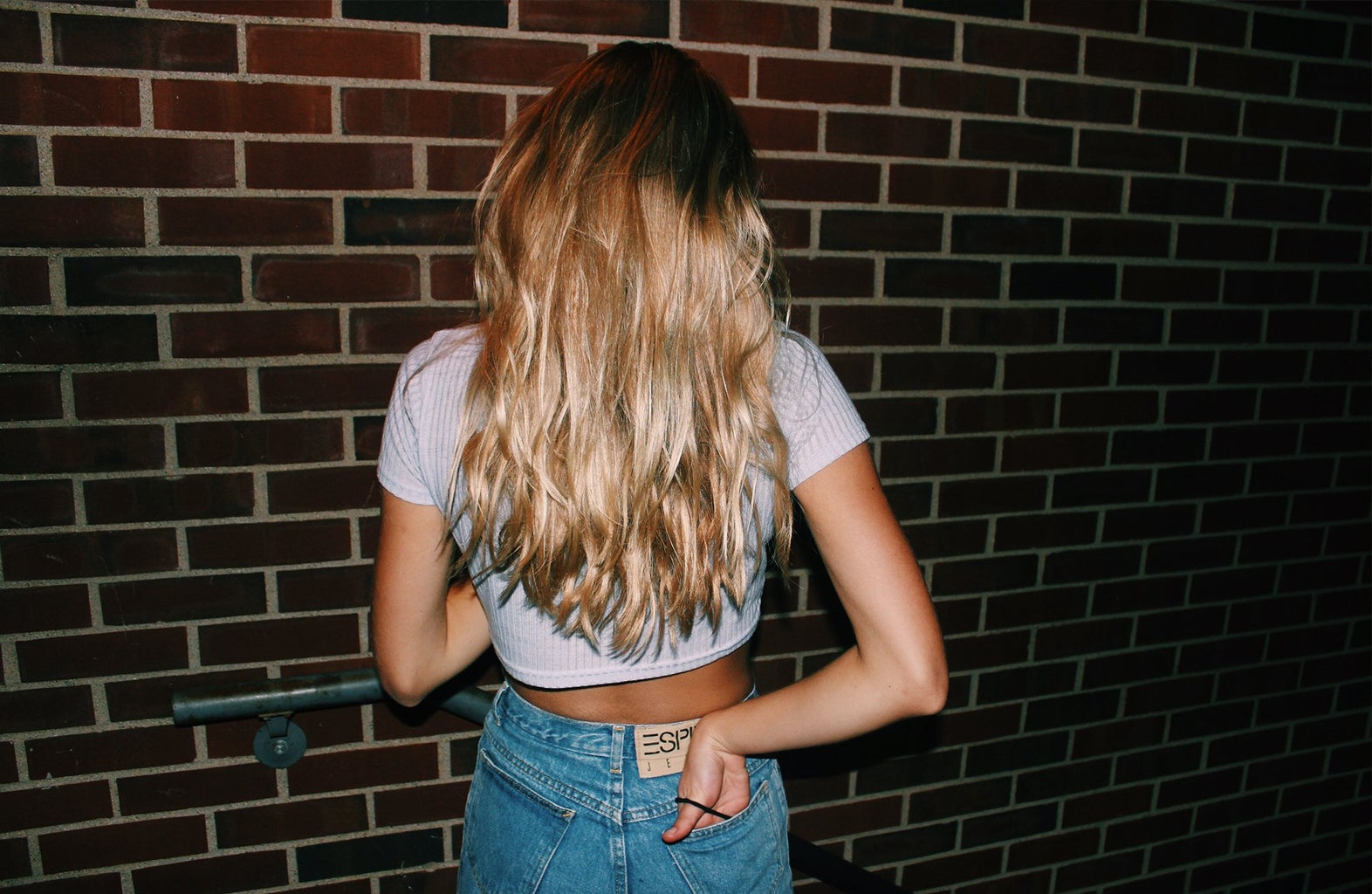 And here's a bonus pair of denim shorts that I absolutely love. I personally think that people should rock whatever length short that they want.  But for me, I like my shorts to be a bit longer just so I don't have booty cheek spillage. Over this past summer, I found the perfect pair. They are comfortable, they are still short but long enough. They are amazing quality and so cute. But will all of these pros… they do come with a high price. "The Hailey" ex-boyfriend roll-up short at $168.00. I have these in a 29" they are a roomy 29" and have been well-loved.
No matter what your size, remember that your booty will always look good in any jeans you rock, as long as you are confident and happy, that's all that matters! Let us know what your fav jeans are if we missed them!