What's in My Bag: Thanksgiving in LA
You heard it here first, I'm heading to Los Angeles this week to spend time with family celebrating a birthday and Thanksgiving! I tend to be the type to over-pack for trips, and have been known to bring a large suitcase, backpack, and a tote just for a weekend getaway. This time, I'm determined to change that. Here's a look into my luggage for my week in LA.
Since I'm only traveling with my carry-on, I decided that wearing all of my thickest clothing on the plane would be my best move. Here I'm wearing a thrifted leather blazer over a black crop top, my favorite Levi 501's, and these amazing boots from Public Desire.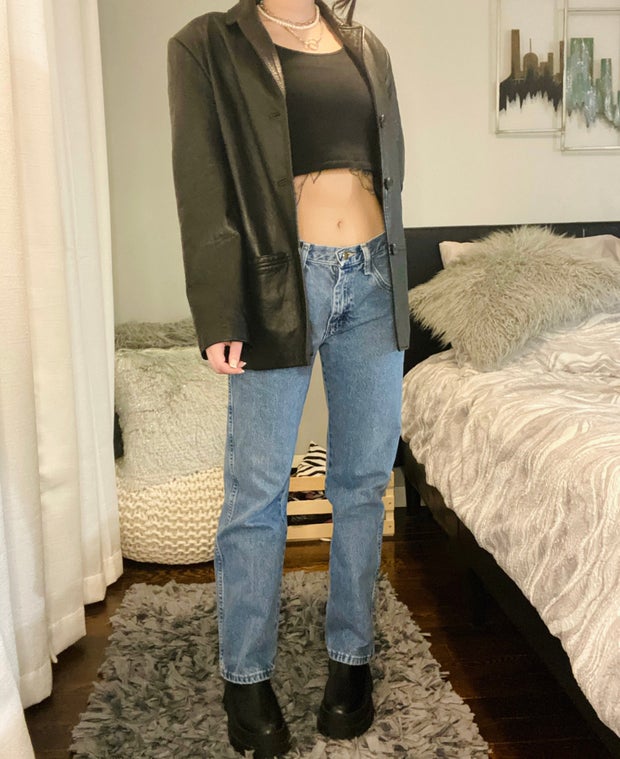 Original photo by Hannah Beierman
I couldn't resist packing some of my most Instagram-able outfits, so of course, I had to bring these zebra print trousers from Motel Rocks paired with my leather blazer and this black collared top I thrifted.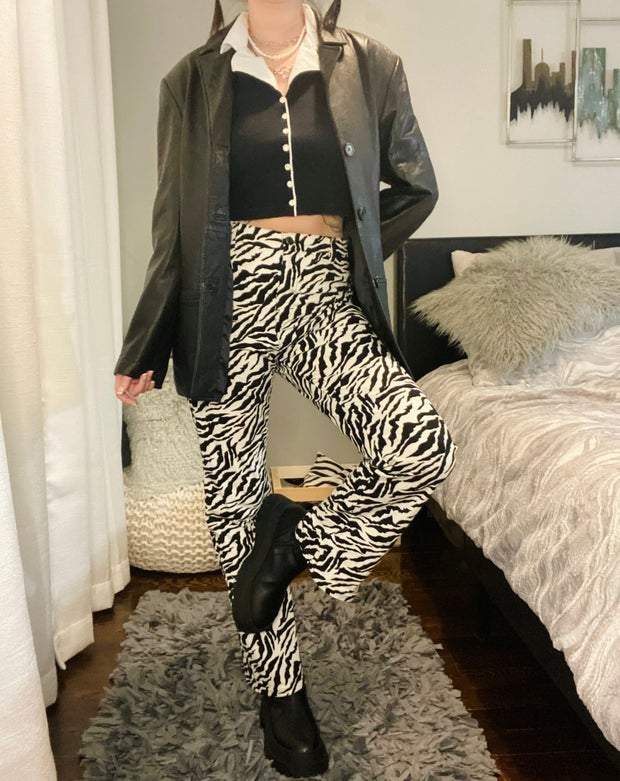 Original photo by Hannah Beierman
I also brought along this adorable thrifted tiger print slip. You can find a similar one here. Both of these looks are completed with my Finale boots from Public Desire and my leather blazer.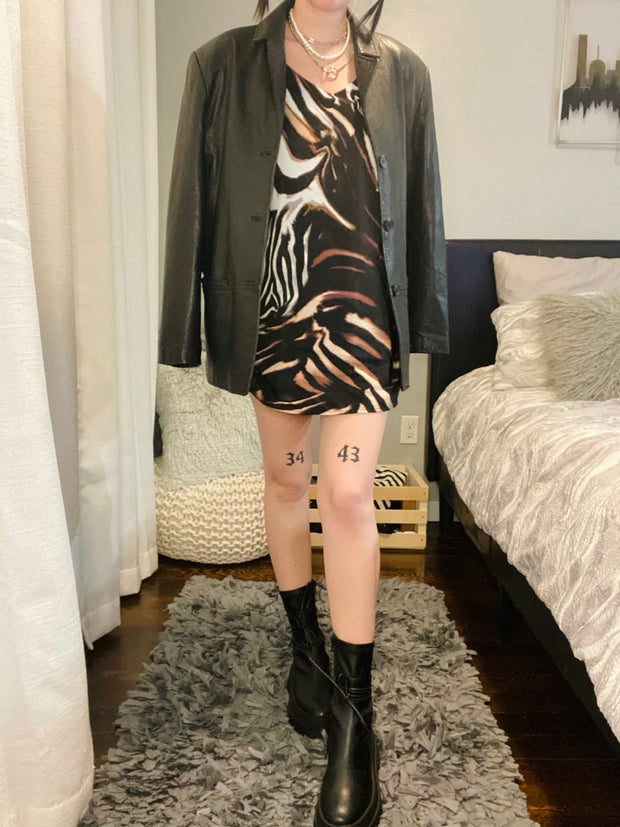 Original photo by Hannah Beierman
Would I really be dressing for fall in 2020 without some faux leather pants? I picked mine up from Nasty Gal, and my top is actually a headscarf I got in Norway a few years ago. The scarf pictured is unfortunately not made anymore, but you can get the same look with this one from Pretty Little Thing. I topped off my look with white Nike Air Jesters. Don't be surprised if you catch me posting this outfit on Instagram, I've been saving it for one of those sunny LA days!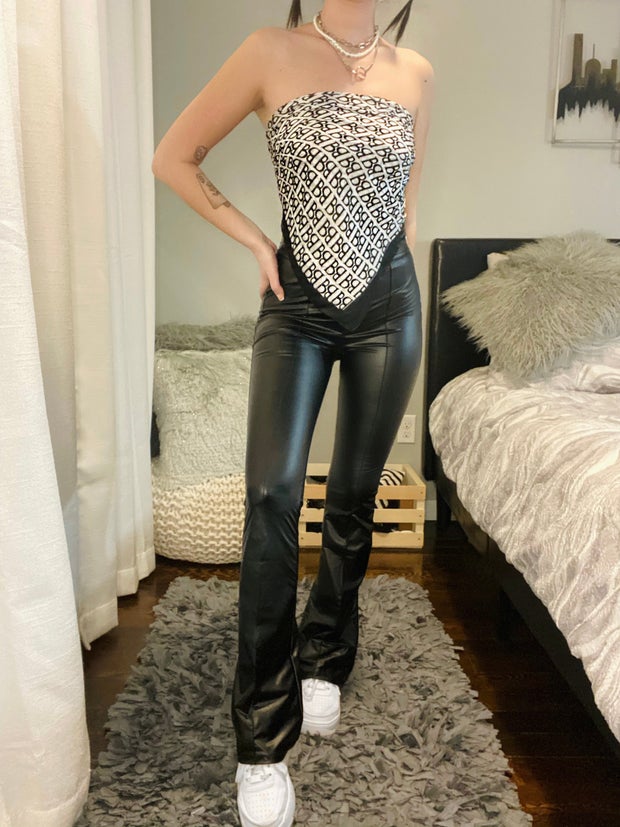 Original photo by Hannah Beierman
For the rest of the week, I decided to go a little more casual. Here I am wearing an oversized grey tee from Daniel Patrick. This colorway is sold out, but you can find a similar style here, or a more affordable dupe here. Again I'm wearing my boots from Public Desire to add a little spice to an otherwise pajama-esque outfit.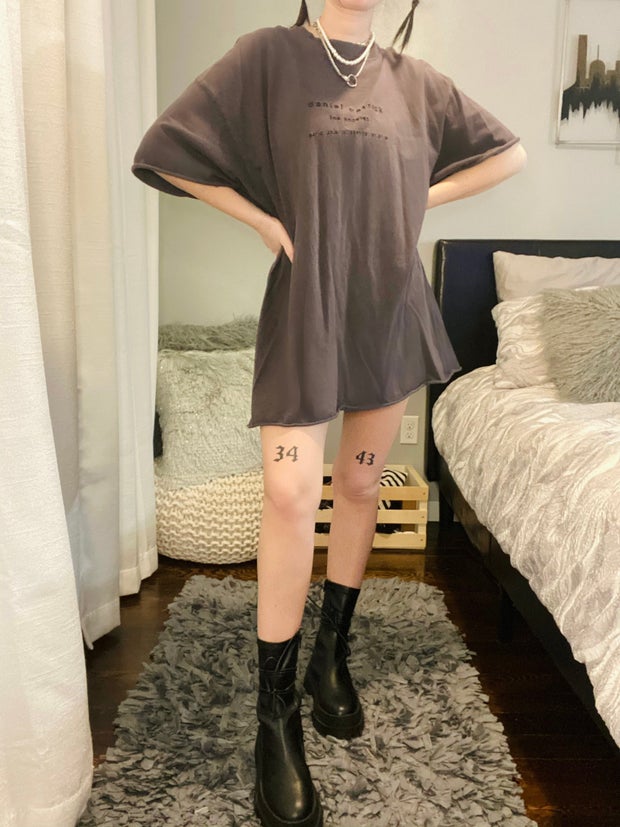 Original photo by Hannah Beierman
Now this one I will say is straight up pajamas, and you know what? I am okay with that. Here I'm just wearing a cropped yellow tee I found at Goodwill and a pair of men's boxers. I paired this with some white Nike socks and Nike Air Jesters.
Original photo by Hannah Beierman
For Thanksgiving, I wanted to be cute yet cozy so I opted for this thrifted green turtleneck and my white pleated skirt from LA Apparel. You can find a similar turtleneck here.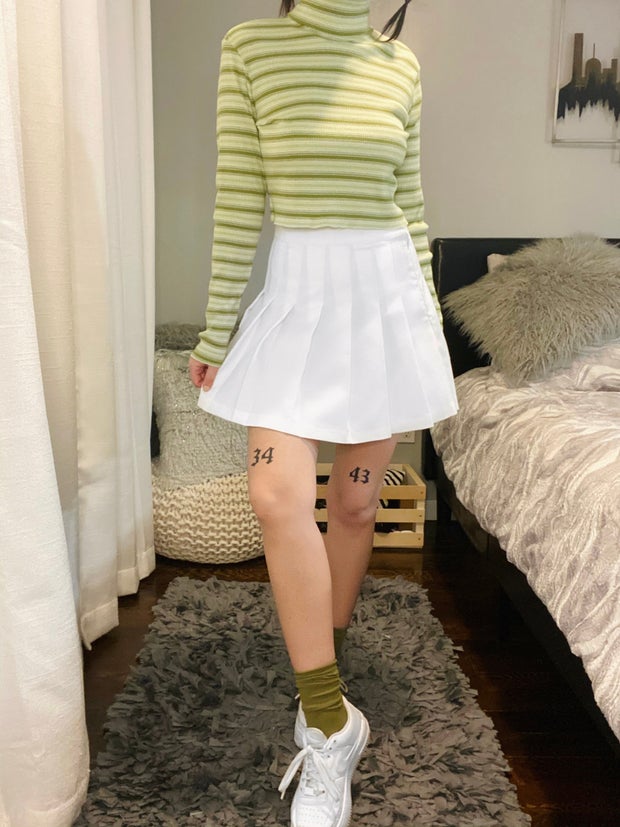 Original photo by Hannah Beierman
Overall, I didn't do too bad packing for my trip, and even managed to have some room left in my suitcase to bring back some new thrift finds! But of course, none of these outfits would be complete without a mask and a bottle of hand sanitizer in my purse. If you want to see more, follow me on Instagram, linked in my profile below. And from everyone here at Her Campus, happy holidays!
HC XOXO