Tattoos have always been a controversial topic when it comes to the world of professionalism. To the younger generations, tattoos are a symbol of something more. It is a chance to use your body as a blank canvas and make it your own work of art. Art can tell a story about where you have been and what you have gone through. Tattoos are more than just an image; they are a chance for you to speak in a way you never thought you could.
Tattoos are much more common today but somehow still frowned upon when it comes to the workplace.  A couple of years ago, I had an experience I did not think I would ever go through. I was discriminated against by my tattoos. I applied for a job at a local gym in my hometown and they called me in for an interview and were impressed with my resume as well as how well I did during the interview process. The gal who interviewed me immediately hired me and wanted me to start as soon as possible. On my first day, I went in for an orientation and I was told to wear gym attire which meant shorts at an appropriate length, a solid color shirt, tennis shoes, and my hair well kept. When I went in, I was ready to start going over training protocols and learn more about what the gym offered, and why it was loved by so many. I had the chance to meet with the main manager and I could tell she was really looking me up and down and I could feel the judgment. I stuck out my hand and introduced myself and expressed how excited I was to be on a team with such great people. All she could do was give me a side-eyed glare and say "uh-huh…". I was confused was it something I said? After finishing up some last-minute paperwork for the day and signing up for my first class that I wanted to attend, I headed out, and not even a half-hour after leaving my first day, I received a disturbing text message from the gal who hired me and trained me. She stated that the main manager I had introduced myself to was offended by my tattoos and that she suggested that I go and purchase some makeup to cover them up or wear long sleeves 24/7 while working there. I was in disbelief. Was this really happening right now? I called my mom, and I was crying wondering how people could be like this. I told her I love you and I know Dad would never want me to quit a job, but I cannot work for someone who is offended by my looks. I immediately responded back and said I am so sorry, but I will have to respectfully withdraw from this position immediately. It left me looking for a job for a month, but I stood up for myself. In the end, I was hired and had a job that recognized me for my team effort and my willingness to lead and go above and beyond. I came across lots of people I worked with that had tattoos but also senior citizens that I served every day that had them as well. Symbols of going through times of war, and they proudly wore them with honor.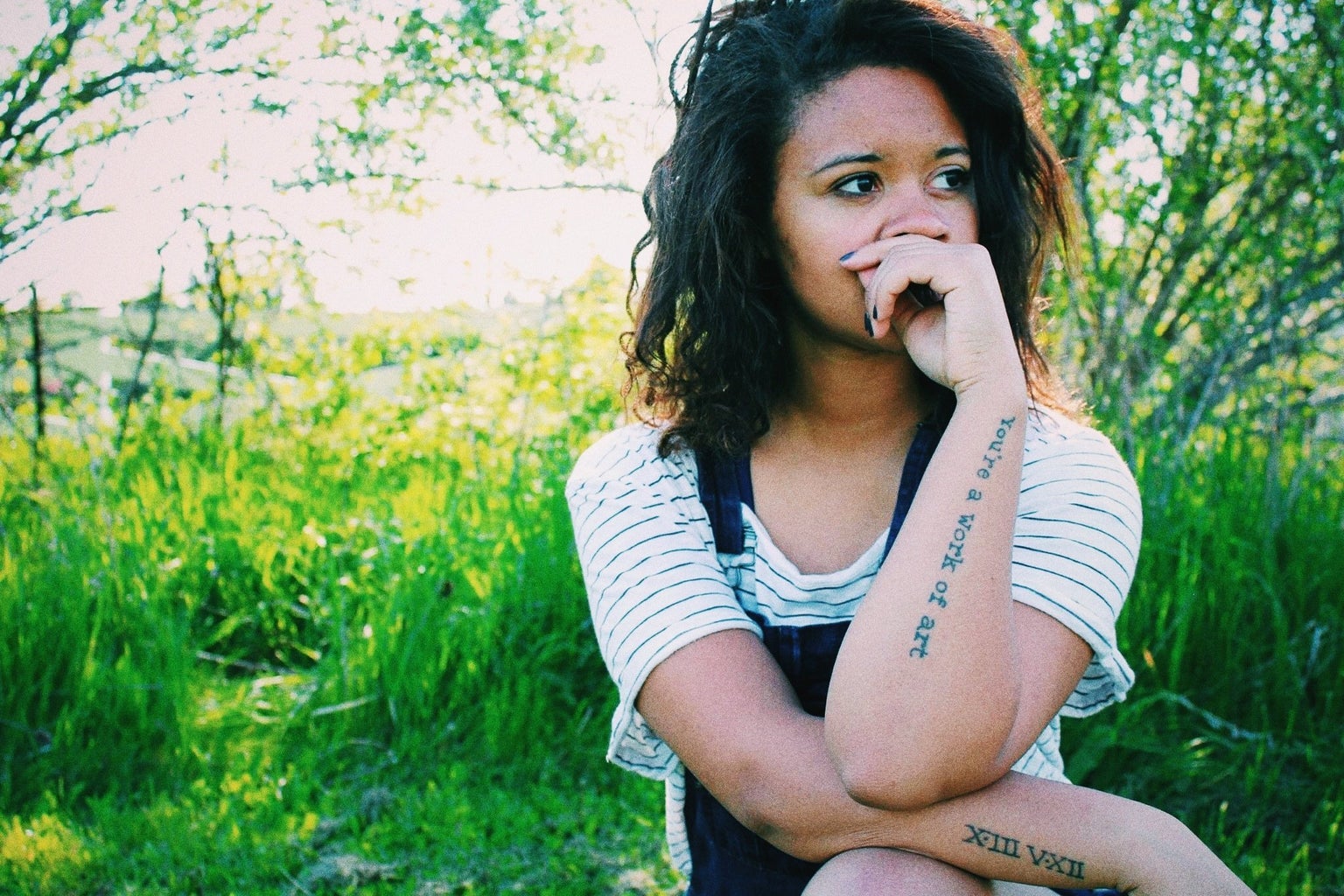 Here is a little backstory into my six tattoos. My right arm has a quote on the inside of my arm saying "God gives his toughest battles to his strongest soldiers". My left wrist says "Type 1 Diabetic 3-16-2001". My upper right arm is dedicated to my father who passed away five years ago and it has a quote from one of his favorite race car drivers, Dale Earnhardt. It also has a torn-up checkered flag as well as my Father's race car door with his number on it. I have a tattoo on each shoulder blade as well one is a heart made of barbed wire and the other has a quote about my grandfather who died from dementia years ago.  Did I find what I had on my body offensive?  No. I thought it was a symbol of what life gave to me and how I can remember parts of it, the hurt, the struggle, and how I got through it. I look down at my arm and it is a constant reminder that Dad is with me always.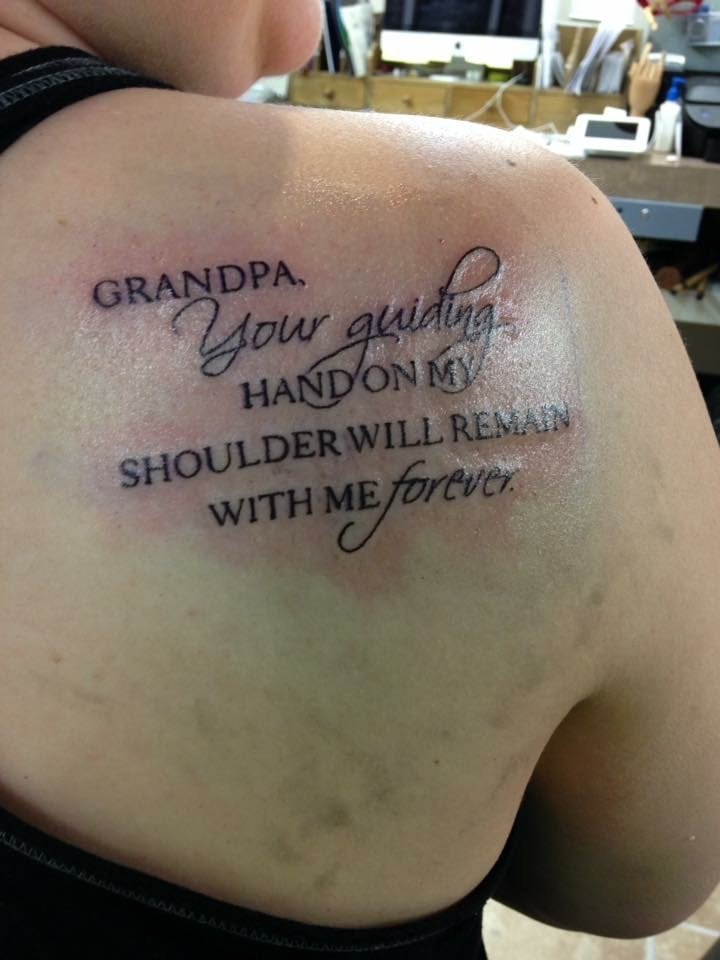 Tattoos are becoming more and more a norm in today's society. Should it be deemed as unprofessional to not only the working world but in general?  No. Tattoos do not reflect a person's workability nor their ability to still look presentable. I challenge you to talk to someone with a few tattoos and ask what they mean or their story. It might just surprise you what shows through their personality and not through the pictures on their body.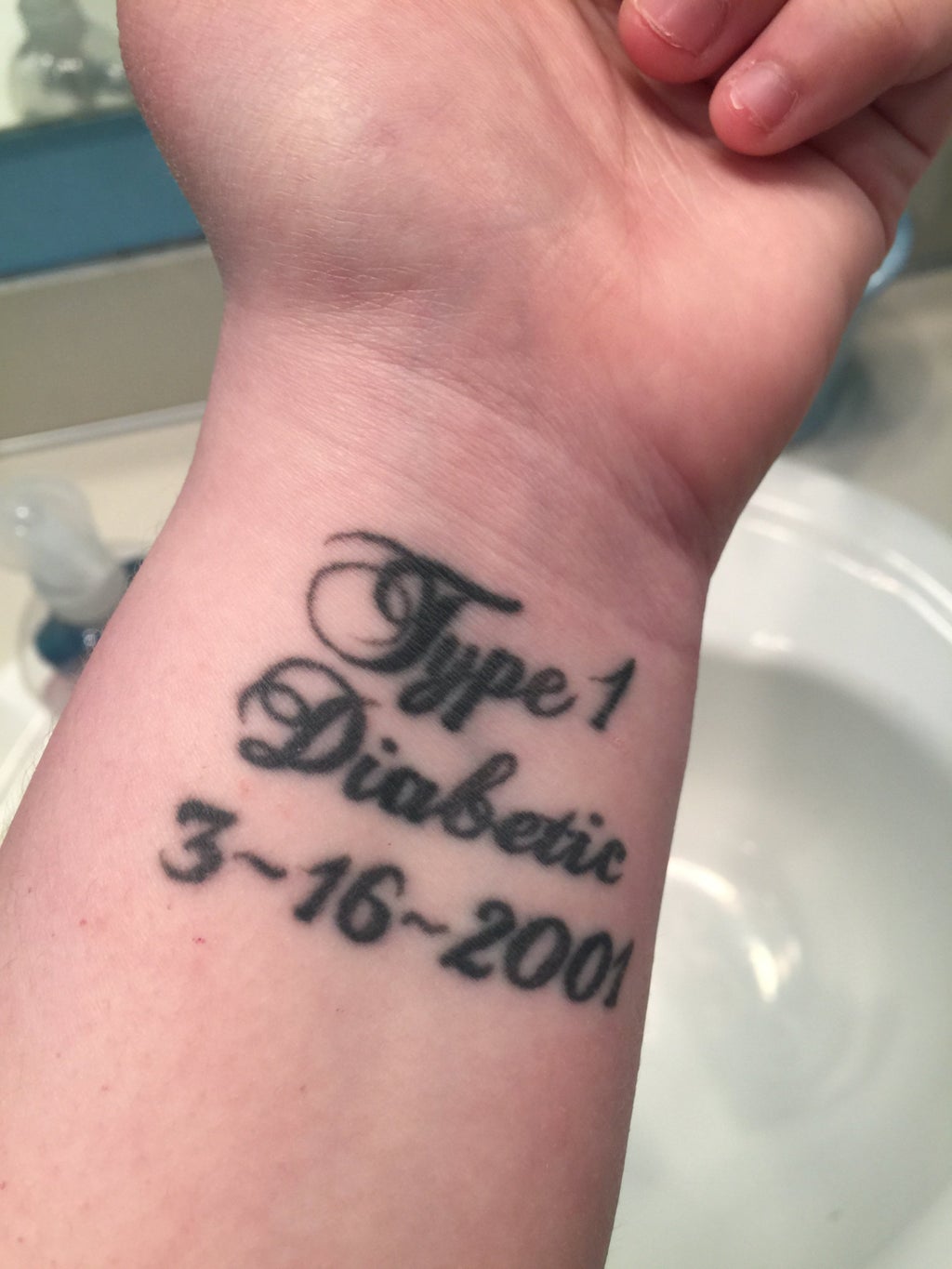 Overall, I think tattoos are a way of artistic expression that means something different to every person. Don't allow an employer's idea of professionalism to discourage you from having meaningful tattoos. Remember what you have on your skin doesn't define your work performance.