My Top Five New Shows & Movies on Netflix
I'm sure at this point we're all tired of hearing about quarantine, I know I am, but in unprecedented times it's hard to think of much else. The way my family and I have been staying sane is binge-watching. We have a lot of favorites we tend to cycle through, but this quarantine has given us the chance to dive into some new movies and shows that have quickly become obsessions - here's our top five.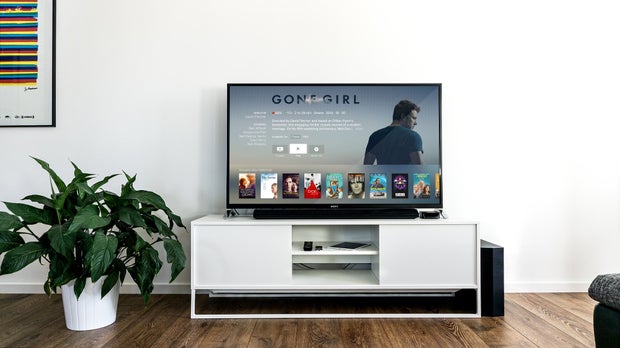 Photo by Jens Kreuter on Unsplash
Tiger King -
This documentary series is practically all anyone is talking about right now, and while I was apprehensive at first I was quickly sucked into the world of Joe Exoctic and his tigers. If you haven't had the chance to watch I promise it's worth it, nothing is expected and the outcomes have started an online frenzy. The amount of wild twists and turns along with the rather interesting stars has opened a whole new world of fan investigations, wild theories, and even a tik tok trend. Seriously, no show has made me equally as mad as entertained in a long time do yourself a favor and give it a shot, it starts a little slow but it's so worth it.
Love is Blind
I'll admit I'm a huge fan of the bachelor franchise and coming off of the wreck of last season and the halt of both The Bachelorette and Bachelor in Paradise I needed something to fill the void, and that's where Love is Blind came in. It's a very unique dynamic, a multitude of singles dating each other while never seeing each other. The men and women live together in separate houses and often talk of their favorite dates - spoiler alert there are a lot of love triangles but until a couple decides to get engaged they aren't able to see each other at all. It's a wild ride but in the end, you're able to root for a good amount of couples and see that love really can be blind.
All the Bright Places - 
The only one on the list that isn't a series but this movie holds a special place in my heart. Based on my favorite book of the same title this is a heartbreaking story, the main characters go through grief much too heavy for any adult let alone for two teenagers in a cold world. The movie is open and honest about struggles with mental illness and the impact of suicide and while telling a love story that gives you hope. The ending isn't the happiest of endings, but the content of this movie (and the book!) have left a lasting impact on me and will forever. 
Roswell New Mexico - 
Back to the TV shows, Roswell is an interesting one for sure. I've never been a big fan of sci-fi but this show has single handledly changed that. Somehow they're able to focus the show on Aliens and secret government experiences while tackling grief, love, heartbreak, all with a fantastic cast full of representation. You root for every character in this show, there are all interesting and unlike most shows, you're equally as invested in the story of the 'side' characters as the mains. Another plus it's based on a real place, and a real alleged UFO landing so it builds nicely on a part of history that is extremely interesting.
Outer Branks - 
My absolute favorite on the list, its a brand new Netflix show with a new cast of actors and a killer storyline. Set in the outer banks of North Carolina it follows a group of teenagers living in poverty and their hardships with the upper class on the other side of the island. It follows some heavy topics beautifully and nothing is ever at it seems. As the series builds each episode gets more and more exciting and I believe it to be impossible to not watch it in one sitting because it's that good. Another thing on the cast, they are genuinely amazing and I don't doubt after the success of this series they'll all become household names. If you take any recommendation from this list it should be this one 100%.
These are my recommendations for all of your Netflix binge time, I hope you enjoy and they provide a nice distraction from life. I would love to hear your opinion on any of these if you've seen them, or watch them soon! Stay positive & stay safe HCXO.